Again, thank you all so much for each and every one of you that has taken my 2016 Reader Survey! I have gained so much insight into what you're looking for when you check in at Life On Virginia Street and I appreciate each and every one of the words you have taken the time to write. Today's post is going to be pretty wordy, but if your a regular reader, I hope you find it informative and interesting to read!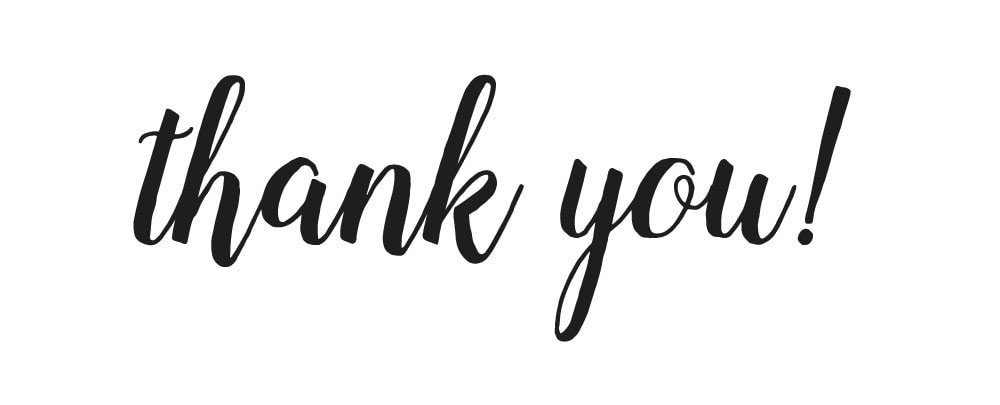 And, since there would be no images otherwise and I worry you'll get bored with all the text, I've tried to add a bit of humor along the way. I still laugh at those e-cards even though I fully understand I might be the only one laughing at most of them 😉
See what I mean about me likely being the only one laughing? But seriously – the above statement is pretty true 😉
A few general thoughts from the survey, and one bigger thought below.
First and foremost, I was blown away by the positive feedback. Hitting publish on a post soliciting feedback (good and bad) can be a bit terrifying. I know a million percent my blog isn't perfect, but it's still a bit scary, you know? So, thank you for all your thoughtful words. I was incredibly moved and encouraged to keep on posting. You guys are the best!
I'll be honest, I go into my surveys each year knowing a bit of what your criticisms/recommendations will likely look like – most likely because I know a lot of what I need to do better and improve upon. However, I also got a lot of really great feedback this year on blog post ideas, site improvements, etc. that I wouldn't have thought of, so I appreciate you being willing to offer such great feedback and constructive criticism. I plan to do posts centered around as many of your ideas as I possibly can over the upcoming year!
MAJOR EYEOPENER. For the past year (maybe since the last survey?) I had it in my mind that you guys only wanted to see DIY projects, room makeovers, home tours, tutorials, etc. from my own house. To be honest, this caused quite a bit of stress for me, especially over the past few months as I was struggling to keep up. BUT, you guys made it loud and clear that you are also just as interested in inspirational round-ups, tips on how to achieve a certain look, practical everyday decorating advice, look for less ideas, etc. I can't tell you what a weight that lifted off me (I don't think I realized how heavy that weight was until it was lifted)! Guys – this stuff is so much easier for me to do on a more regular basis. The pressure of working a full-time job and then working another full-time job in the form of my blog during the nights and weekends has become a bit daunting as the months have gone one – especially when thinking of bigger DIY projects. Knowing that you are good with those big projects occasionally with other decorating-type posts thrown-in is so helpful. So thank you! I think that will make this blog a better place for everyone and will help keep my sanity intact!
From a technical standpoint, I recently just invested a chunk of change to improve the overall site speed. This included moving to a new host, compressing all my image files, reducing the number of ads, etc. I hope that you all already notice some improvements! I'll also be going through a pretty intense blog audit with a consultant to see if there are any other tweaks we can make. I am not a patient person, so I promise I could feel your pain with the previous issues. Hopefully you can already tell things are better!
A lot of you asked for tutorials, suggestions, ideas from things I've already written about (although some were many years ago). This helped serve as a reminder that I may need to resurrect some of that old content in one form or another so that you can easily find what you're looking for!
I was shocked how many of you recently bought rental homes (or are wanting to get into them). I know a lot of you asked for advice, and I feel like it's a bit premature to handle any out at this stage (our first tenants move in this week!) but I absolutely plan to share more of the process with you soon!
I was also surprised by the number of people that wanted me to share more fashion posts. Honestly, that one is a bit out of my comfort zone (even though I love clothes as much as I love home decor) but I will try to start adding more, perhaps through items in the Wednesday Watch list or seasonal wardrobe updates. I definitely know a cute shirt when I see one, but honestly, I never feel all that put together to do full-on fashion posts. I'll leave that one to the pros 😉
Another surprise (you guys were full of surprises!). You want to see more personal-type posts. Admittedly, that was the reason I started adding in the Weekend Recap posts, so that you could see a bit more of the personal side of things around here. But it sounds like you want more (including more info friends and family). However, that's a difficult line for me to cross for the time being. I really want to respect the privacy of those around me, so although I'll try to incorporate a bit more, please don't expect full-blown friend/family inclusion anytime soon 😉 I chose to put myself out on the blog, but neither my husband nor some of my family and friends have asked for it so I really try to be respectful of that. But, I will try to share more about me and some of my thought processes when I work on new spaces. I can't promise it will always be pretty.
A lot of you seem interested in starting your own blogs, and had specific questions about recommendations. I love that so many of you want to give blogging a try! I am by no means an expert blogger, so I plan to do a post soon (along with a separate one on Instagram that I've been promising for a while) that will give you some high-level advice and point you in the direction of resources I feel have been really helpful. The blogging community is so amazing and I have met so many people I truly consider my friends now. It's a lot of really hard work, but also very rewarding and fun if you are passionate about a topic. And don't worry – if this is of no interest to you, I only plan to post on this topic maybe once a quarter at most.
Along with the blogging topic, I want to talk a bit about ads and sponsored posts. The reality is, neither of these will likely be going away any time soon, as they help to support my costs and make it worth all the extra time I spend (mostly on the non-fun parts of blogging because I love the time I spend on the rest of it). With that being said, I really have tried to scale my ads back (hopefully you've noticed!) and requested that all the on-image ads be removed as much as possible. I know the sponsored posts were a bit heavy in November and December, but the reality is that's when most come up because of advertiser budgets. I would anticipate over the next several months, you'll only see one to two per month (as I find ones that are a good fit) and I really appreciate you supporting brands that support my blog! I'm also trying to include more where giveaways are involved so you guys benefit as well!
I've been really bad at responding to your comments over the years. If questions have come up, I have really tried to answer them, but I want to get better (and also start responding to any comment at all you leave, even if it isn't a question). Please know that I read them all (and love that you comment) so I want to make sure that is apparent. As a side note: if you want a response, I seem to be better at answering blog comments/questions or Facebook comments/questions. I am constantly behind on email so that is a bad option, and on Instagram, the notifications disappear so quickly that if I post something new, I literally can never see your response again (especially on an old image) unless I go through every single image in my feed on a regular basis. So, blog and Facebook are best. And I promise to try a lot harder at getting back to you as timely as possible!
It's pretty clear I have two very distinct group of blog readers, in terms of the content you like to read here. It was actually pretty comical to consistently read one group that said they loved one subset of topics but the others were there least favorite and then the other group of people that said the exact opposite. It turns out there wasn't a topic that you all hated, so I think I'll plan to keep the overall topics the same for the most part and you can pick and choose what you read. It seems like a good mix!
Several of you asked about the state of my online fabric store. The reality is, it was become more work than it was worth, and I haven't had nearly as much time in the last year to look for great deals to add to the store. I was essentially passing along all of my saving to you guys and many times was only making $5-10 per sale. It got to be a bit too time consuming and the store itself was too costly to maintain (I was spending more on the app than I was actually selling a month). So, I have scaled it back and you can find my current offering here. I'll make an announcement if I do find more fabrics to add, but in the meantime, I don't have immediate plans to grow the store.
I wanted to address something else that came up quite frequently in the survey: "How do you do it all?" I think this is a question a lot of bloggers hear frequently, because let's face it – on the blog we all try to put our prettiest, most perfect content out there. It's also a question I ask when I read other blogs. I know we all think we are doing less than others. But, please know that I've never only posted the pretty in an attempt to make our home or life look perfect, but more so, because I assumed that's all you actually want to see when you come to the blog. Because, let's face it. Nobody gets inspired by photos that are the reality of our homes on a day-to-day basis 😉
Today I also want to pull back the curtain and share a little bit of reality (and I hope to follow it up later this month with a laughable "real-life home tour"). But, I want to make it clear that I am definitely not doing it all, and what I do get done is the effort of a lot of hard work!
I can promise you that in every single home tour I've posted on the blog, I have some dark dirty secrets (and piles of lots of junk) hidden in corners that I conveniently shoot around. My house is usually only that put together on the days I have home tour shoots, and even then, it's far from perfect. I'm working on a 'real life' home tour with several other bloggers so I'll share more then, but please know – my house is rarely, if ever, perfect. And I'm 100% okay with that.
I've invested a lot of time and resources over the past two years in upping my photography game and learning more about the business and administrative side of blogging. But it takes time and a lot of hard work. I rarely watch TV, I'm at my computer about 75% of the waking hours I'm at home and I put in a lot of hard work. I research and read tip after tip to try and improve. I can promise it isn't luck or lack of effort!
I don't cook any of our meals. I mean, I can cook, I just don't. I actually hate cooking. I think part of the problem is that by the time we get home from work at night, I'm starving. And then I get hangry. Oh, and I don't do laundry or clean, so there's that too.
I can't sit still and I feel guilty sitting on the couch. Granted, I love a good weekend nap and can rest on a sandy beach for hours when I'm on vacation, but other than that – I like to be busy. If I could share a video of my mind, you guys would probably be terrified – the wheels are constantly spinning. But with that being said, I am a really hard worker and always striving to improve in all areas of my life. My day job and blog consume 70+ hours of each week and I rarely have a weekend where I'm not working on one or both (like I've mentioned, all that behind-the-scenes blog stuff is what kills you). I rarely watch TV. I go to bed exhausted every night. It's not always sunshine and roses around here 😉 But, I love the blog and wouldn't consider giving it up even for those extra hours of sleep.
I have a hard time finishing things. Just ask my husband about the 5,000+ projects in our home that I've left unfinished (his words, not mine). So as great as things look in pictures, a lot of my projects are about 95% done because they can still photograph well.
Keep in mind we don't have kids. Although our crazy four cats keep us busy, the fact we don't have kids likely gives me a few more hours each day that those with kids wouldn't have.
We have a cleaning lady that comes every Thursday and it is literally my favorite day of every week. So basically I don't cook, don't do laundry, don't clean. I'm pretty much the world's least domesticated wife. But hey, I can sew throw pillows so that has to count for something, right?!
Sleep is key for me. Although I'm working nearly all my waking hours, I have to get eight hours of sleep, minimum, per night. Tired Sarah is even worse than hangry Sarah, if that's even possible. Just ask my husband 😉
I promise to keep things real around here going forward – along with all the pretty pics you're used to seeing. I just don't want anyone to feel like I really do have it all figured out and that you're missing out on something! Always keep in mind balance is hard for all of us and try not to be too hard on yourselves!
With all that being said, please know that I also truly appreciate all the blessings in my life. As stressful or as overwhelmed as I can occasionally feel with trying to balance it all I'm a happy person that almost always has a smile on my face because I know just how blessed I am.
Lastly, several of you asked to be added to my email subscription but didn't leave an email address and several more asked to be added and you're already on the list. So, please be sure to check your spam for my posts and/or register in my sidebar or at the top of the page if you wanted to be added to the list!
I not only want to thank you for completing my survey, I also wanted to thank you all so much for reading my blog. I truly appreciate each and every one of you! Lastly, I've emailed the two winners for the blog survey giveaway (winner's choice of a$25 Target or Amazon gift card) so check your emails to see if you won! Don't forget you also have time to enter my Kohl's $100 gift card giveaway as well. Thanks again everyone!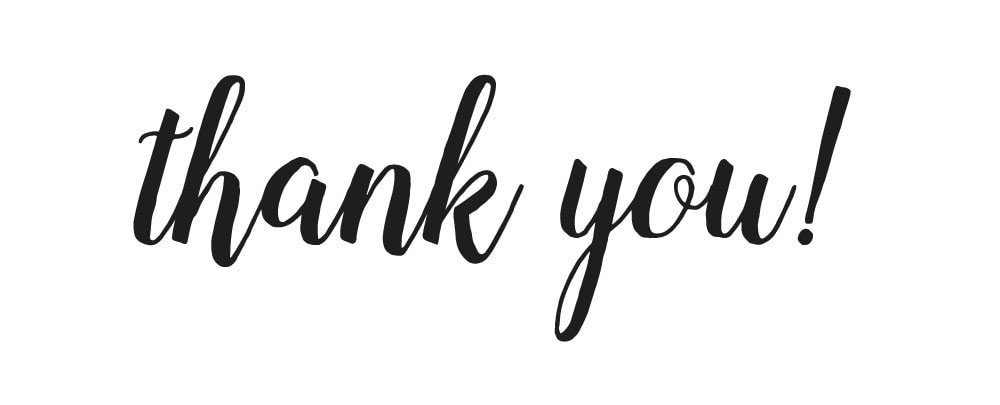 If you would like to follow along on more of my home decor, DIY, lifestyle, travel and other posts, I'd love to have you follow me on any of the following:
Pinterest / Instagram / Facebook / Twitter / Bloglovin' / Google