I hope you all had a great weekend! The weather outside still feels like fall is officially here, so we made the most of it!
This post contains affiliate links for your shopping convenience. Click here to read my full disclosure policy.
Home Updates & Projects
As I mentioned last week, we made the decision to have a contractor take over our latest rental home. It's turned into quite the "project" and we had to have some serious questions about it over the weekend. In order to get it rehabbed to the point we want it, we'd probably have to spend more than double what we initially planned for. So, that brought us to the questions as to whether or not we even keep it at this point! We're meeting with the contractor again today to discuss it further.
In the meantime, we had them start on some more demo at the house last week. Here's how the living room looked shortly after we bought it.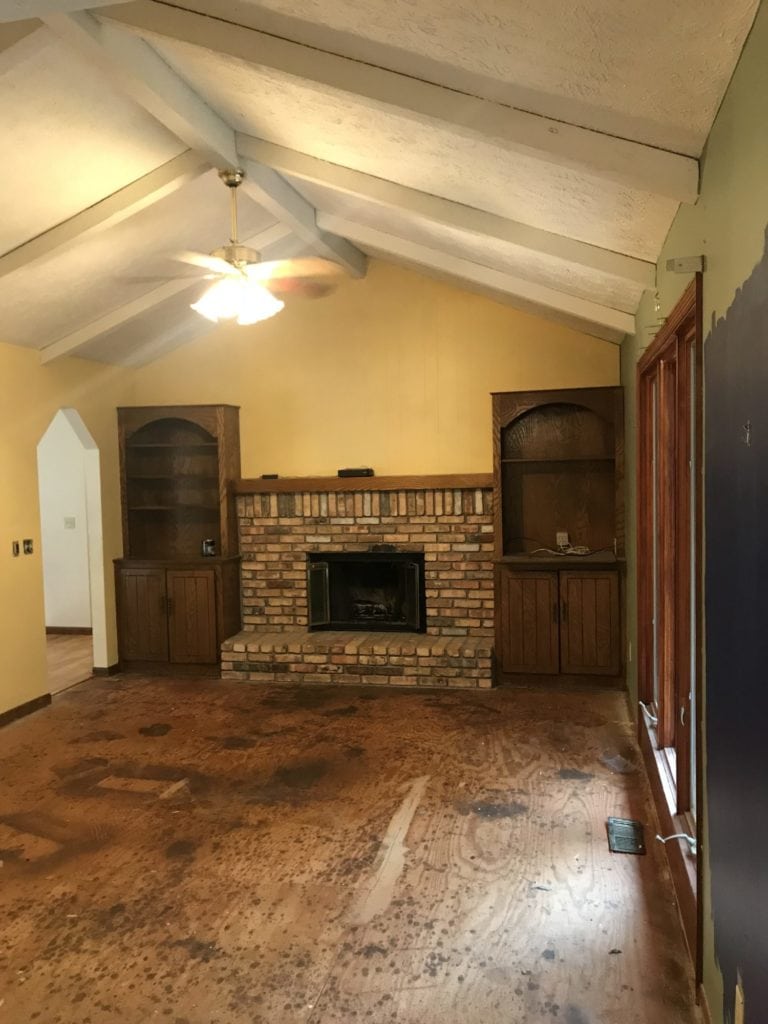 And here's how it looks now! Still a wreck, but it already feels so much bigger without the bookcases (which weren't real wood) and the fireplace torn out. They also tore off the cheap paneling that was on the wall, and you can see the door casing that Kurtis and his dad updated.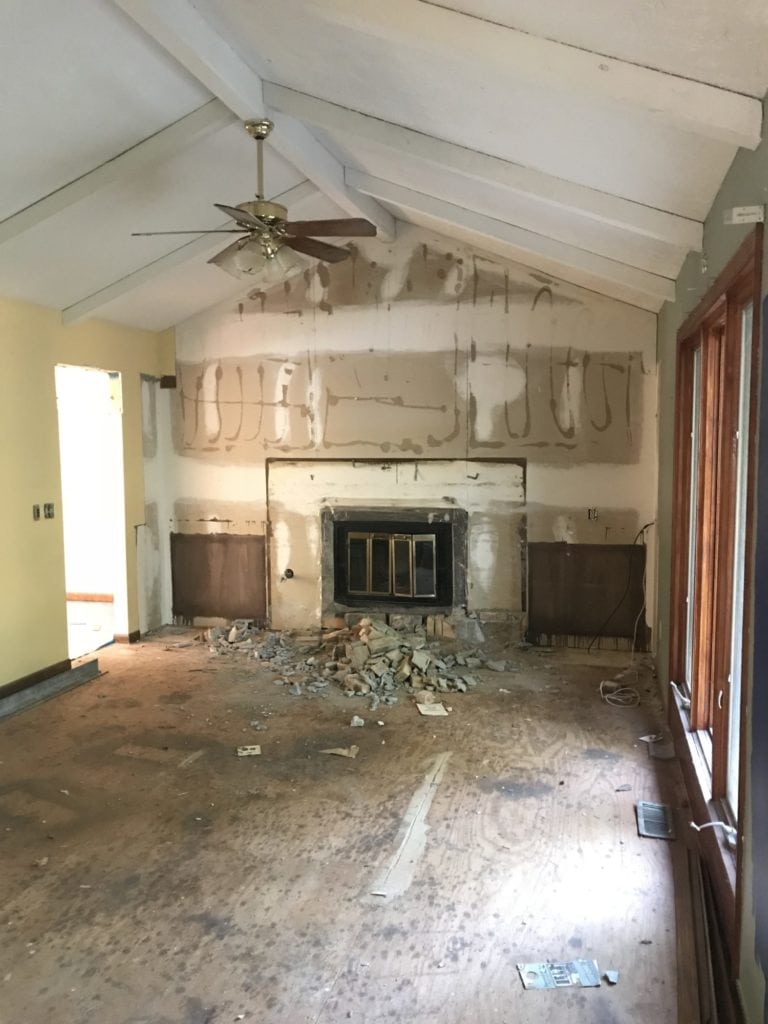 This house is definitely one of those projects we're really starting to question. Hopefully our meeting later today will help us decide how to move forward.
Our first rental home we bought nearly three years ago also went back up for rent this weekend. We've had the same tenants for two and a half years (which has been amazing!), but they're moving out of state so it's back up for rent. We're hoping to turn that one around pretty quickly!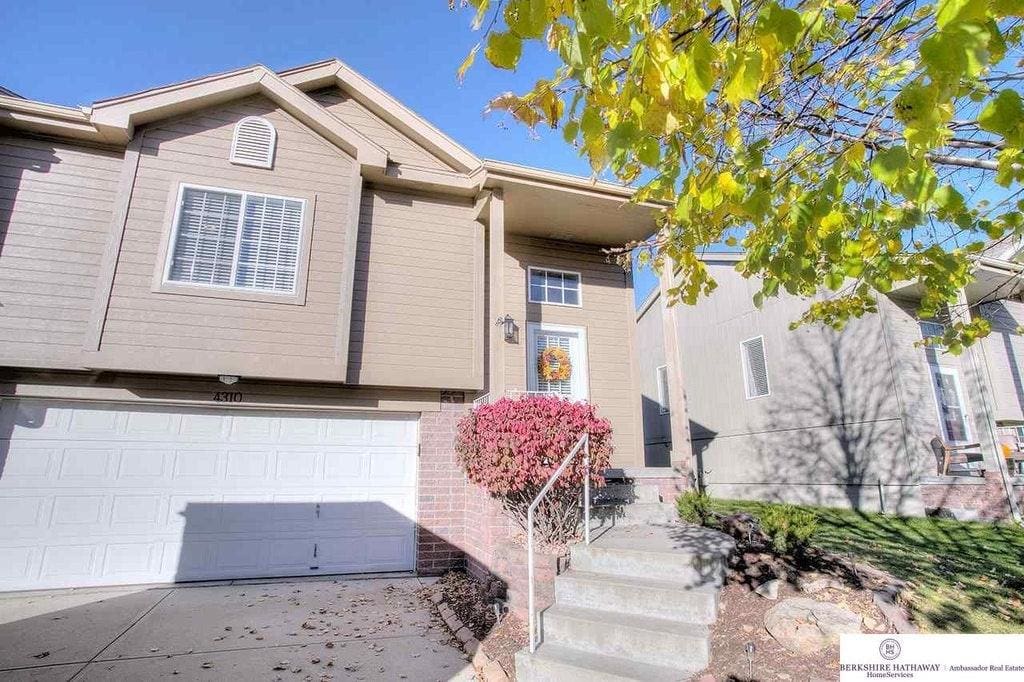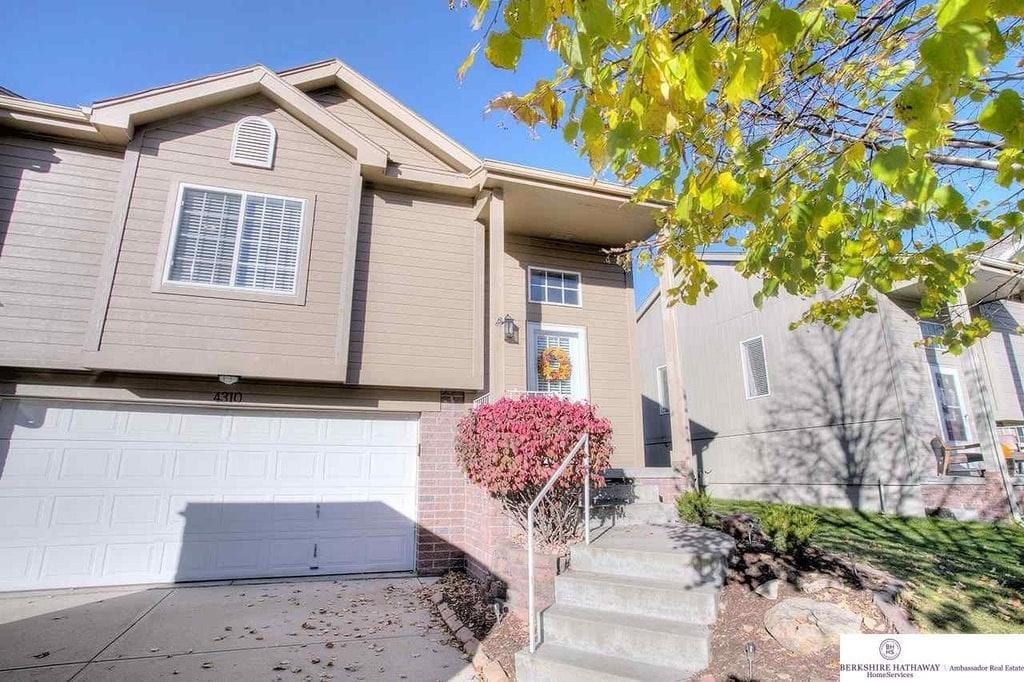 It basically rained every single day last week and the temps have dropped quite a bit. We're hoping to keep the pool open through the end of the month but we may not be able to actually swim again. The landscaping took a beating with all the storms, but I always love green everything looks this time of year. I'm also loving that my cute hydrangea tree still has some blooms on it! It's hard to believe, but that tree is now about 7 or 8 feet tall!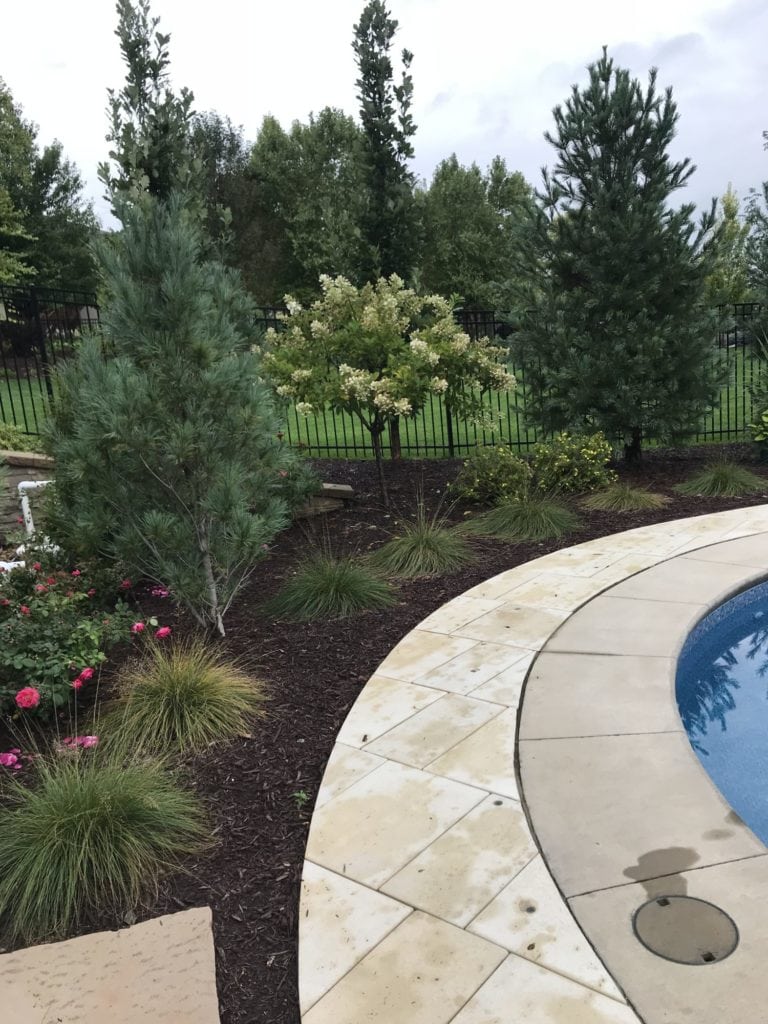 I spent much of the weekend preparing for my fall home tour tomorrow. This is one of those times of year I always delay decorating for. It's so hard to say goodbye to summer! But, with the cooler temps, I found it to be a lot easier this year than in year's past!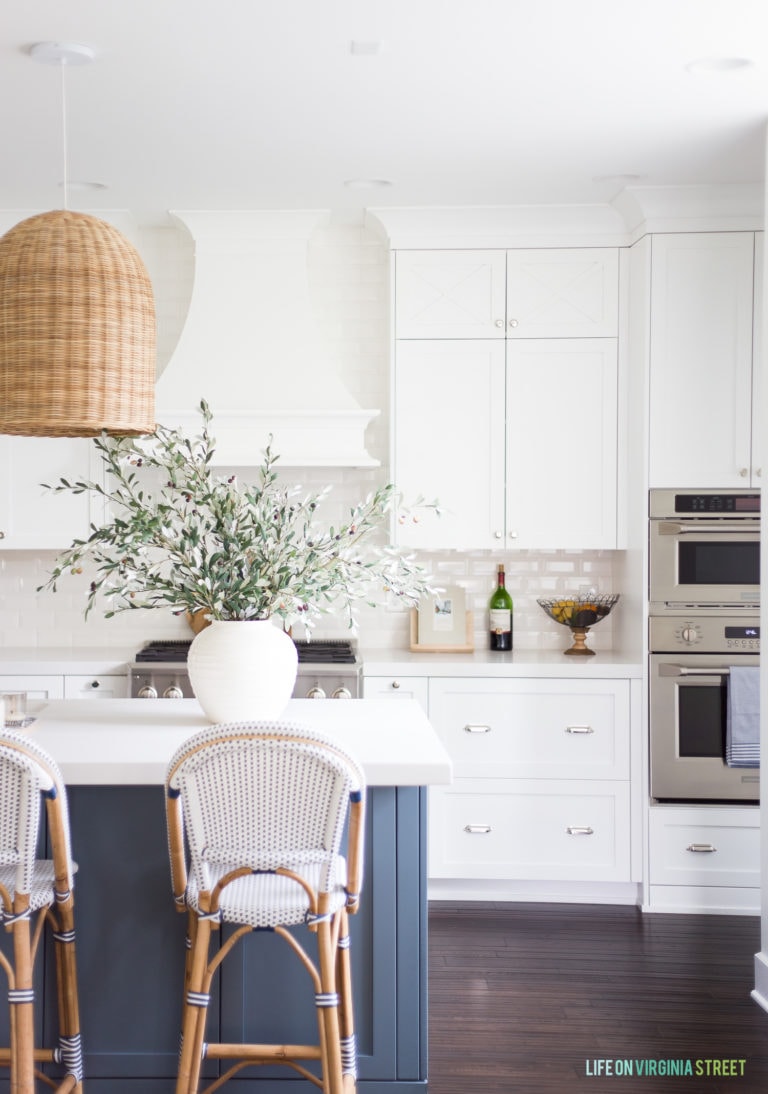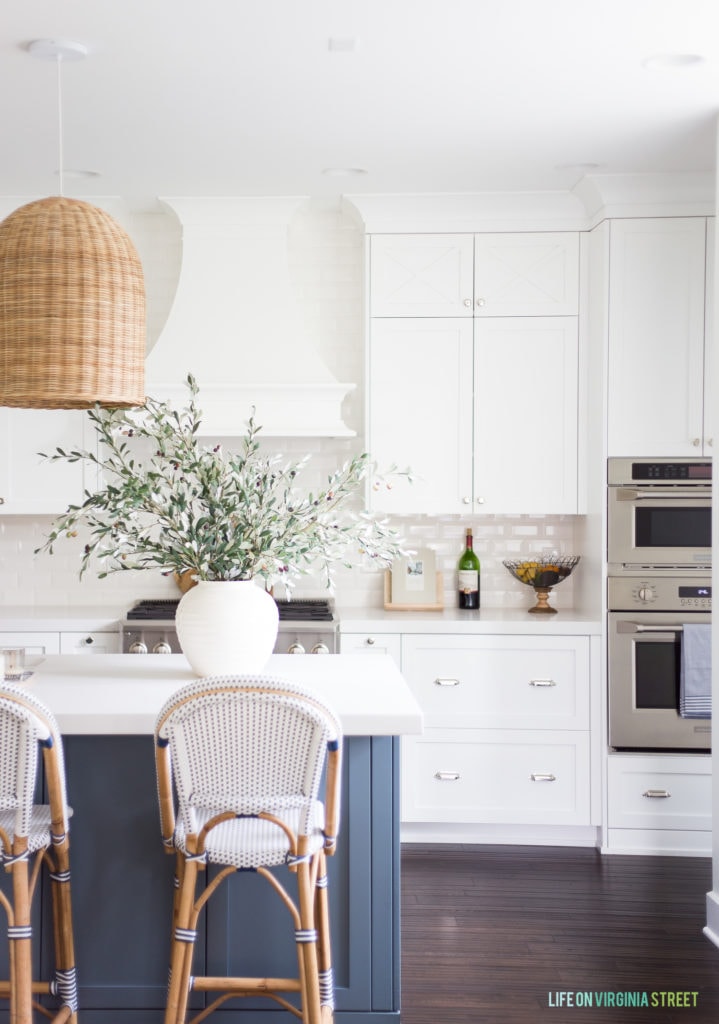 Olive stems (similar) | Vase | Barstools | Woven Pendant Lights | Wood & Wire Fruit Bowl | Wood Cookbook Holder | Cabinet Hardware
My olive stems above are the ones I got from Pottery Barn. If you saw my Instagram Stories last week, I compared them to these olive stems I got on Amazon (the ones I also shared in my last Wednesday Watch List). The quality is a bit better on the PB ones, but at $39.50 for one stem vs. $25 for four stems, it's hard to justify the difference! Especially since the PB ones are sold out online and most stores. I am still really happy with this smaller bundle as well, which works great for smaller vases!
I'm also taking over the @liketoknow.it.home Instagram feed a bit later today! You can see a sneak peek of a few of my fall images here (and shop by clicking any of the images). They'll also be on the blog tomorrow for my home tour!
I changed website hosts this past week, so I'm hoping you'll notice some speed improvements on my blog! According to the new host, page load times have gone down 27% so I hope that's a number that you can actually feel when using my site!
Around Town & For Fun
Last Thursday was my 38th birthday! It's hard to believe how close I'm getting to 40. We celebrated twice – once at La Mesa and once at Firebirds. Our friends at La Mesa always make us feel special. They made me wear the sombrero while they sang to me, then they gave me free tequila and comped my meal. I guess this is what happens when you go to a restaurant at least once or twice a week for eight years running 😉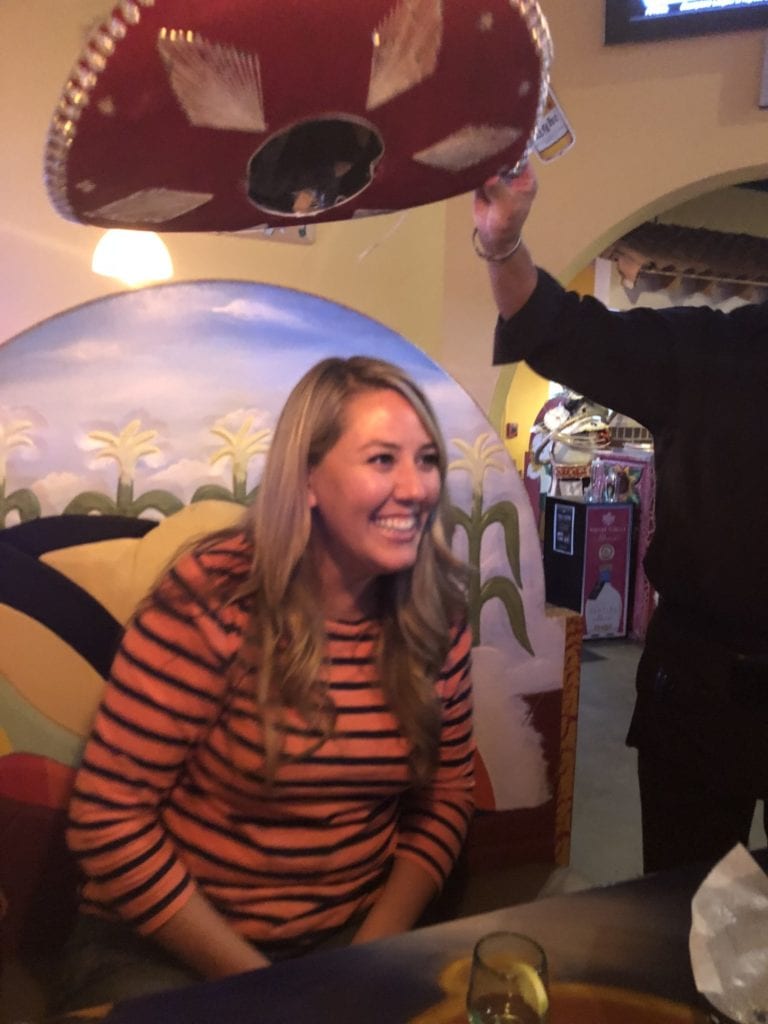 One of our neighbors brought me mini bundt cakes from Nothing Bundt Cakes. I forgot just how good these things are! I think we ate the entire box in a 36 hour window.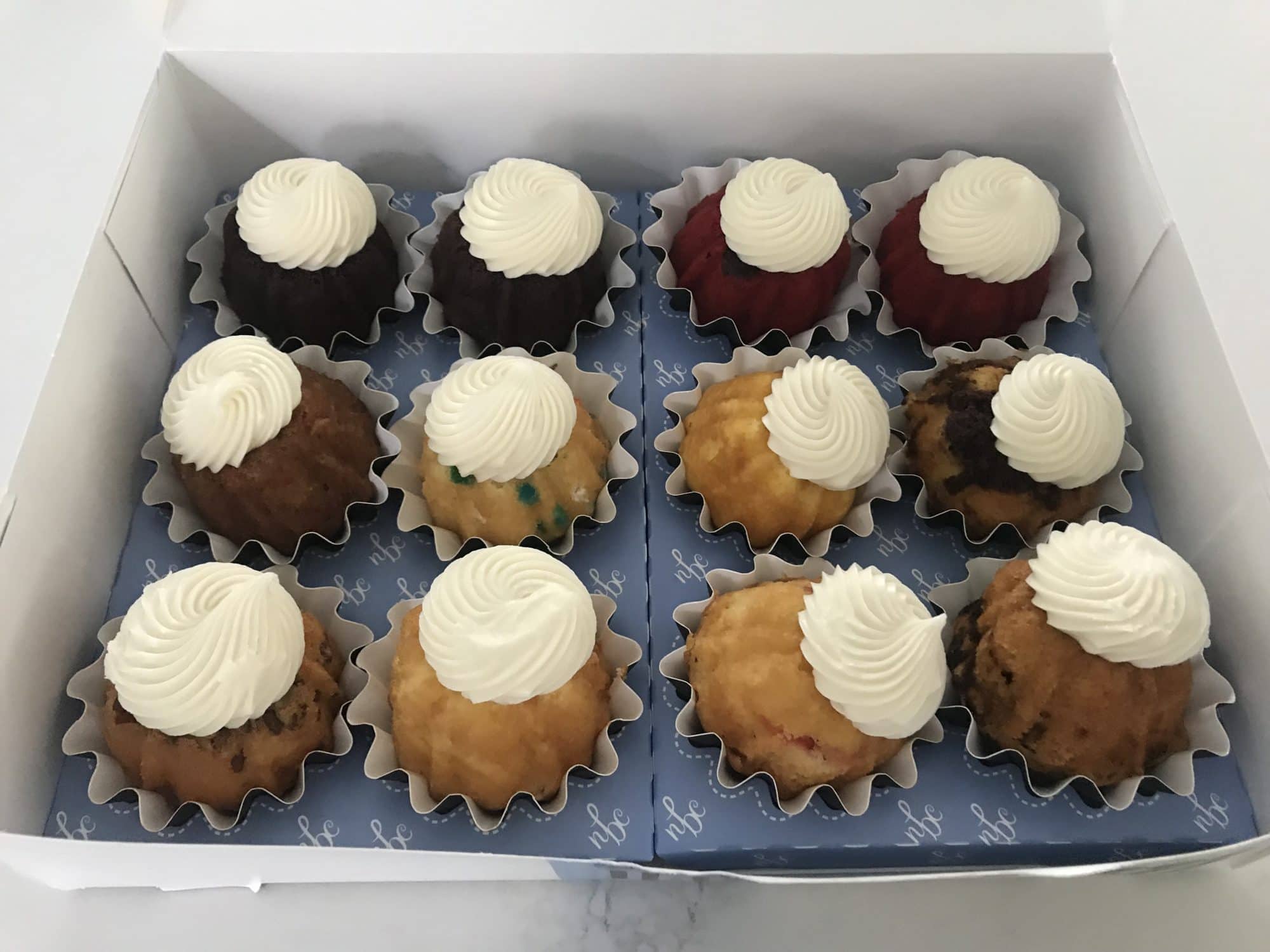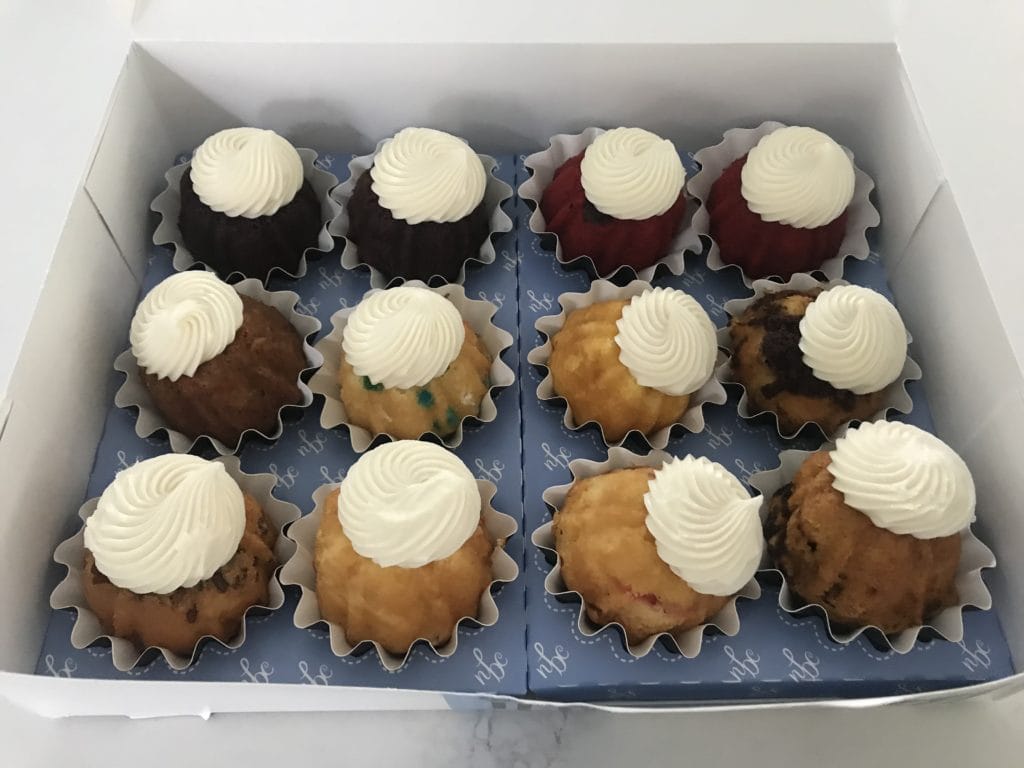 Early last week, I found Bailey pulling this fur blanket out of the basket it was in. I couldn't realize what she was doing, until I saw it ultimately fall and then she curled up on it. She made a cozy little bed right next to my desk chair. It was basically the cutest thing ever. She's slept in it every day since! It's so funny how all the cats love these fur blankets when the temps outside cool down.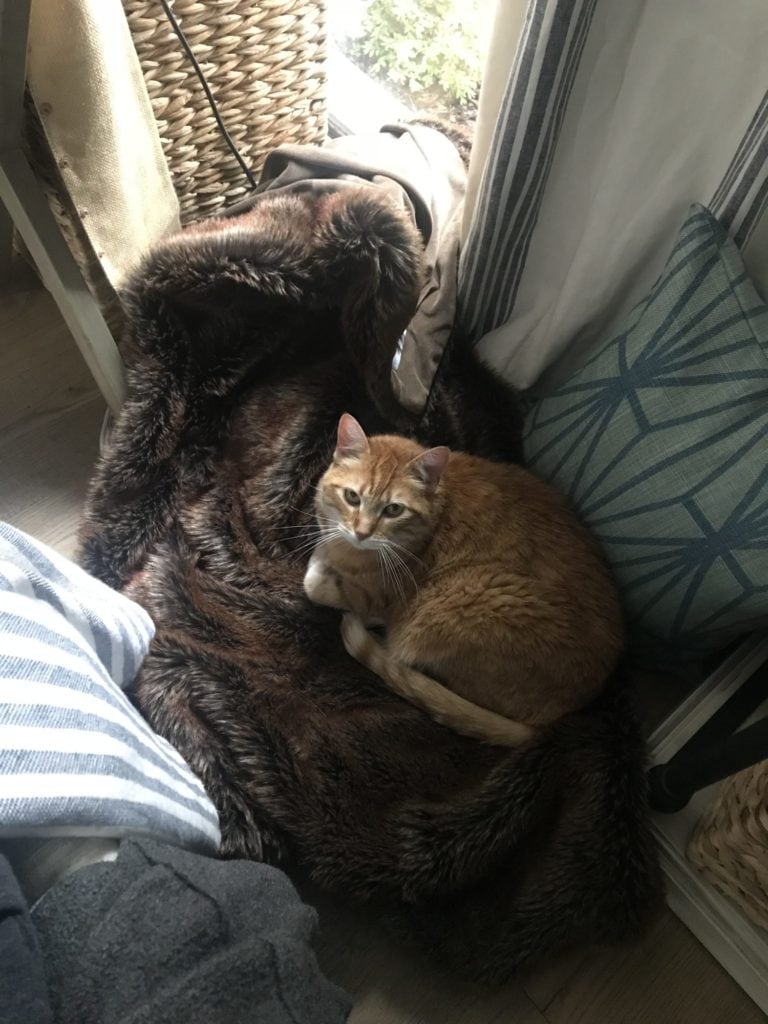 Friday night, we watch The Saint (it was free on Prime)! It was my favorite movie 20+ years ago, and I couldn't believe how many of the lines I still had memorized. It's still definitely ranks as one of my favorite movies ever! The cats also love when they get some couch time with me, and I love the cuddles!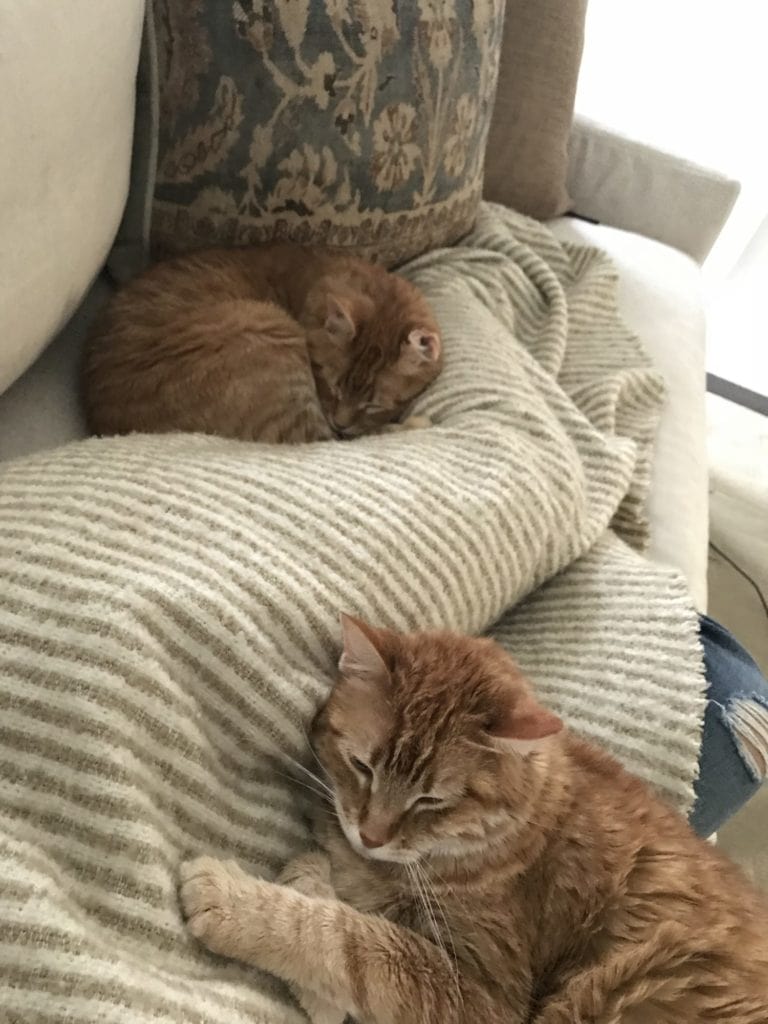 Saturday was Husker game day. We headed to Jill and Nick's mid-afternoon to watch the game and to hang out.
Nick made these killer jalapeno poppers, in addition to other goodies. I loved that these weren't breaded like ones I have tried in the past!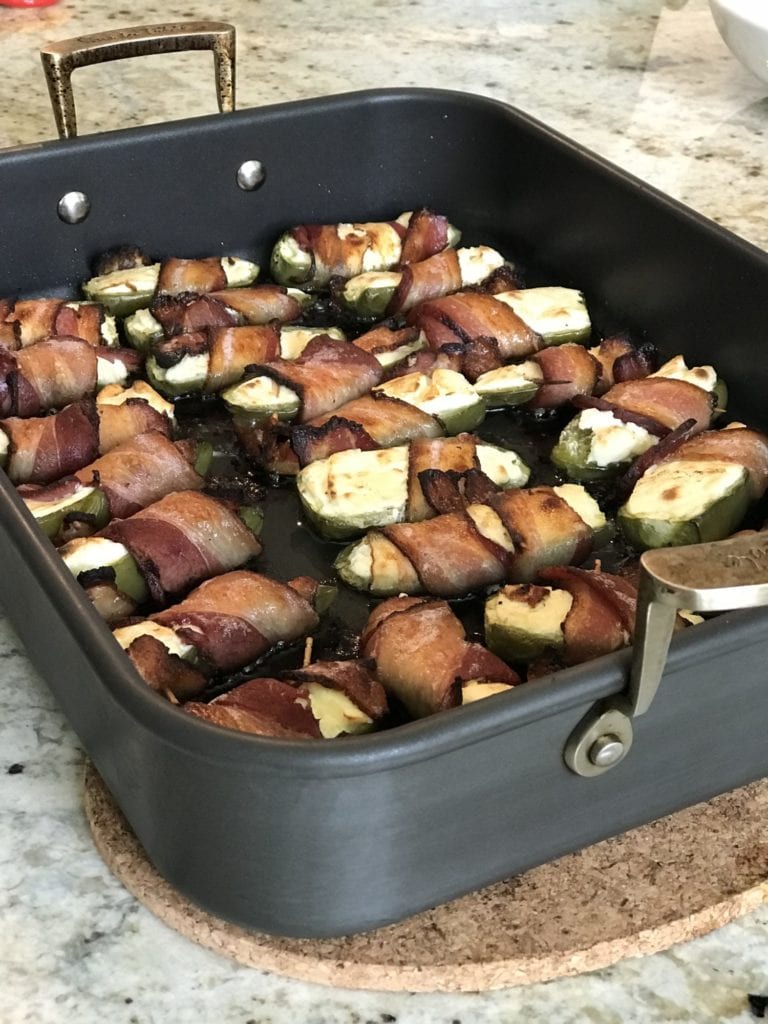 Scout is always happy to snuggle (especially when the baby is sleeping and he gets all the attention)!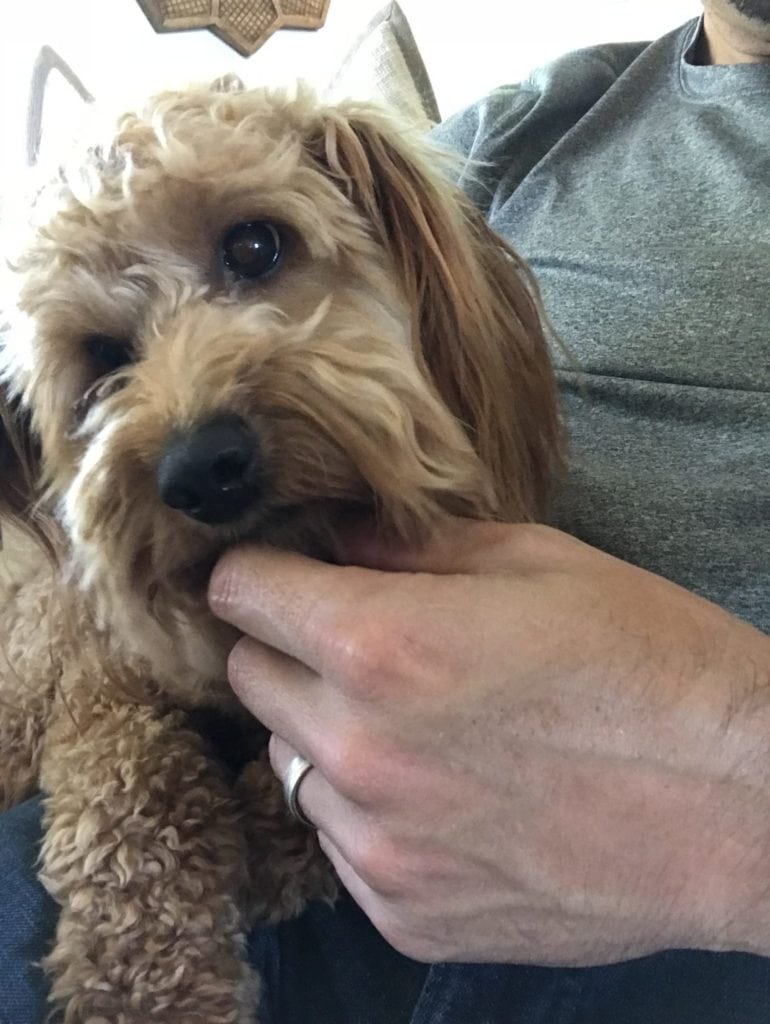 Every meal we ate at home this weekend, we ate outside. The cooler temps (and lack of humidity) made it so pleasant! Sunday morning we actually had to wear jackets and socks while we were outside it was so cool!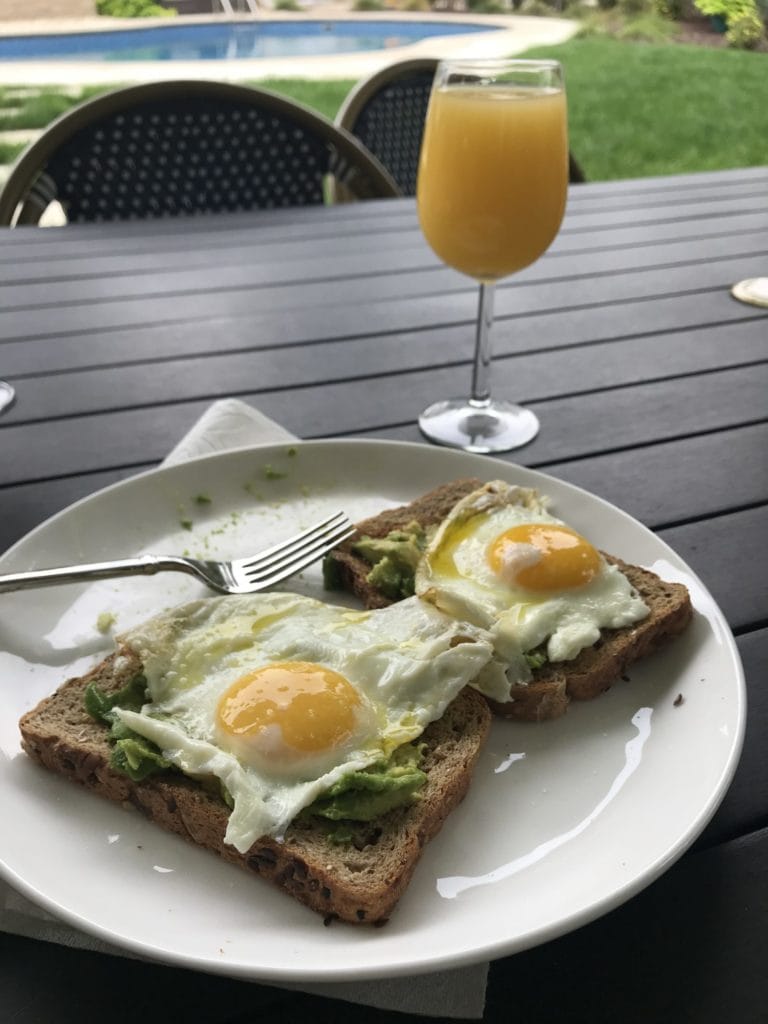 Recent Buys & Sales
I've have some fun new items I ordered that should be arriving shortly. I can't wait to share them all with you soon! In the meantime, following are some of the weekend sales that carried over into today:
I hope you all have a great week!
If you would like to follow along on more of my home decor, DIY, lifestyle, travel and other posts, I'd love to have you follow me on any of the following:
Pinterest / Instagram / Facebook / Twitter / Google+
disclosure: some affiliate links used