Well, after the past few weekends where we have done nothing but work around the house and outside, we decided just to veg out today. I got to work on my scrapbook for several hours.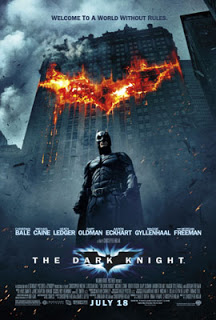 We then went and saw The Dark Knight. It was a good show, but after all the hype I had heard, expected a lot more. It was definitely a must see and a memorable movie, but it won't go down as one of my favorites. I really liked the three main guys in it (Christian Bale, Heath Ledger and Aaron Eckhart). It had some good twists and overall was very entertaining. However, it is obviously not the most feel-good uplifting movie you could see.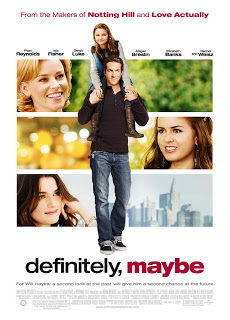 Therefore, tonight I rented Definitely, Maybe from our cable (I love that you don't have to go out and rent an actual video – since I never seem to remember to return them). This was actually a very good show and I would highly recommend it. I hadn't heard much about it so I was pleasantly surprised. It is about a guy who is getting divorced and his daughter asks how he met her mother (sounds odd, I know). He tells the story of his moving to New York (and changes the names of all the characters) and makes her figure out which one is her mother and also helps her to understand their story. It had funny parts, sad parts, romantic parts – overall just a good movie (obviously I am a sucker for romantic comedies)!