I am finally posting pictures of the guest bedroom update.  If you remember, it started out with selling all the furniture on Craig's List (the dresser, two nightstands, headboard and foot board were all too much for this little room).  I then decided to
make a new headboard
which also prompted me to paint – I didn't mind the old bedroom but the colors just weren't us and it didn't flow with the rest of the house.  The headboard was SUPER easy (made with plywood, batting, fabric and nailhead trim) and I would definitely do it again – total cost was probably less that $40 and that was only because my fabric was so pricey.  This is definitely a budget friendly project.
So, here are some before shots including how it looked when we first moved in up until today.  I really like the new look (even though it is obviously not finished – I need to add prints to the frames, a bed skirt  small accessories and find some small nightstands and lamps).Please note:  I am not a big fan of ironing bedding once it has been washed, so you are just going to have to deal with the wrinkles 🙂
Here are some more detail shots of the new room.  I'm not sold on the rug yet (it kind of clashes with the Imperial Trellis pillow) but it was $5.00 at Urban Outfitters last time I was in Denver.  The cats are loving their new window seat (the
coffee table turned bench
I made a few months back).  Even though its darker, the room feels so much bigger without all that furniture in there – I am sure all the bright white bedding helps!  More photos to follow once it is truly "finished" but I wanted to give you an update!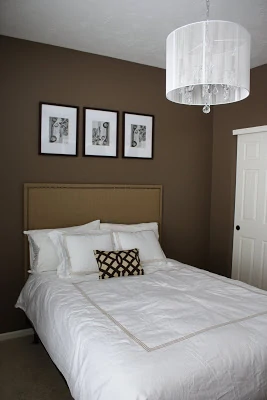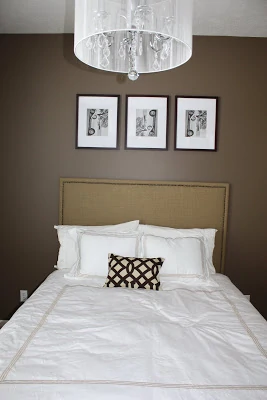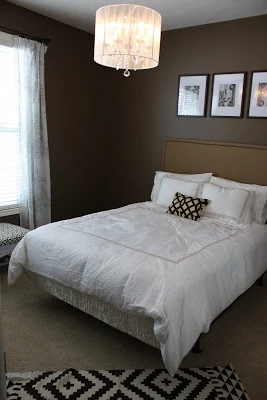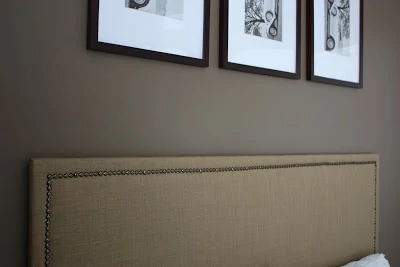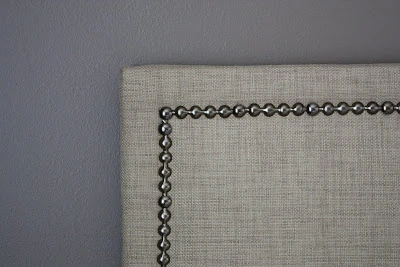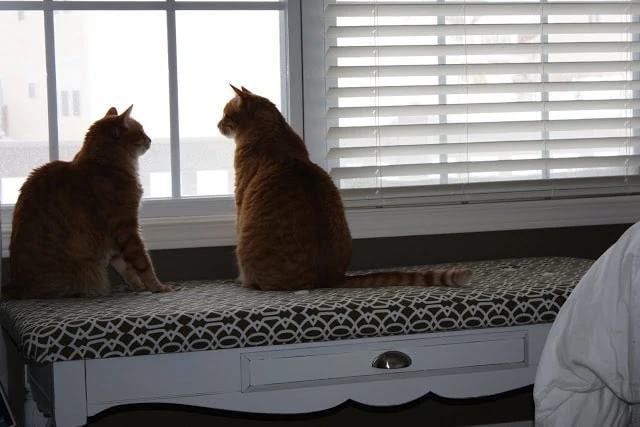 Now we just need some guests!  Let us know when you want to stop by!