This post is dedicated to my alma mater in hopes that I can do my part in helping to make the Utes win!
I have never been a huge football fan. But in high school and sometimes college (undergraduate) I tended to go to the games – most likely for the social aspect. Additionally, I have married potentially the world's biggest college football fan (and I tend to watch more than my fair share of games). However, I still LOVE the Utes (and Utah Jazz if its basketball season) and really any team that is playing BYU and I am hoping that if even I help cheer for the Utes (ranked no.7 currently) this week, they can beat BYU (ranked no.14) and continue to be undefeated!
These two teams are such rivals and this is a huge game every year – it makes it so much more fun to watch the game in this type of atmosphere and this year will be intense! Even on those years that I don't feel like watching the game, I always want to ensure that the Utes beat BYU (which is the majority of the time). I may even tune in to check out the game this year – it could get ugly, but I am keeping the faith that the Utes will pull it off.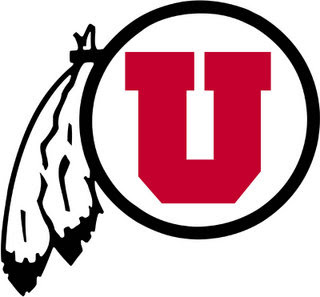 GO UTES!!