Things are going to get a bit real today. I've talked about this in the past in my New Year's goals posts, but the reality is, not much has changed. I am a serial starter of projects, but a terrible finisher. I get excited with my progress and the improvements that were made and then I move on to another project. We have so many projects around our home that are 95% finished, and I never feel the need to wrap up that last 5% even though it does hang over me.
With all the visitors we have coming this summer (mid-June specifically), I'm using it as motivation to wrap up the projects that have been hanging over me. We'll call them the 5% projects.
So, what do these entail?
Finish painting the dining room. Yep, the room is technically "done" but I never finished painting the ceiling around the edges on two sides or around the light fixtures. Additionally, I've never repainted the wall where the holes were cut from the chandelier/light box install. It all got mudded in December, but I never finished painting it. I also need to fill the holes from the old curtain rods and repaint those areas as well.
What you see in pictures: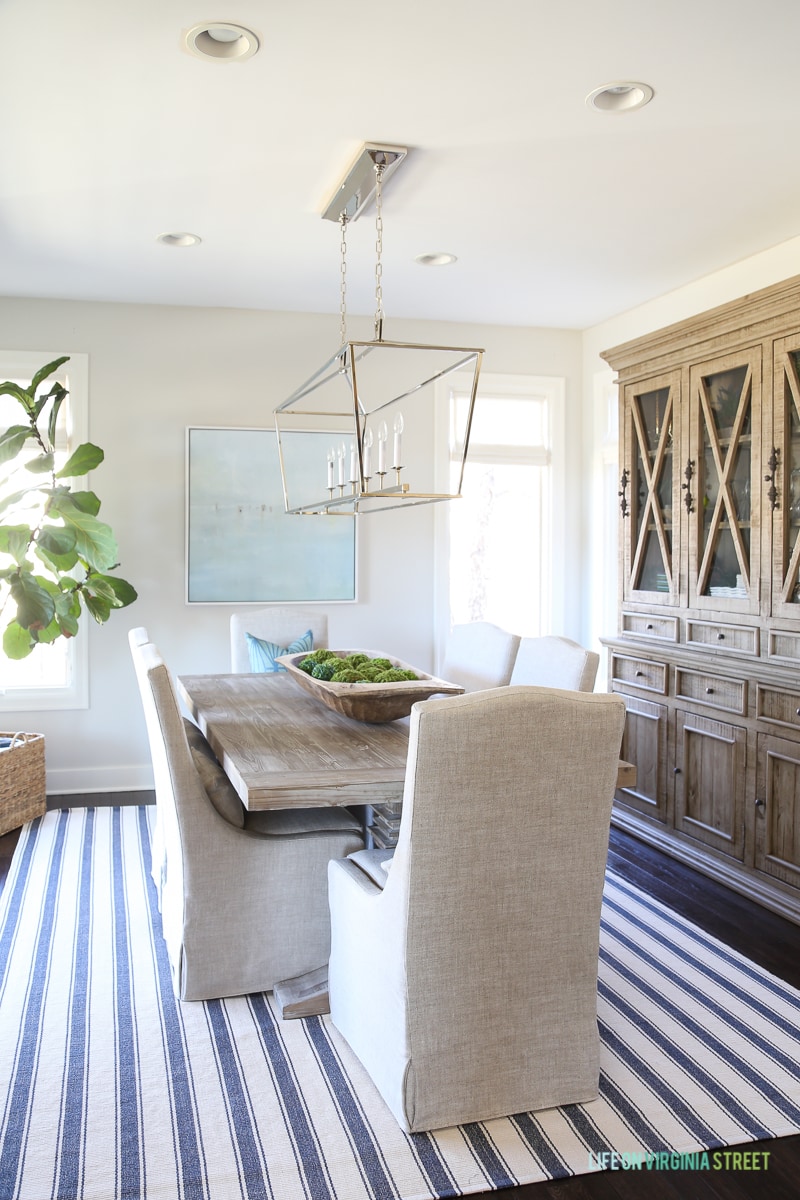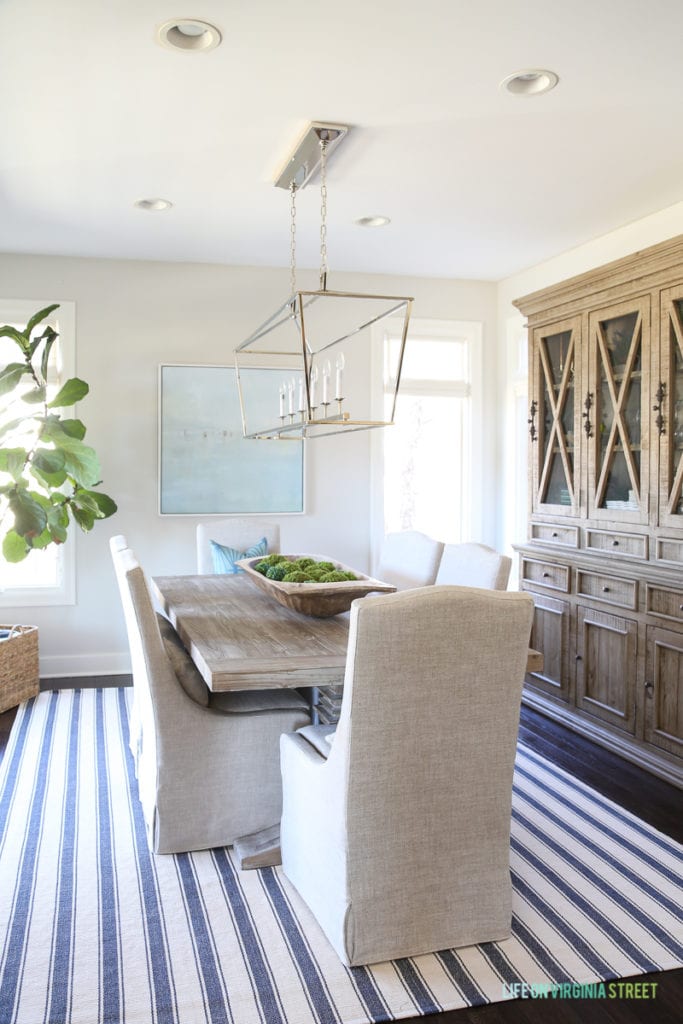 What it looks like upon closer inspection: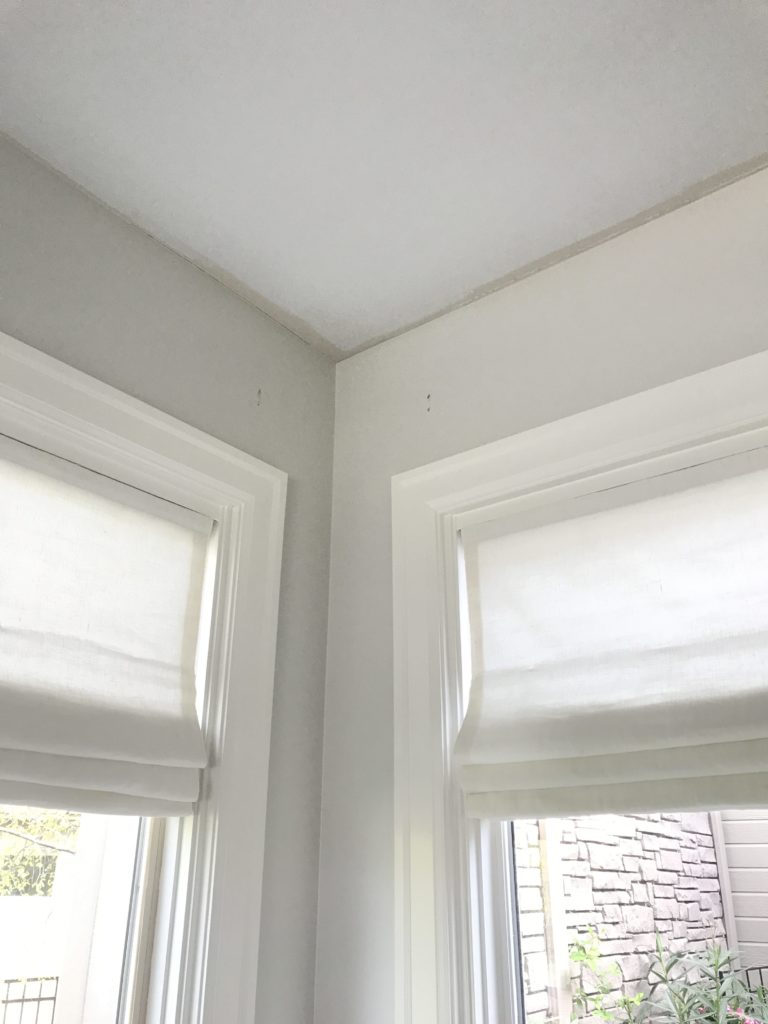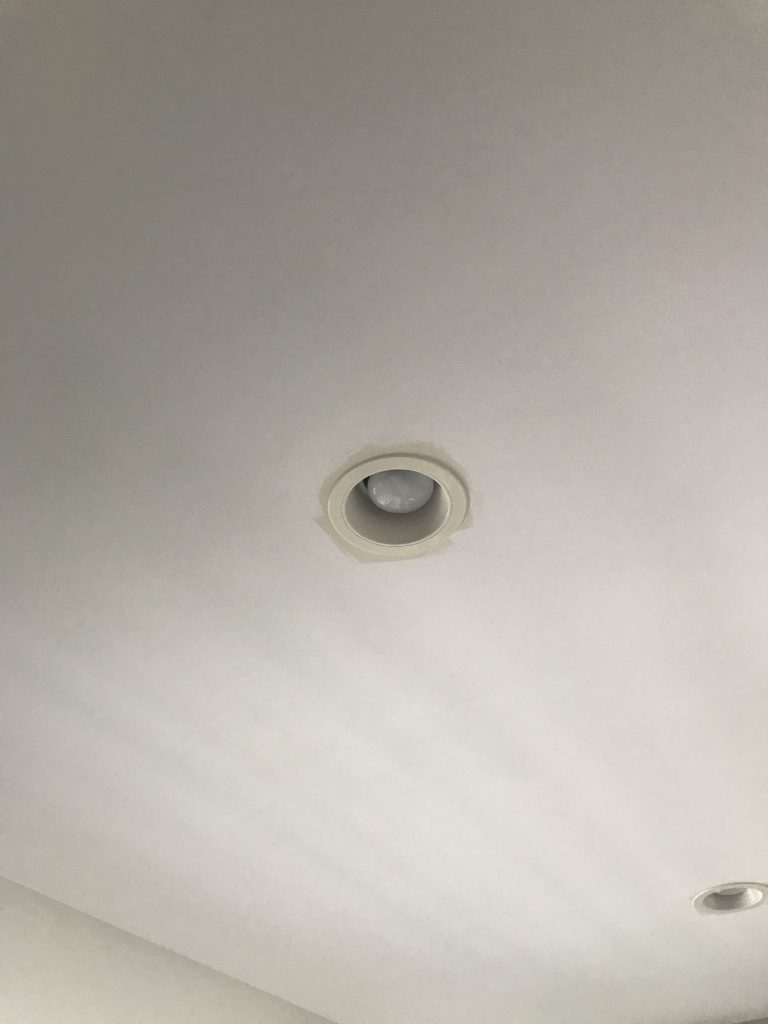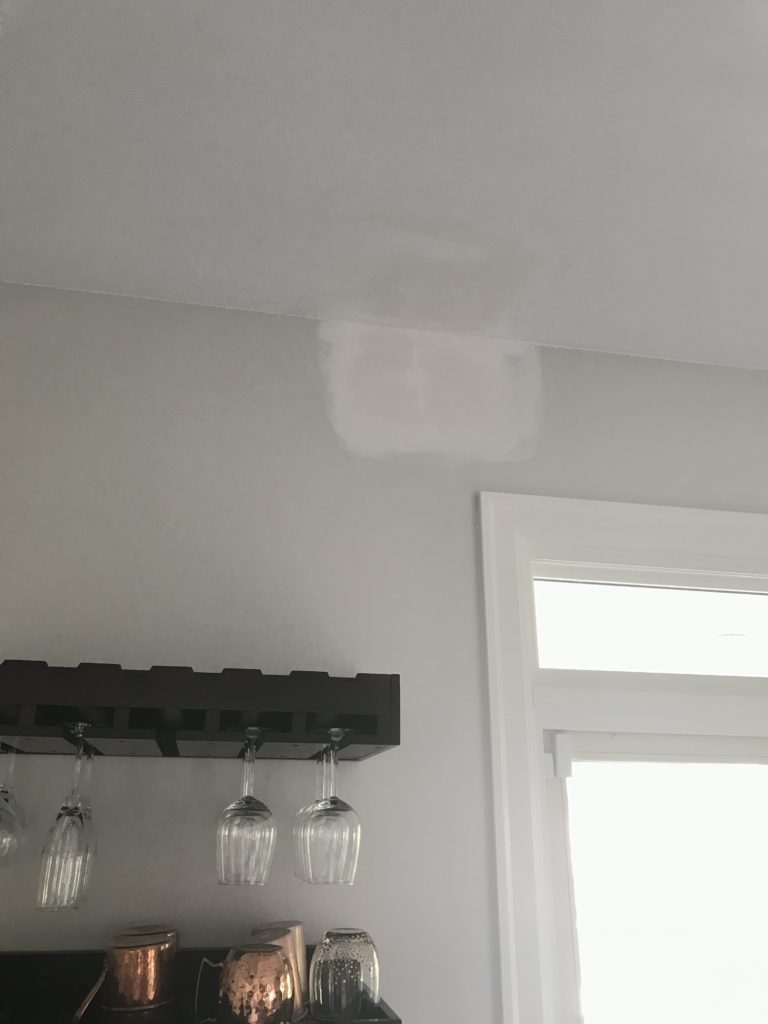 In my recent powder bath makeover, you may recall I hired an electrician to replace the can light with a regular light fixture box so I could hang the star chandelier. I then had the drywaller fix that while he was fixing the tile I had to tear off and that spot in our dining room I mentioned above. Long story short, I have never painted that ceiling either and I obviously wanted it to go white as well. That white ring around the ceiling isn't from the fixture. It's the fresh mud vs. our old paint color.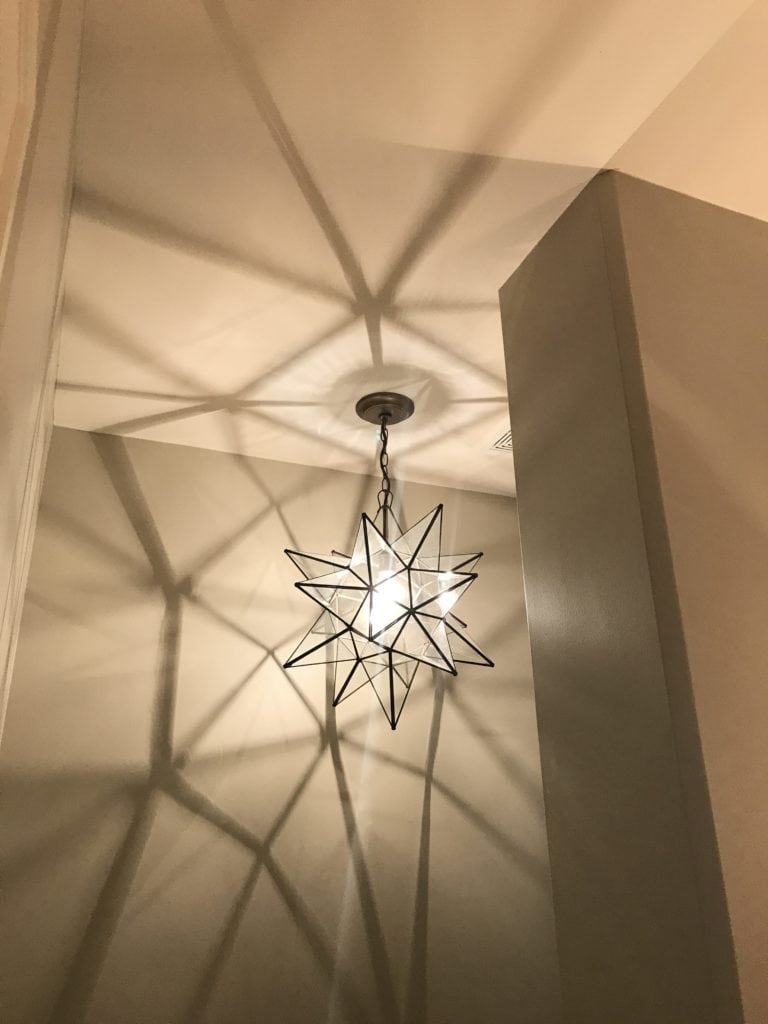 The guest bathroom that is connected to our smaller guest bedroom is one of the last rooms in the house that hasn't ever been painted. So, it's that matte, fleshy-toned paint I don't love. I also changed the cabinet color to gray this past fall in this post, but never actually waxed the cabinets so that the chalk paint fully adheres. I think I could crank out this entire room in a day if I just focused on it and got to work!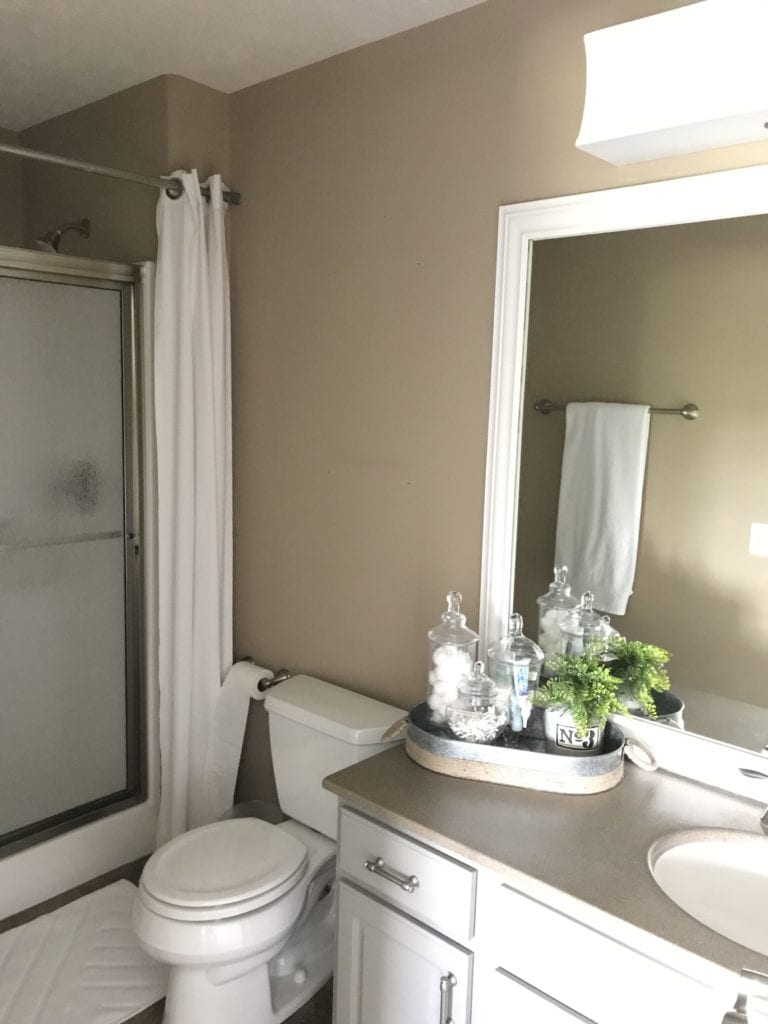 Last fall I also started painting our Jack and Jill guest bathroom that connects my craft room/TV room and our larger guest bedroom. Sadly, both of our parents have stayed with us since it looked like this…What. You don't have a giant rooster in your bathroom?!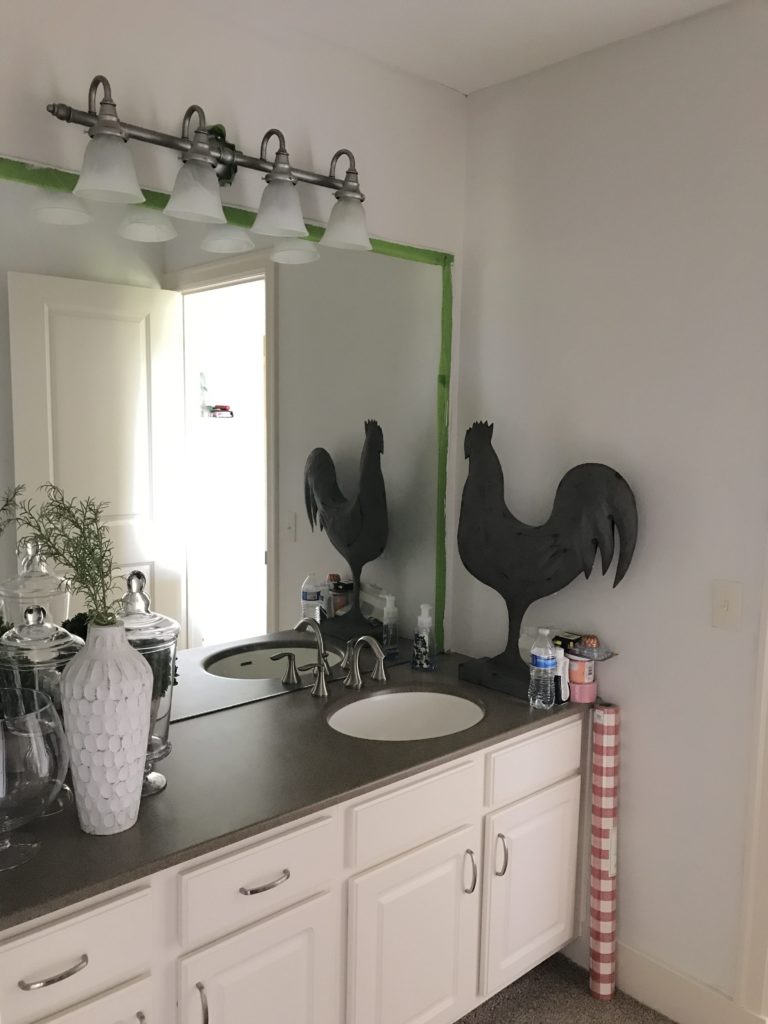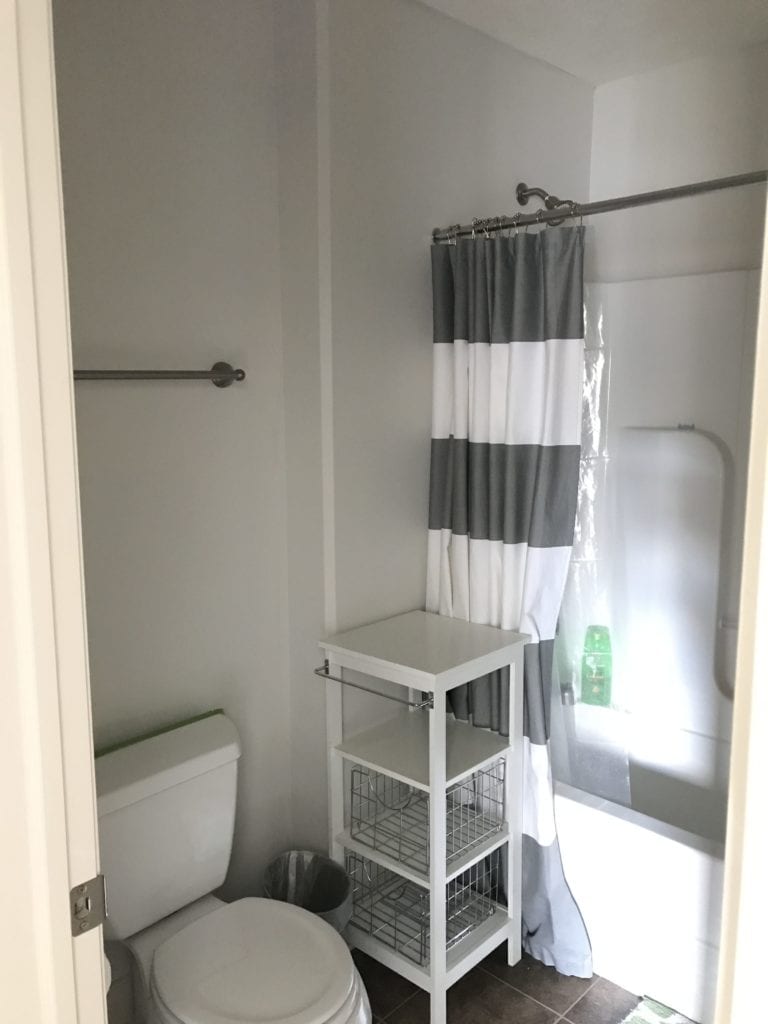 The mudroom is more like a 65/35 project. I still have quite a bit to do to actually finish this space.
Here's what you see in photos: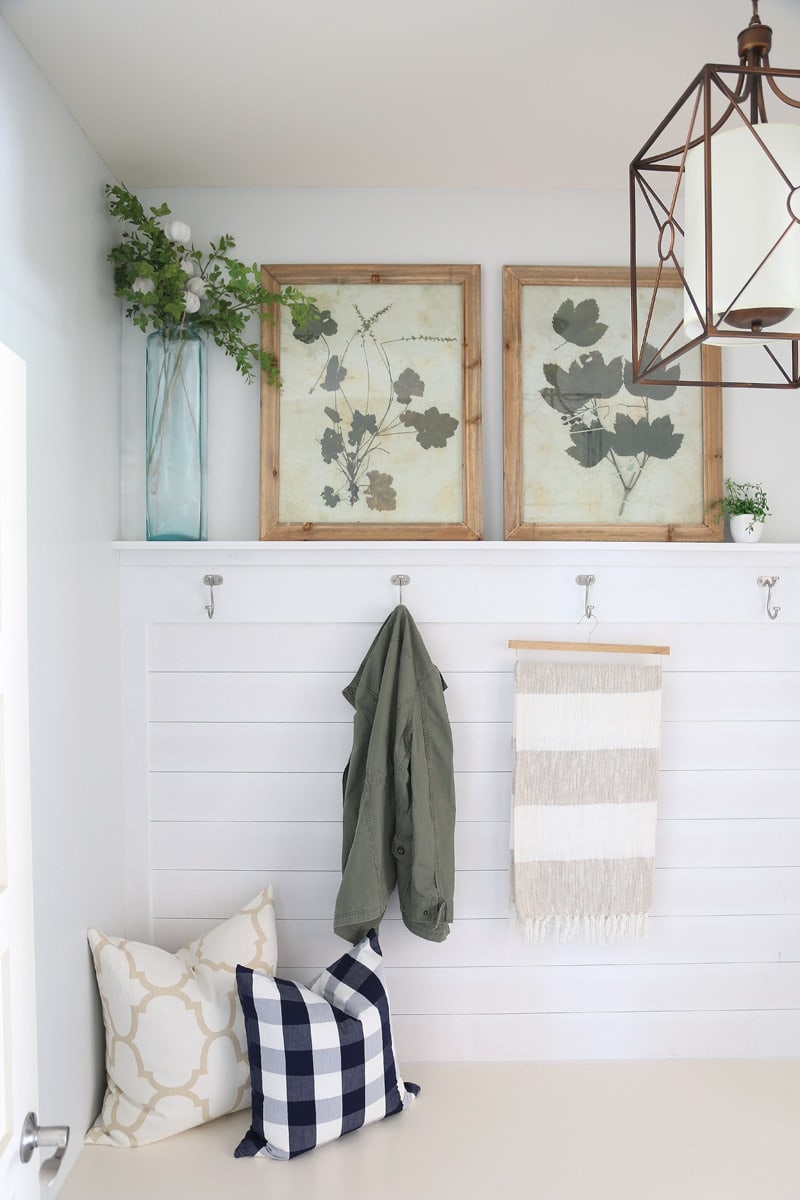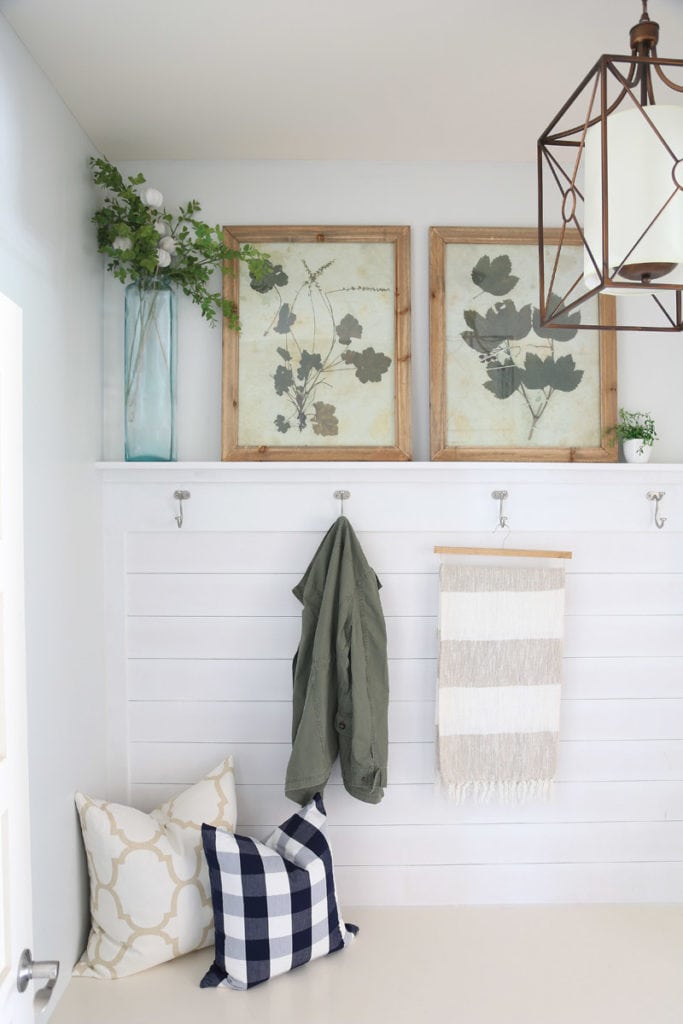 And here is real life: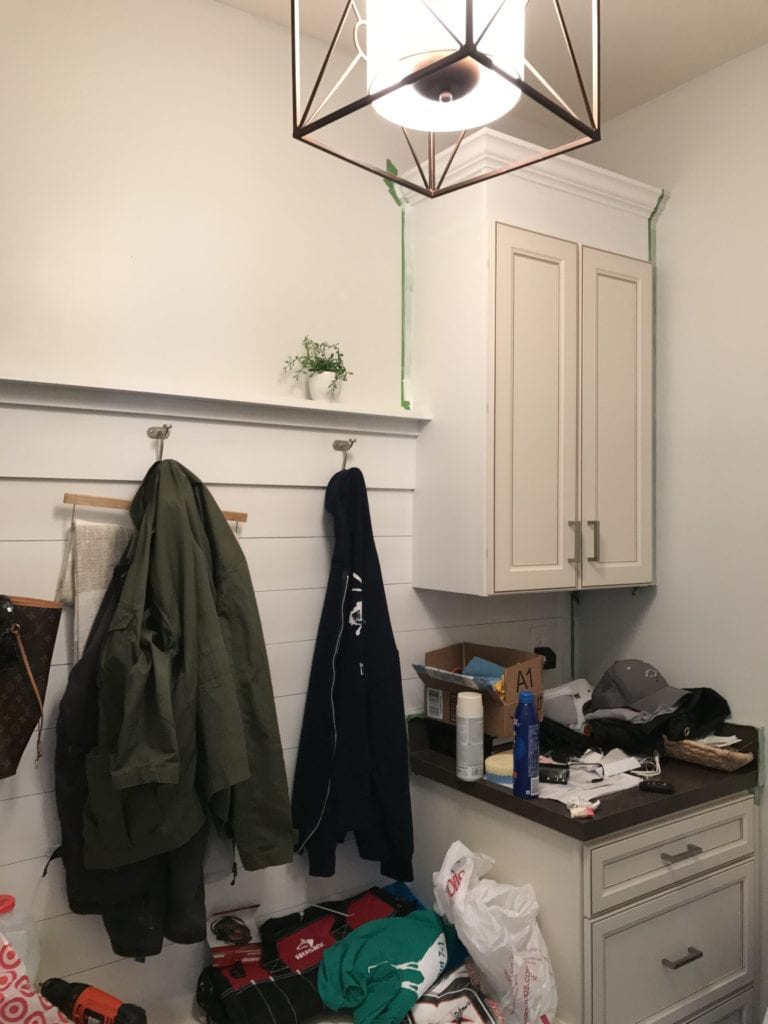 Not even joking: that frog tape has been on the walls for two and a half years and that's probably the least offensive part of this room. I'm pretty transparent when I share the room that it's not finished, but I also conveniently leave out the cupboard side of the room so you can't see just how bad it is. This is our main entrance to our home from the garage, so I need to get this wrapped up. Now that I know how to best paint thermofoil cabinets, I'm a lot more confident that I can get a nice finish on the doors and drawers. I also need to paint the ceiling, the shiplap and add a second coat to the walls.
Side note: You won't be surprised to know that I have a post written about how to paint thermofoil cabinets that is 95% done and has been for several weeks. Shocker, right? 😉
Let's be honest. Kurtis is a saint for dealing with all of this.
Over the coming weeks, I really plan to focus on these projects. Although they won't be radical changes, they'll help me feel better when our guests arrive and they won't be hanging over me over the summer. Kurtis may also be more willing to let me start new projects too, once these wrap up. 😉
So, am I alone? Do any of you have your own 5% secrets?
If you would like to follow along on more of my home decor, DIY, lifestyle, travel and other posts, I'd love to have you follow me on any of the following:
Pinterest / Instagram / Facebook / Twitter / Google+
disclosure: some affiliate links used