I hope you all had a great weekend! It's crazy to me that April 1st is only a week away. We went from cold and snowy to signs of spring showing up this week. I can even see my day lilies starting to pop out of the ground! Here's what's been happening around here lately.
This post contains affiliate links for your shopping convenience. Click here to read my full disclosure policy.
Home Projects & Updates
Saturday we swung by our rental because we had heard that lights and countertops went in. Carpet should go in this week so we are so close to being done!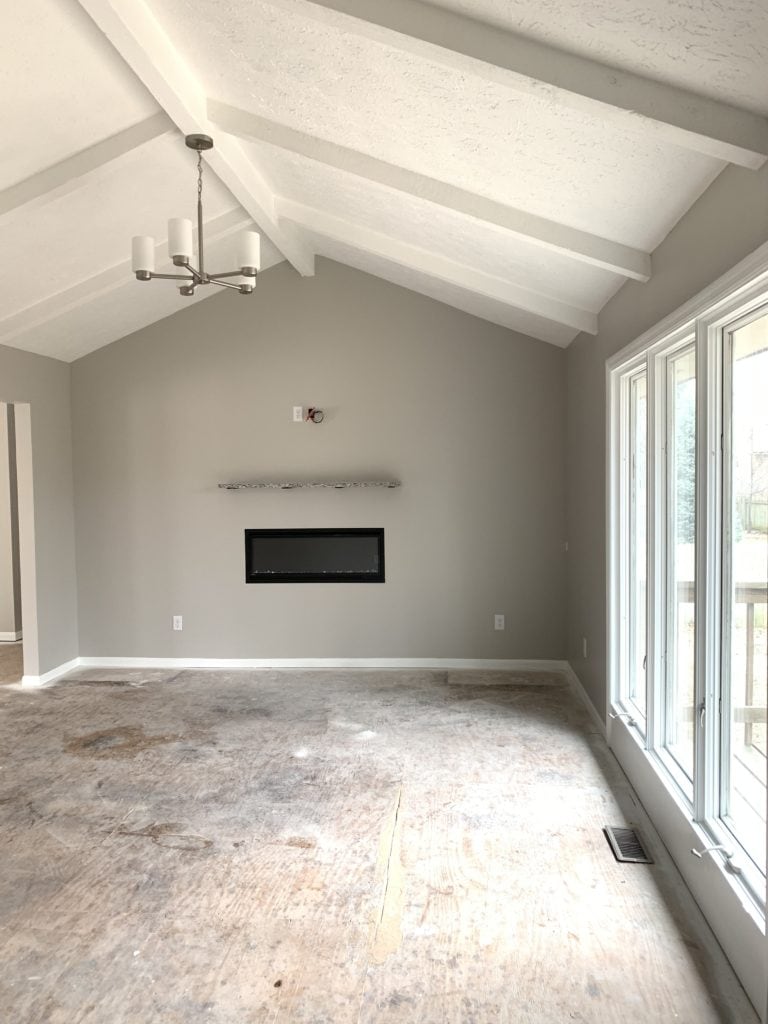 We love how the countertops turned out! For cost purposes, we went with Dallas White Granite, and it looks great!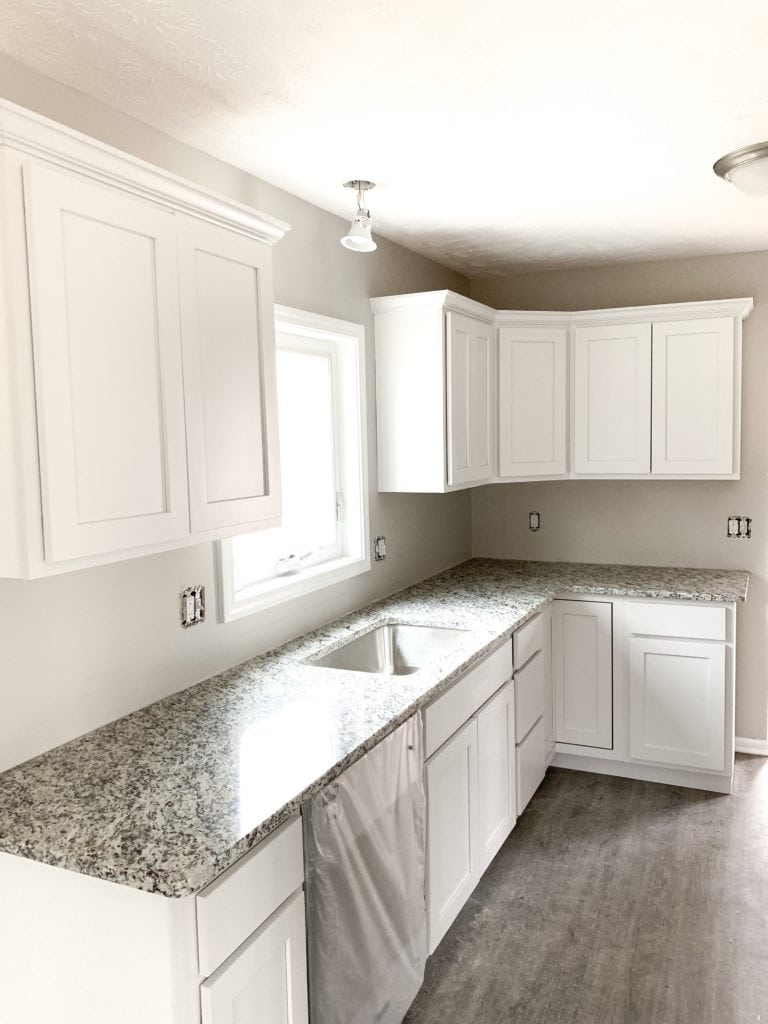 I also spent about six hours caulking our den wall, and I'm still not quite done. So many lines to caulk! Here on the left you can see the difference caulk makes to fill in all the seams. I've had to caulk the interiors of all the squares, as well. There's 28 total and I think I'm about 75% of the way done. I still have to fill the nail holes too. But I'm hoping to wrap that all up and start the paint this week! According to the PB website, our sectional was already supposed to be here, so I'm hoping to get the call to scheduled for delivery any day now.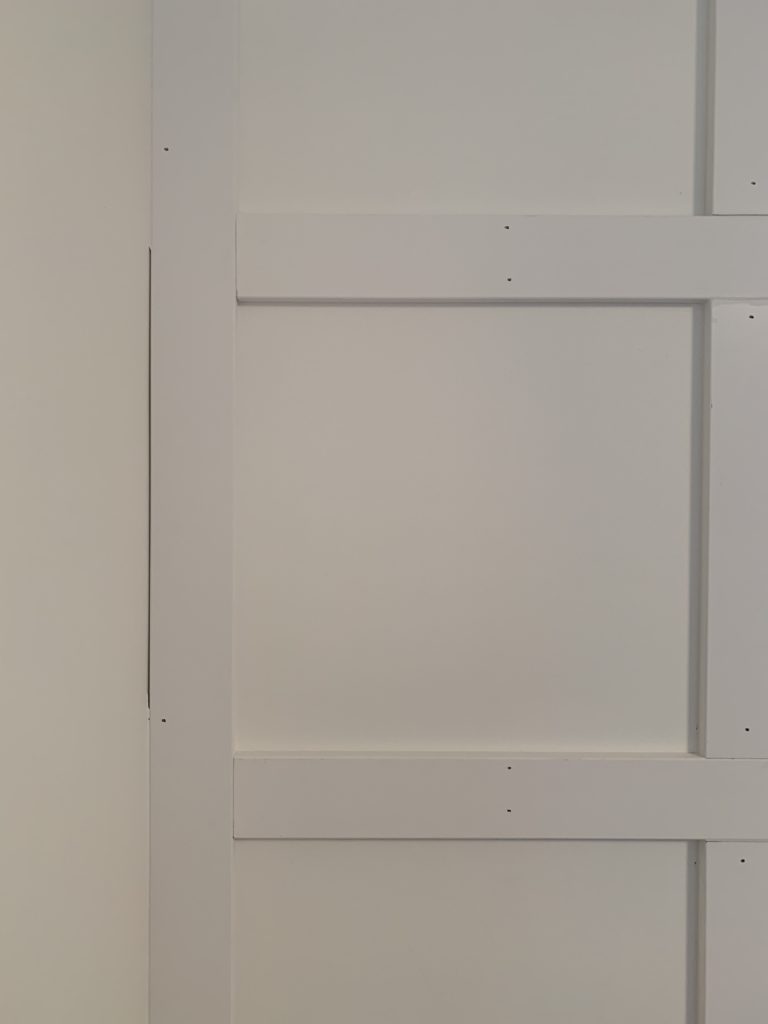 I mentioned last week that I had emptied our guest bedroom closet to make way for some of the items that were in the craft room (soon to be den). I was able to take a huge load to donate and then sorted out the remaining items I planned to keep. Before the massive purge, I could barely get the door open previously (eek)! I measured the space and found the perfect shelf at Lowe's for additional storage.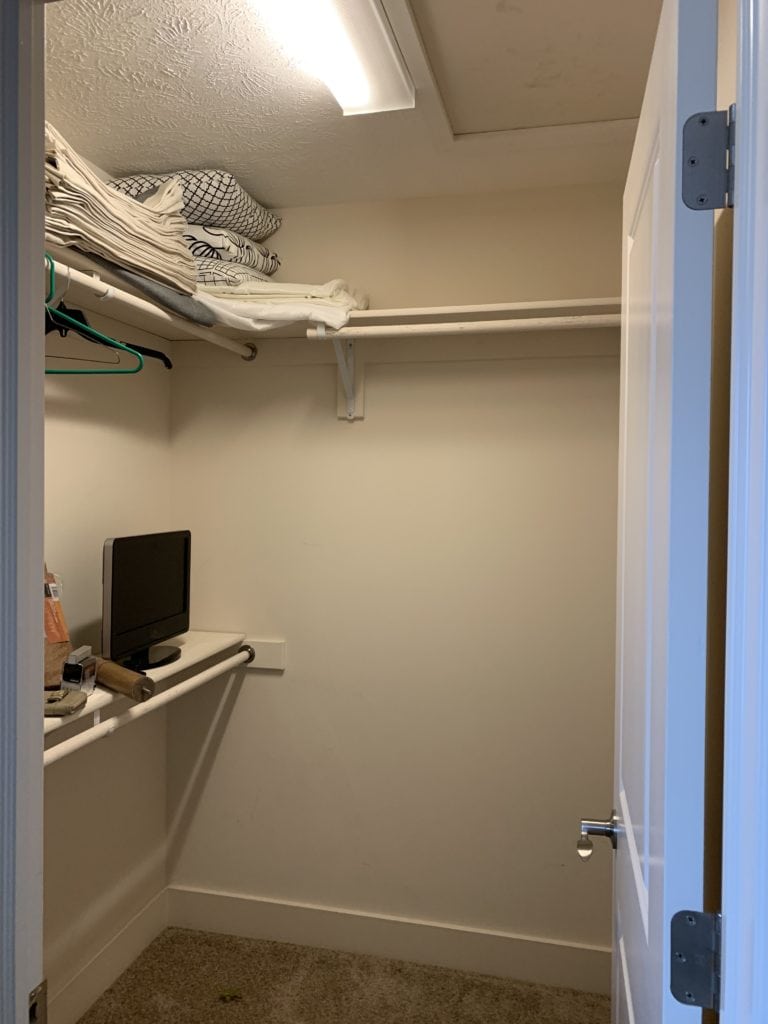 We ended up going with this shelf because the dimensions were perfect for the space and it was deep enough to hold everything I was storing here. We put it together on Saturday night and I've been moving items in to the closet for storage. I also bought more hangers for all the pillow covers that weren't yet hanging. I'll actually move most of those back to the den closet with the other covers. But I'm so happy with the white wood hangers I found. They help make things look so much more organized. And since we're in between seasons, I have a lot of bare pillow covers that should be put to use shortly. Once I move the pillow covers to the other closet, there will still be plenty of space four our guests to hang their clothes and I'll have so much more efficient storage by utilizing the vertical space!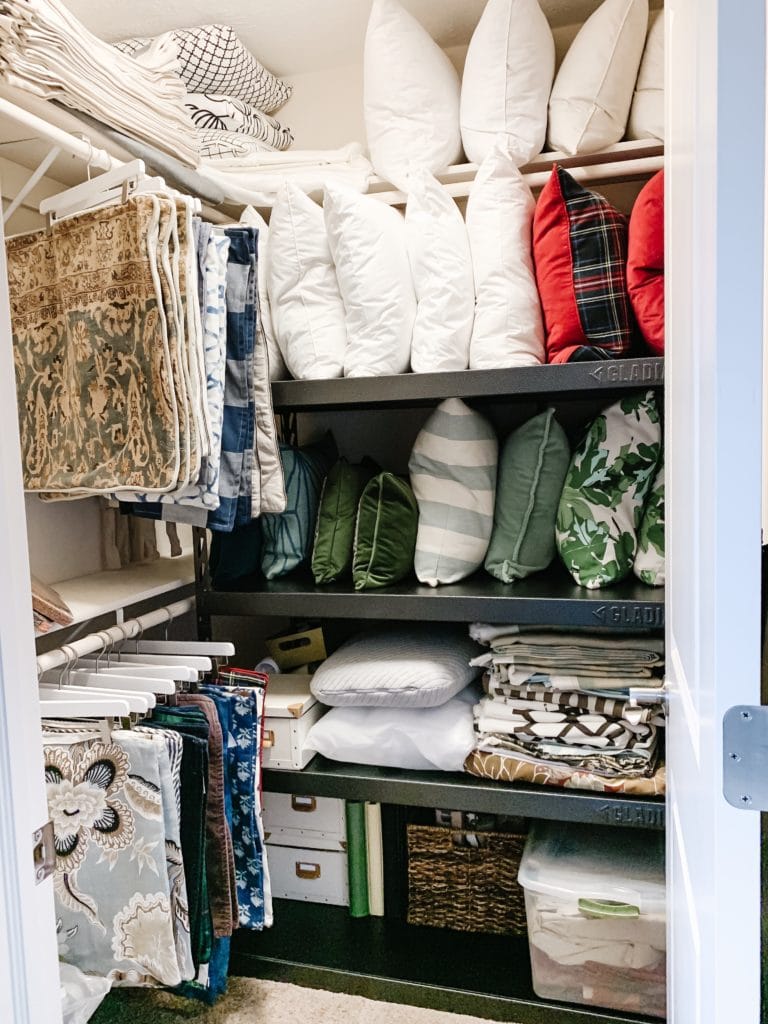 I found someone local to buy and pick-up the IKEA BESTA that was in the den, and it feels great to have it go to a good home and to get it out of our hallway and entryway! This stuff is heavy and not easy to move around. The pick-up took two days but they were able to get it all home and now our house feels so much more clean! And now I can envisions just how much more space we'll have in the den!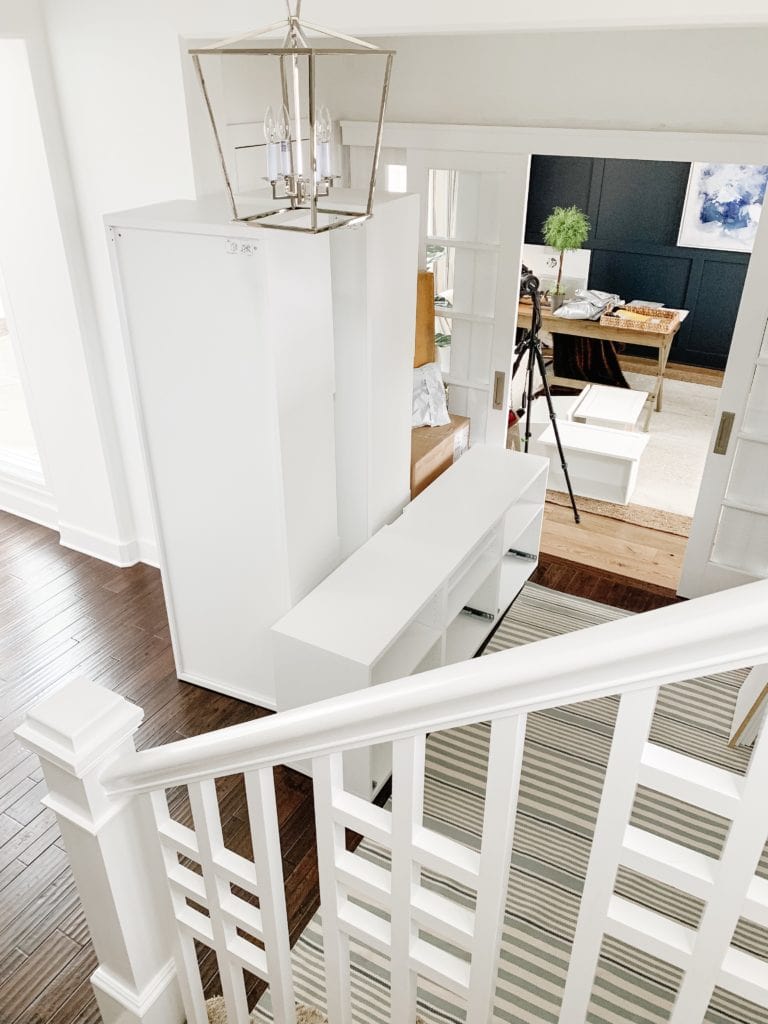 Around Town & For Fun
The past few days were what Kurtis typically refers to as the "best week of the year". March Madness and his fantasy baseball drafts. His standards must be pretty low, right?! 😉 It still boggles my mind that men in their 40s and 50s are still as in to this as they were when they were in their 20's. But, whatever keeps the out of trouble I guess! My brother-in-law has a pretty incredible set-up in his basement, so it may be another reason everyone loves going over so much! I took Kurtis over Thursday afternoon and then swung by again Friday evening to check in on all the fun. It's always fun to catch up with some of his friends that we only see once or twice a year!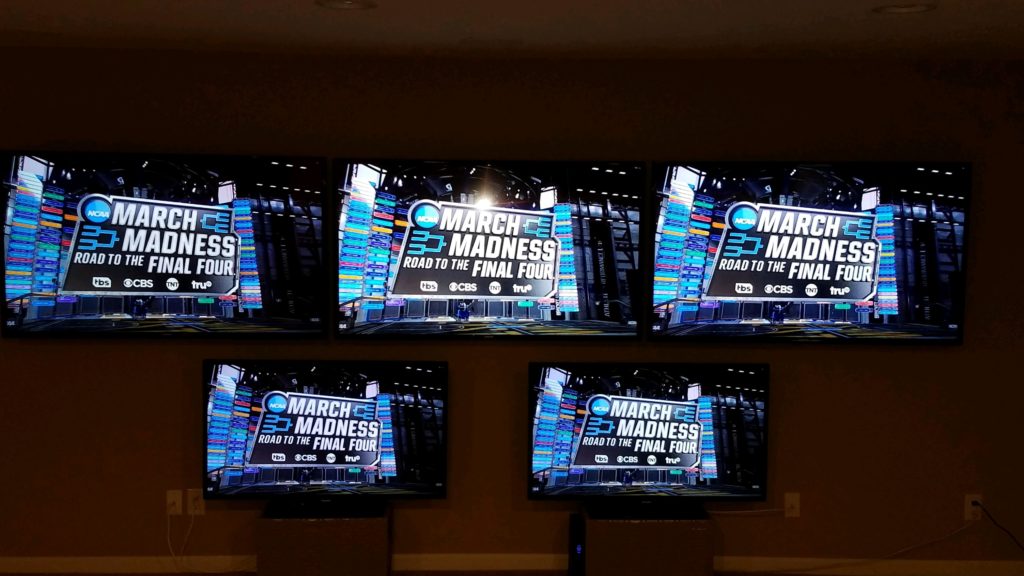 When Kurtis is gone, it means I can actually watch what I want to watch on TV. So, I watched The Proposal for the millionth time. This may be one of my favorite scenes in movie history ever. I actually had started another movie on Netflix, but the acting was so terrible I had to turn it off within 15 minutes.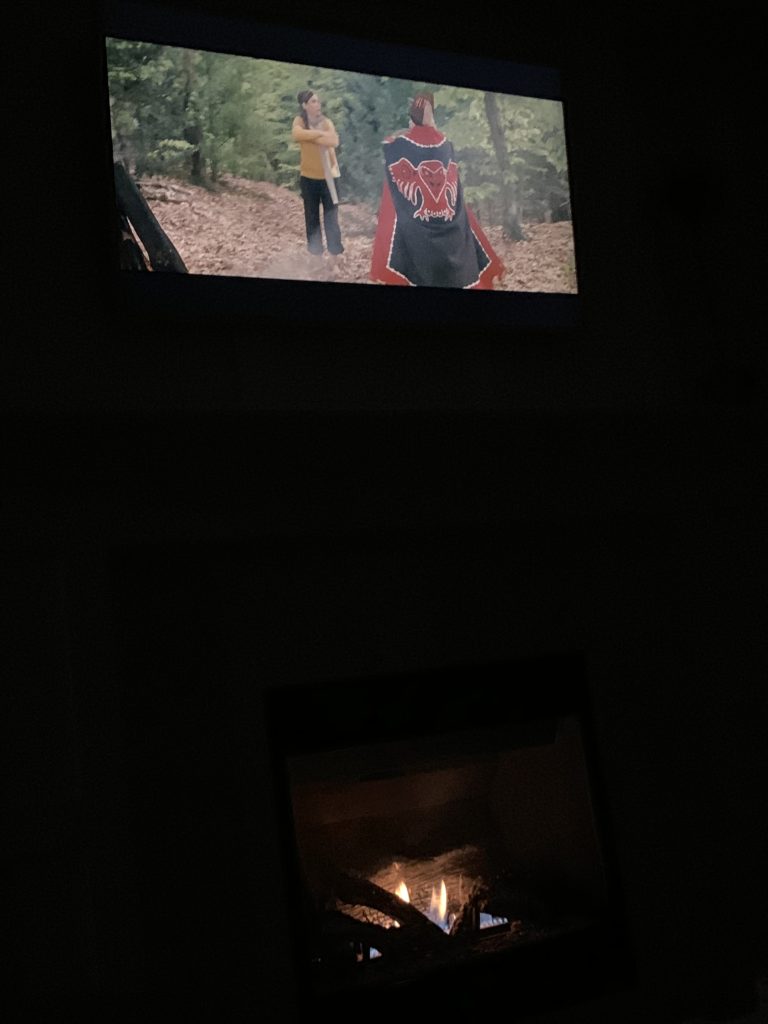 Saturday after we swung by the rental house, we decided to celebrate the progress with a drink at Blatt. It was pretty slow when we got then mid-afternoon but was completely packed by the time we left.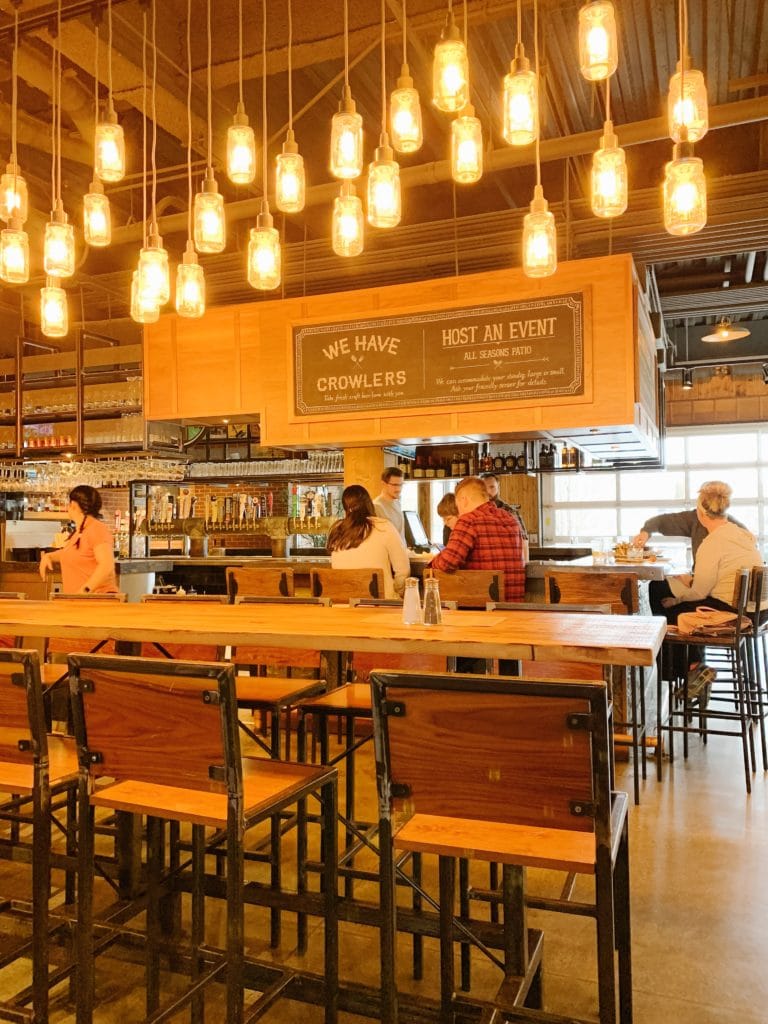 I think it's been over a year since my last Negroni and I still love them every bit as much as I remembered. It's one of those drinks where 99% of people that try it hate it, but those that love it, REALLY love it (that's me).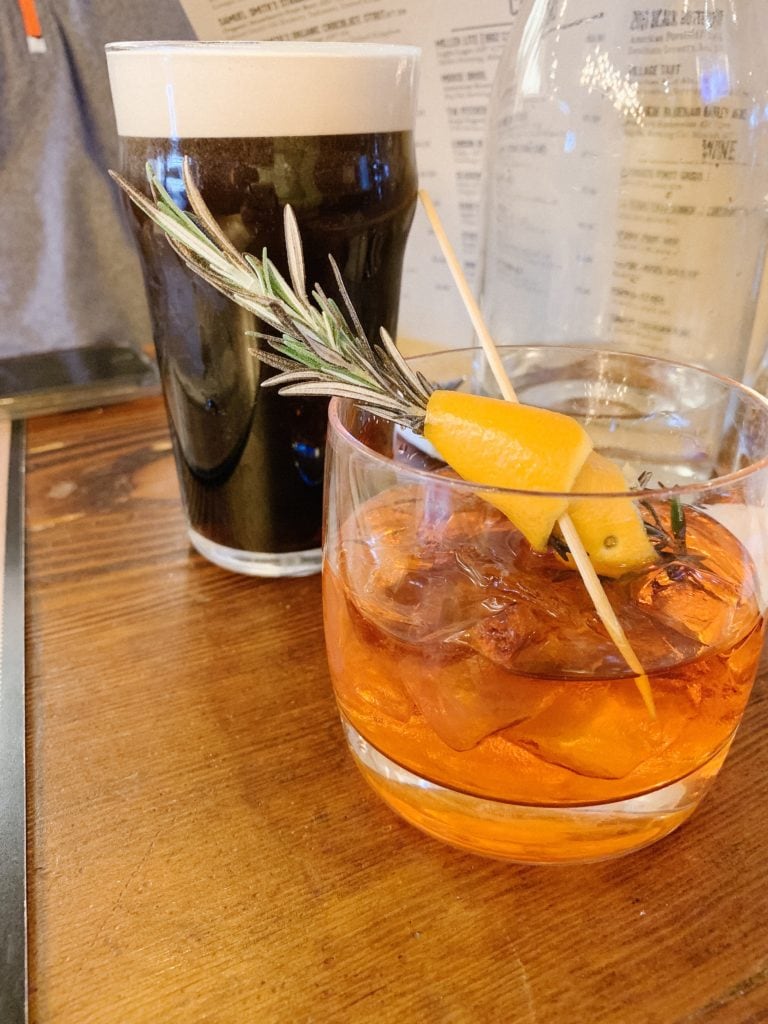 Kurtis didn't get home from his draft until late Sunday night so it was a pretty chill weekend for me otherwise!
Recent Buys & Sales
Guess what I just found back in stock again?! Our navy blue and white patio set we got last year. It basically sold out before summer even started last year, and I know some of you were super frustrated it never came back in stock. But it's back this year and we're so happy with it! I'm obsessed with the white frame and the navy cushions with white piping. We've only had it a year, but so far it's held up really well! The set includes a sofa, two chairs and a table and it's all super comfy. The price is pretty hard to beat for a quality set this large!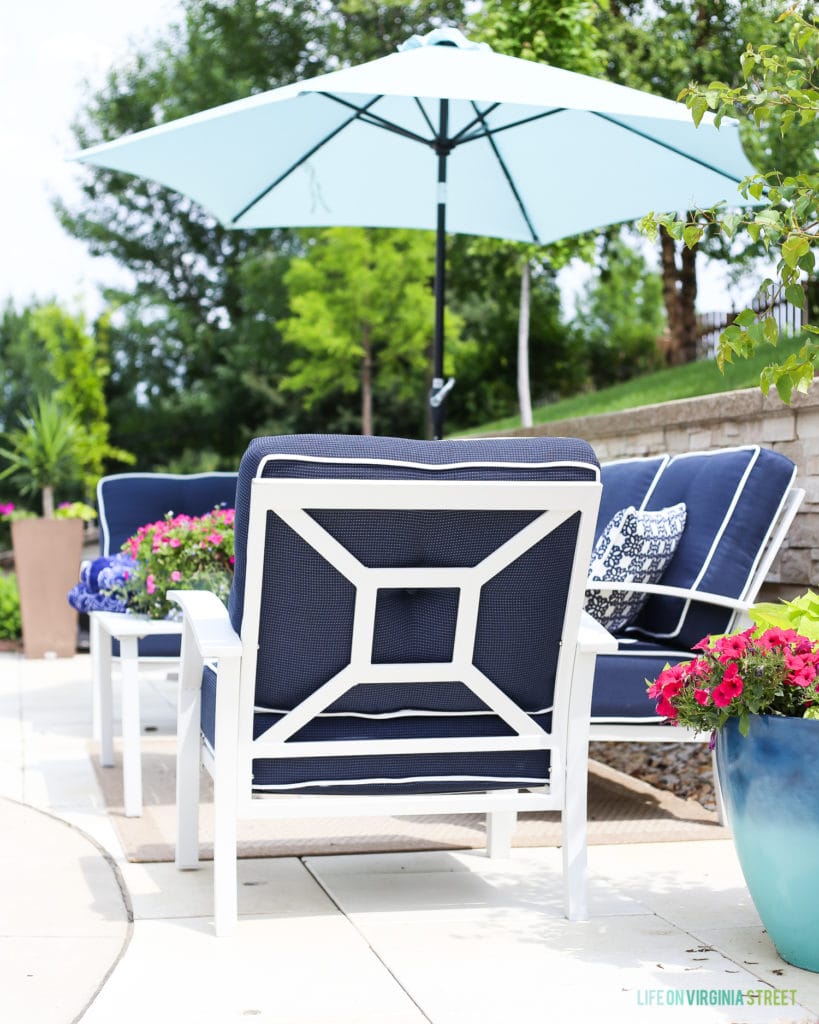 It worked perfectly last summer to create some much needed conversational space around the pool. The chaise lounge chairs weren't cutting it!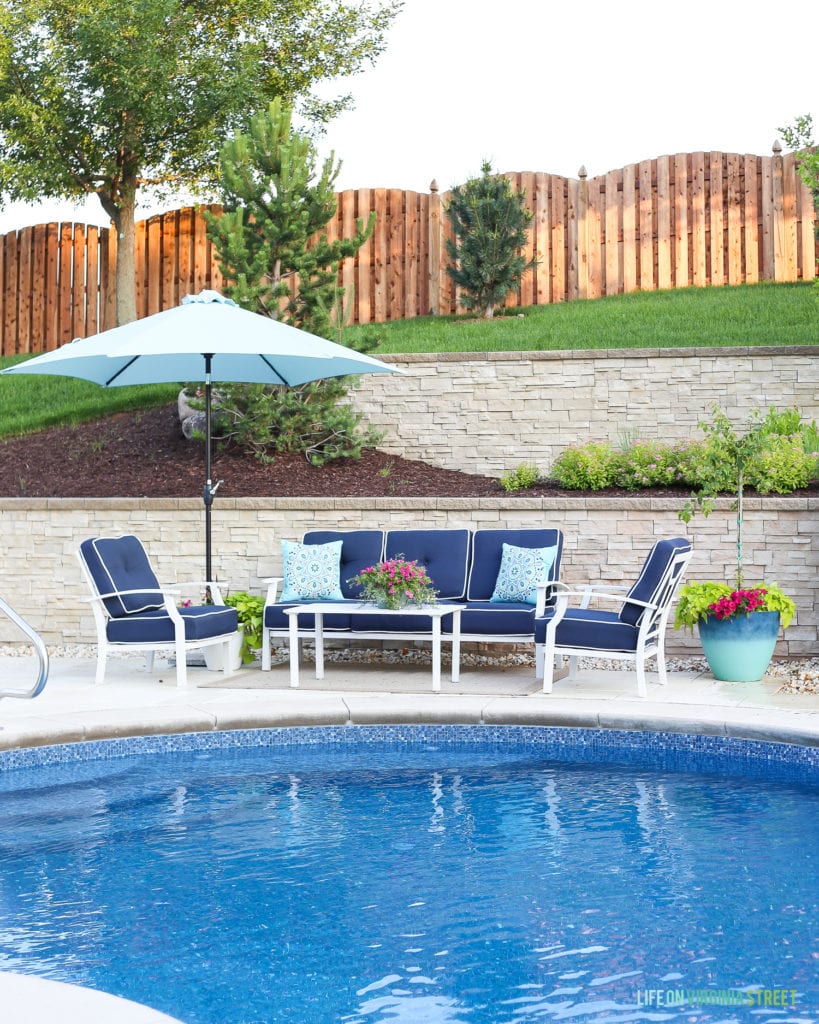 Following are some sales that have carried over from the weekend!
I hope you all have a wonderful week!
If you would like to follow along on more of my home decor, DIY, lifestyle, travel and other posts, I'd love to have you follow me on any of the following:
Pinterest | Instagram | Facebook | Twitter 
disclosure: some affiliate links used