Happy Monday! Anyone else super grateful it's the last week of February? We're ready to escape this winter and snow ASAP! Thankfully we're headed to the Bahamas later this week (woot woot!) for Kurtis' trip so we'll finally get a little reprieve from the Omaha weather!
This post contains affiliate links for your shopping convenience. Click here to read my full disclosure policy.
Home Projects & Around Town and For Fun
We have been completely slammed by snow this week. I took this photo early in the week when I thought we had a lot. But we actually got about a foot more of snow and a lot of drifting after this picture!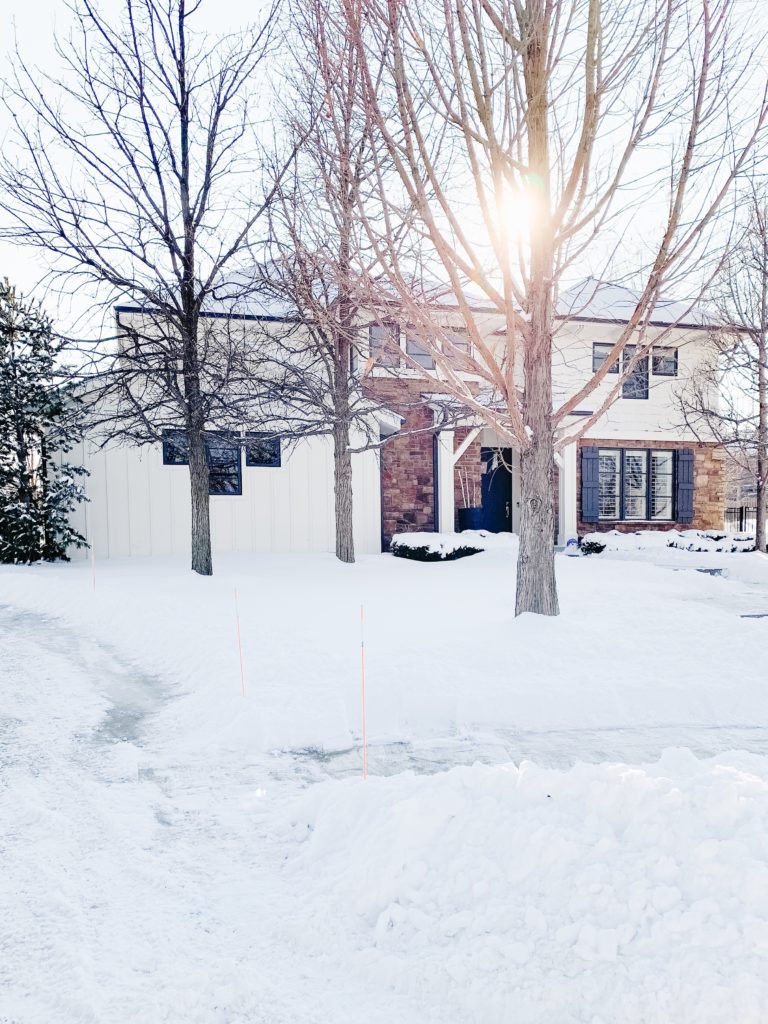 Friday night, one of our neighbors rented a party bus for us to do a small town beer tour. It was legit an old city bus that was rigged with party lights and sound systems. It was a total blast!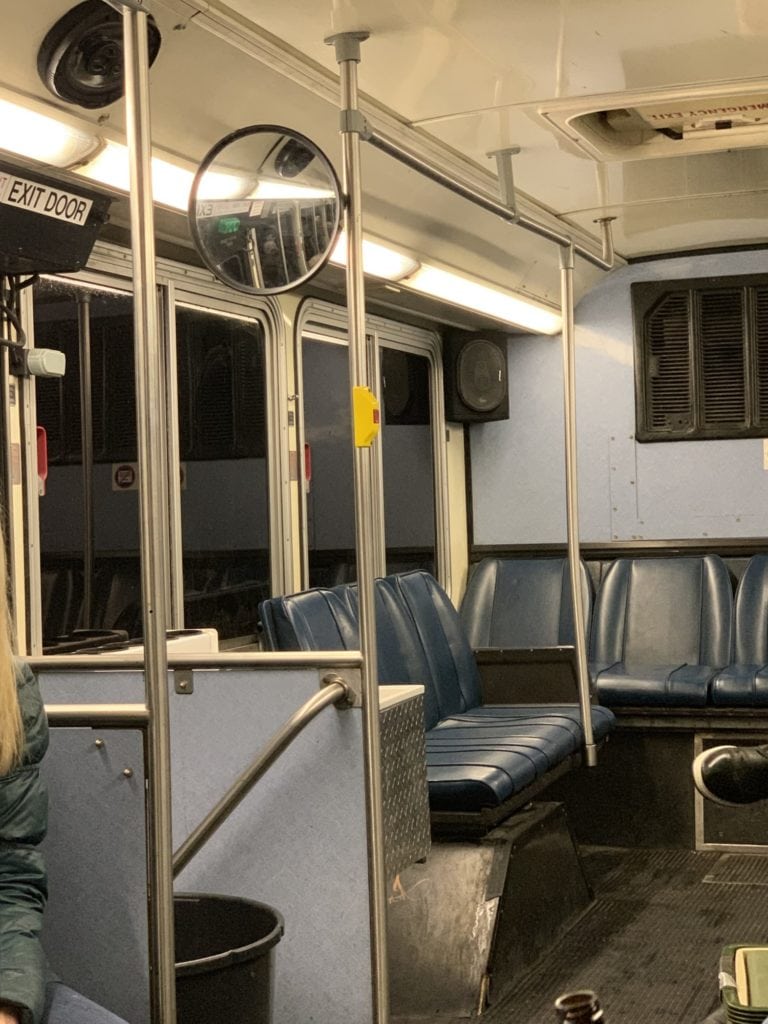 The weather took a turn for the worse with freezing rain, but we still made the most of it. We went to Yutan and Waterloo but only hit two bars because of the weather. It was great to see so many of our friends in the neighborhood after hibernating all winter long!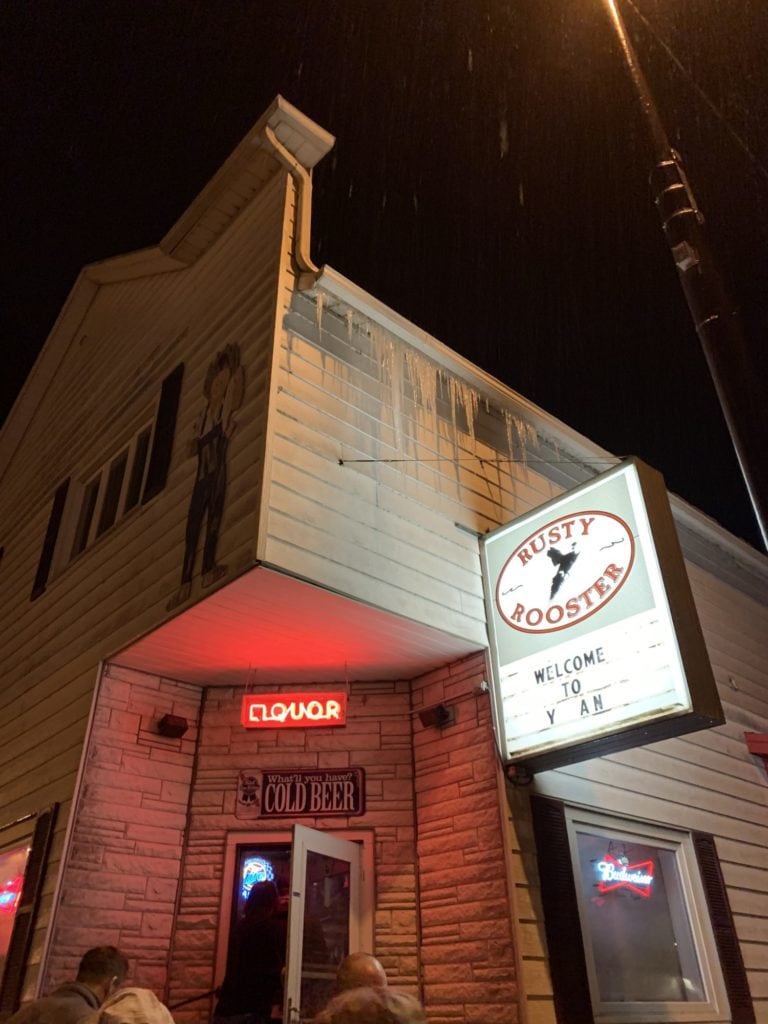 By the time we got home the rain had completely frozen to the streets. We tried walking up the street to our house (up at the top of the hill) and literally slid back down. So, we had to take the partial snow to get back up. It was pretty crazy!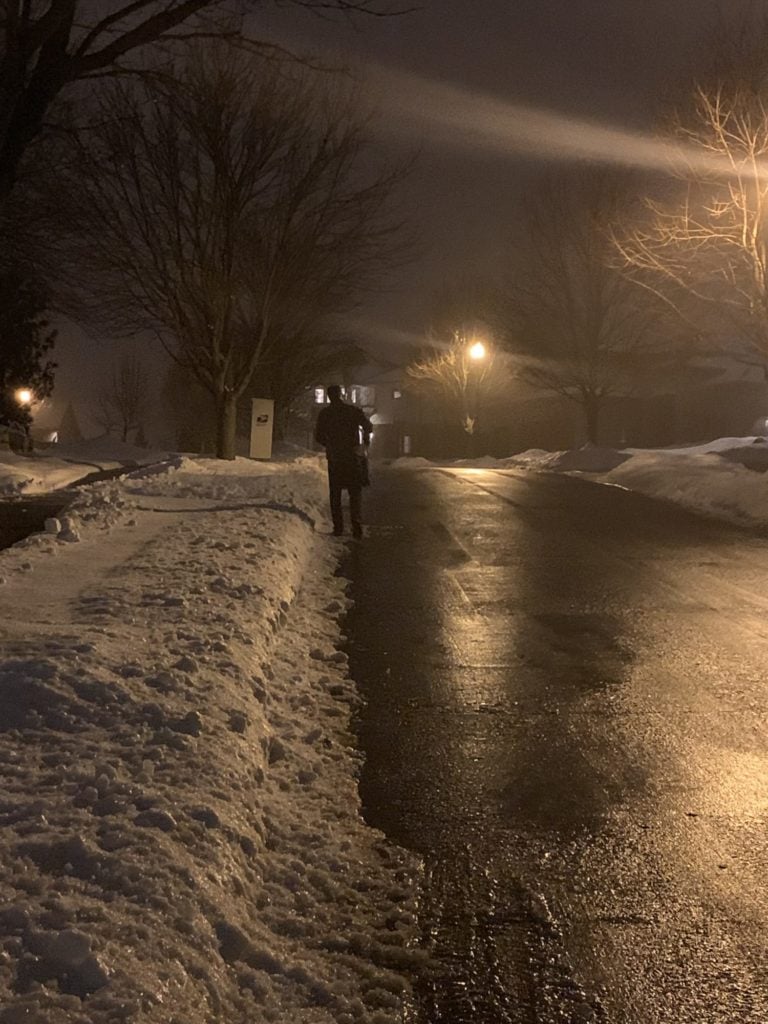 Saturday as the blizzard started, I tackled my craft room. Guys, it had gotten so bad with the holidays and season changes. I told you before it had become a literal dumping ground. So much of it was things I haven't used in years and never dealt with. I got to work and was pretty aggressive with my decision making skills on what to keep and what to let go of.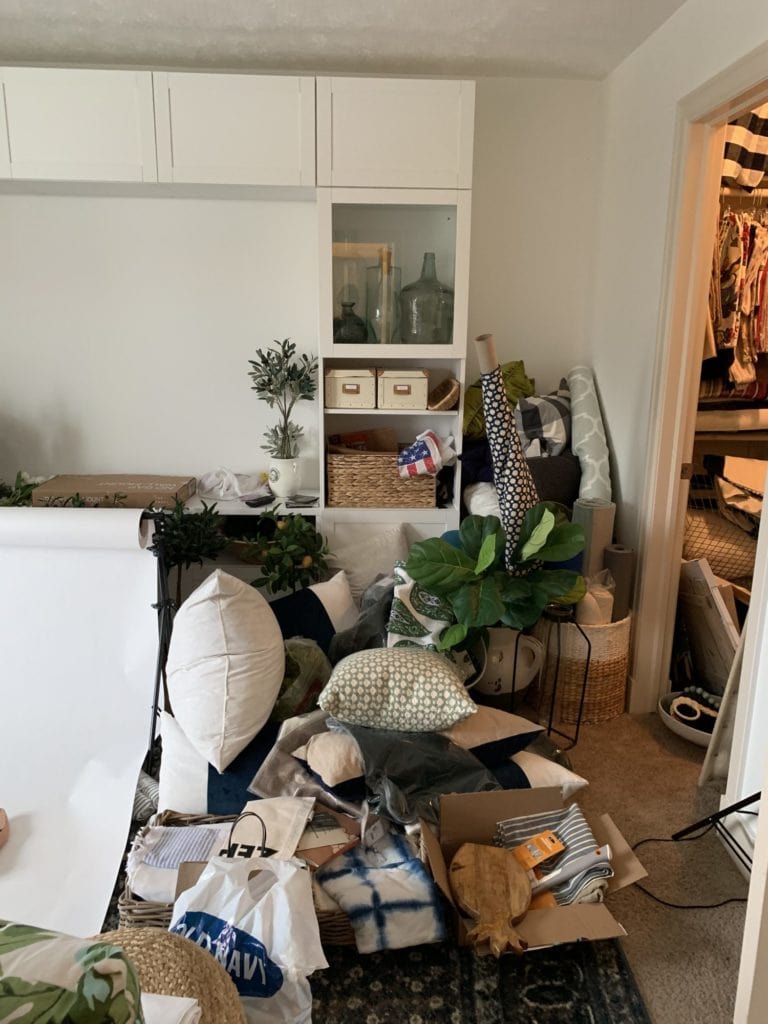 Needless to say, I was able to fully fill my car to take to Goodwill. Most of it was little decor pieces I had accumulated over the years and bought because it was cheap – not necessarily because I needed it. This is another reason I tried not to step foot into HomeGoods for so long. I always came home with "stuff". But it feels so good to have it all taken care of now!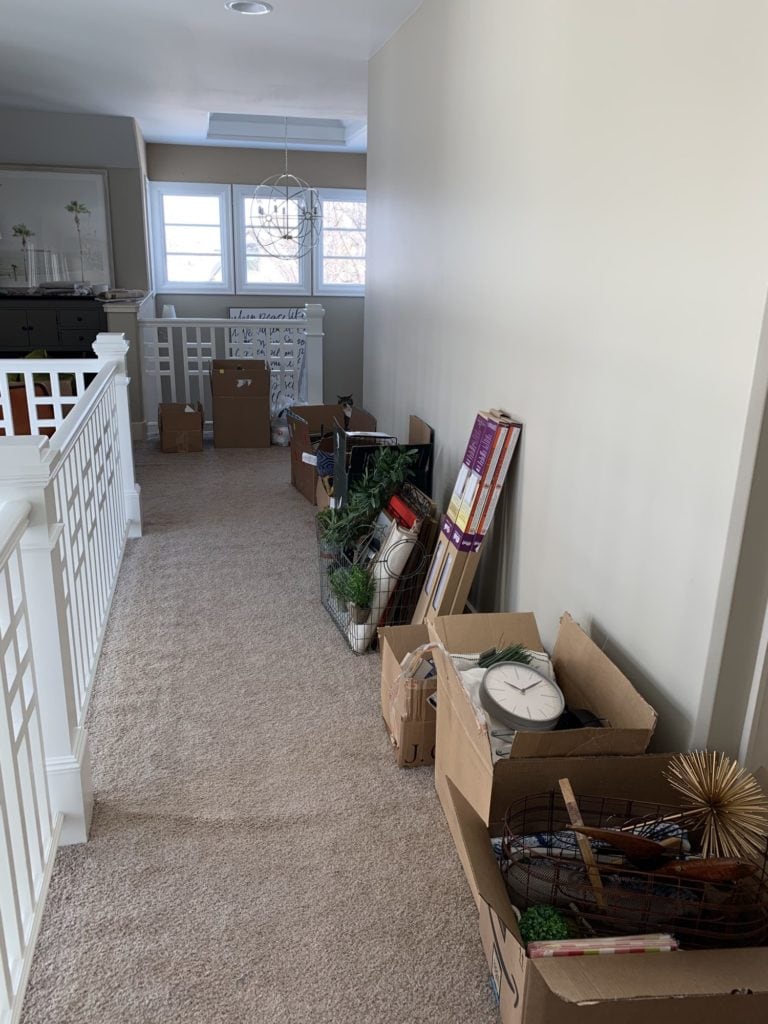 I also tackled more of the basement. It's kind of hard to see below but this is a before/after split screen. Yeah. Embarrassing. But it feels good to have it done.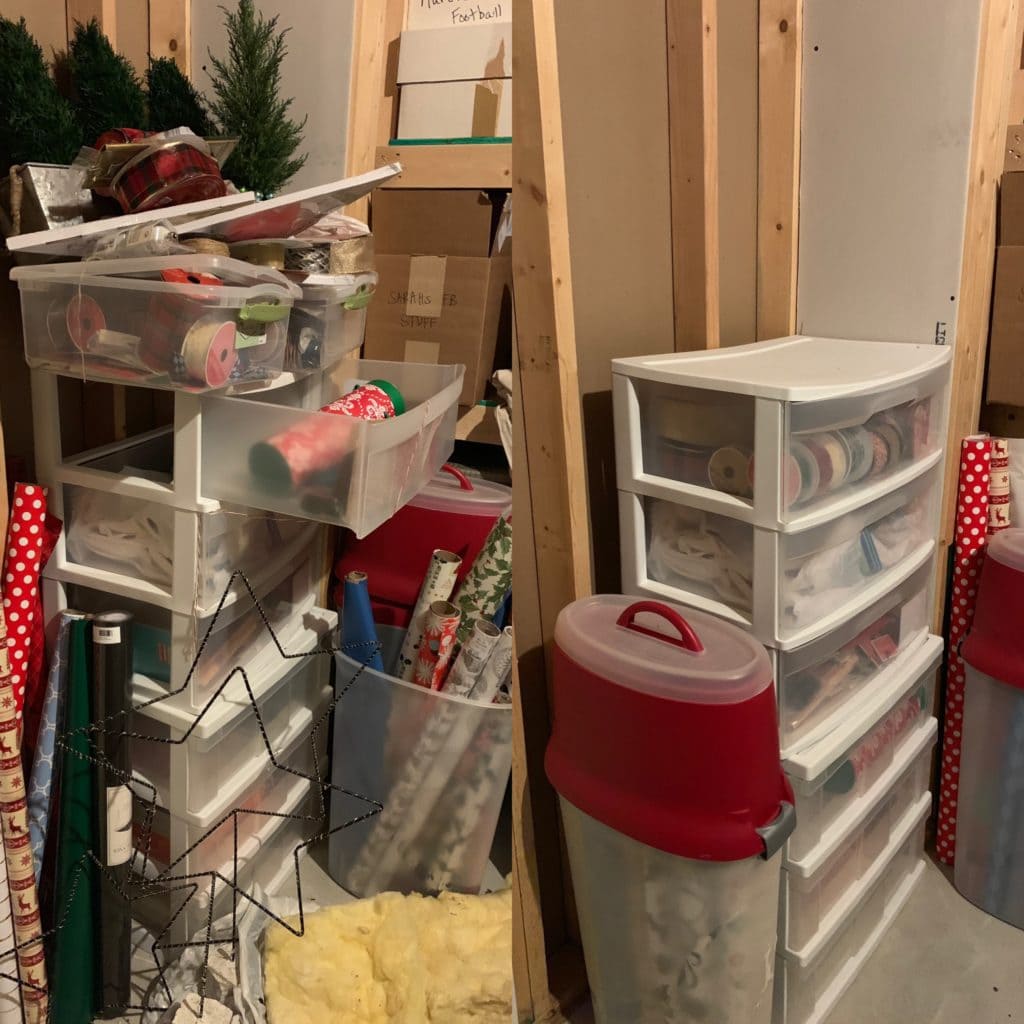 We woke up to crazy amounts of snow and drifting. But it sure looked pretty as long as you didn't have to leave your house 😉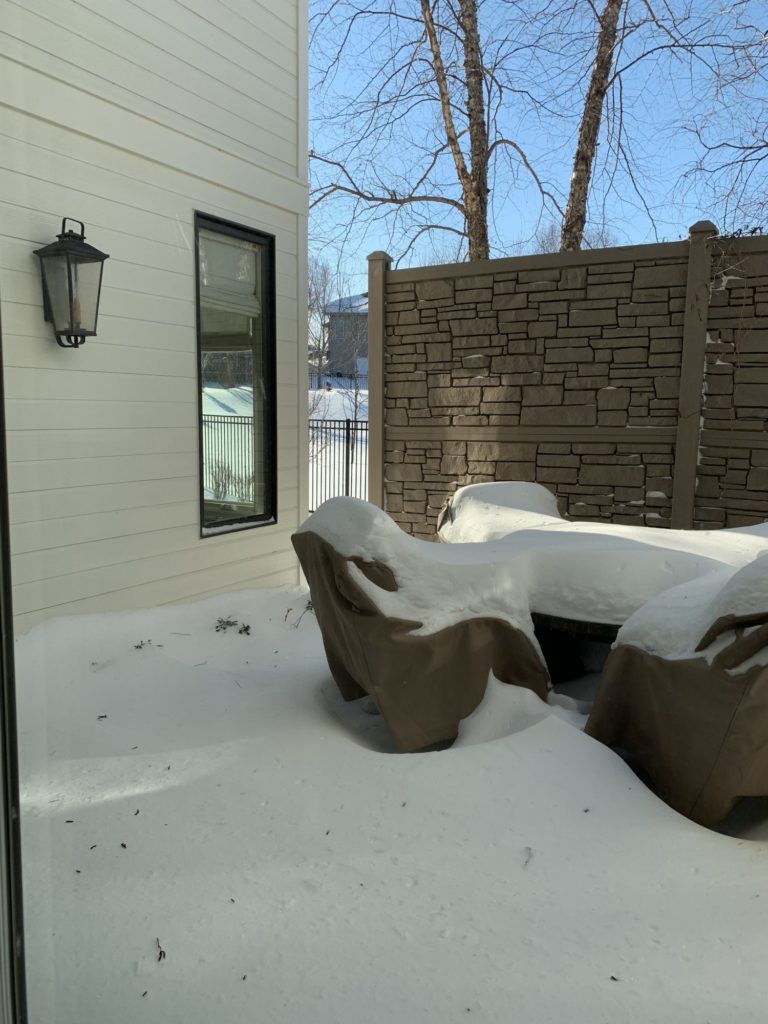 The view out our kitchen window where the snow from the driveway gets dumped.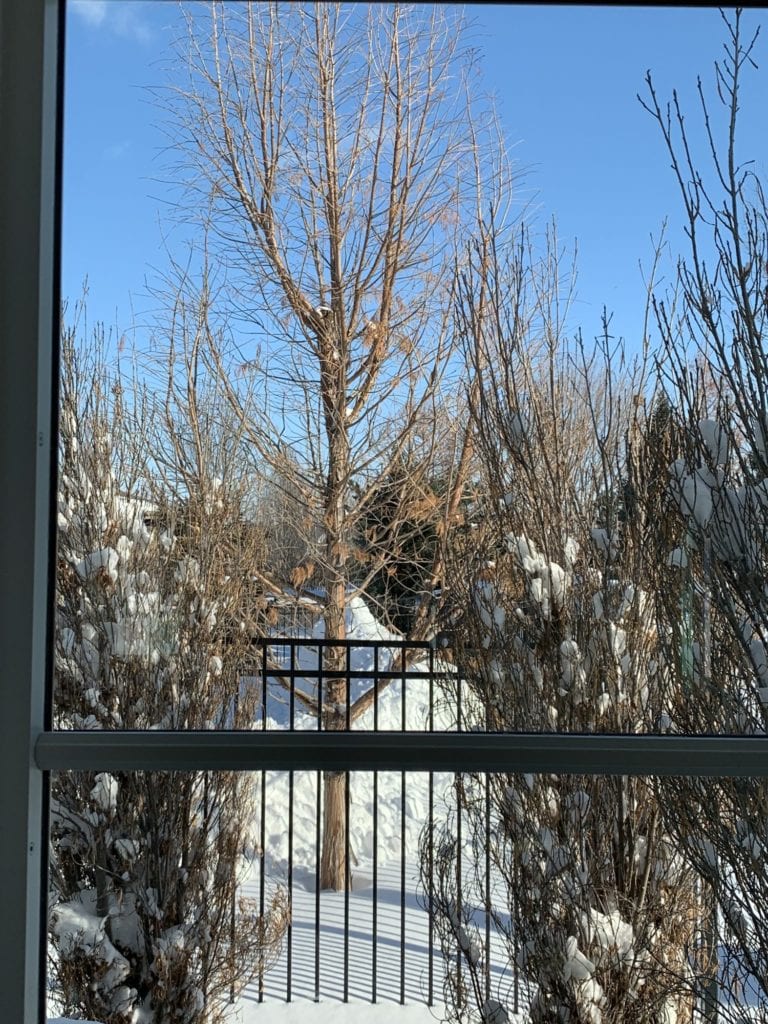 I decided to call our painter a week or two back to get a bid on finishing the walls in our entryway. I've done all the wall painting on the main floor and did this two story area shortly after we moved in. But at the time I vowed to never do it again (especially since it required Kurtis' "help" by holding the ladder the whole time). The bid was fair so he's actually starting today! I can't wait to finally have the hallway match the front entryway and living room areas! You can see below the white walls on the far left and far right, so he'll handle the middle and the upstairs areas that are all open in the stairwell etc. I'll share more soon!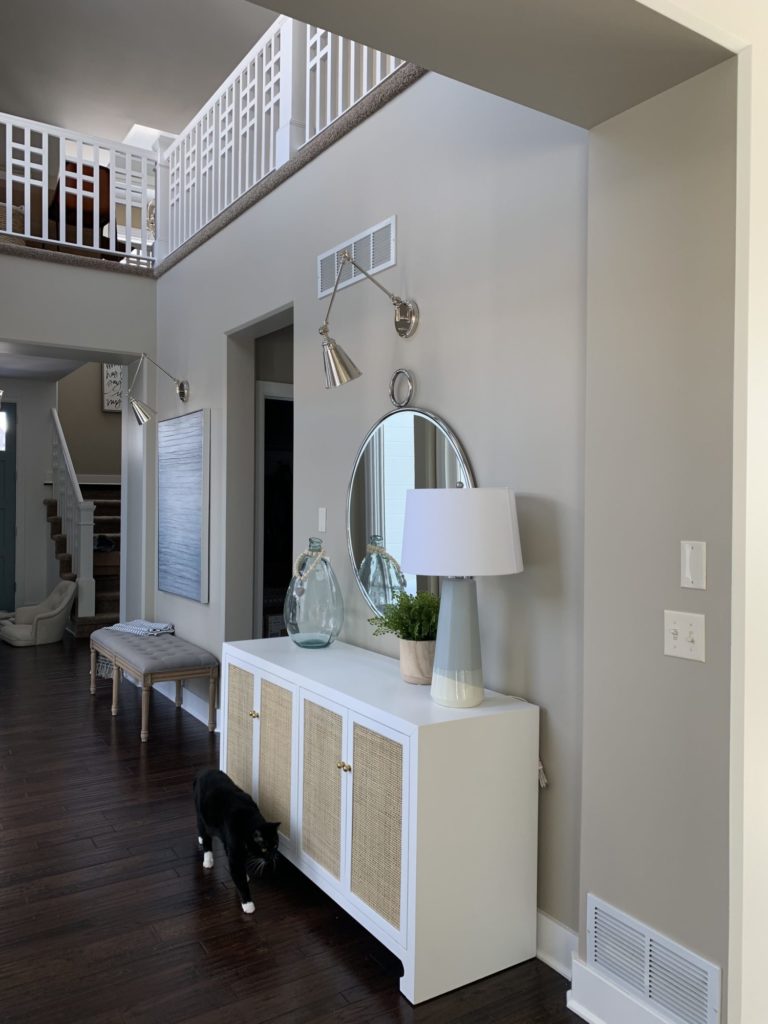 Table Lamp | Shade | Console Table | Faux Maidenhair Fern & Pot | Vase | Beads | Mirror (similar – mine is from HomeGoods) | Bench | Sconces
It was a super pretty sunrise this morning! You can see just how much snow is at the end of our driveway too!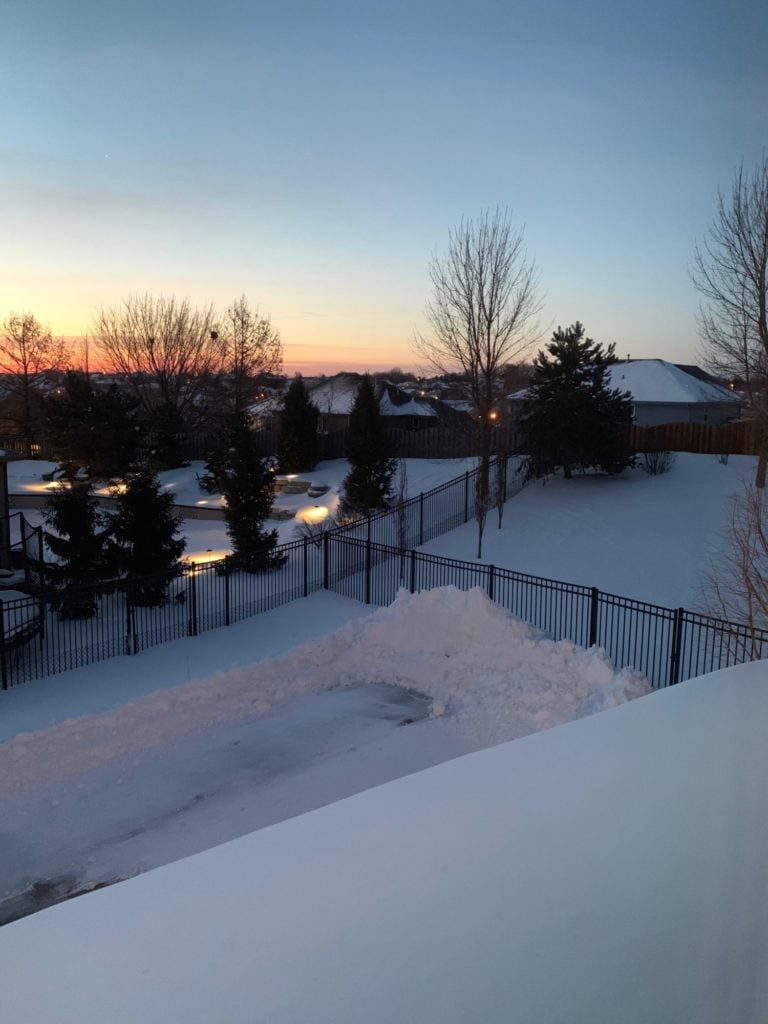 Today marks the start of my last week of Faster Way to Fat Loss! I've been loving the program so far. My coach (Jill Reikofski) is starting another round March 4th for those of you interested in joining us (more info here)! It's $199 for the six week program and you'd get to be in the same accountability Facebook group as me 🙂 I plan to join that round, as well, to keep on pushing through the program. I've been really happy with the results so far but won't be able to share them until I'm back from the Bahamas when this round ends. This is the first time in a long time I've been able to stick with working out and eating right. The workouts have been great and I've done them all from home with hand weights. I already feel so much stronger and I love it! And I love that they don't restrict food types – you just learn how to manage them. So I can still have carbs which is critical to me!
I'll be sharing more of our trip to Atlantis in the Bahamas later this week over on my Instagram if you want to follow along!
Recent Buys & Sales
I shared this cute tassel t-shirt dress on Instagram Stories last week. It's super affordable and is really comfy! Colors have sold out pretty quickly (I also got the apricot color). I think it's a tad bit too short for me (I'm 5'8″) but I'm likely keeping them both to use as bathing suit cover-ups this week. The tassels are too cute! And for sizing reference, it does run small (I'm in an XL instead of a regular L). And don't worry – I promptly applied some self-tanner to my legs after seeing this picture 😉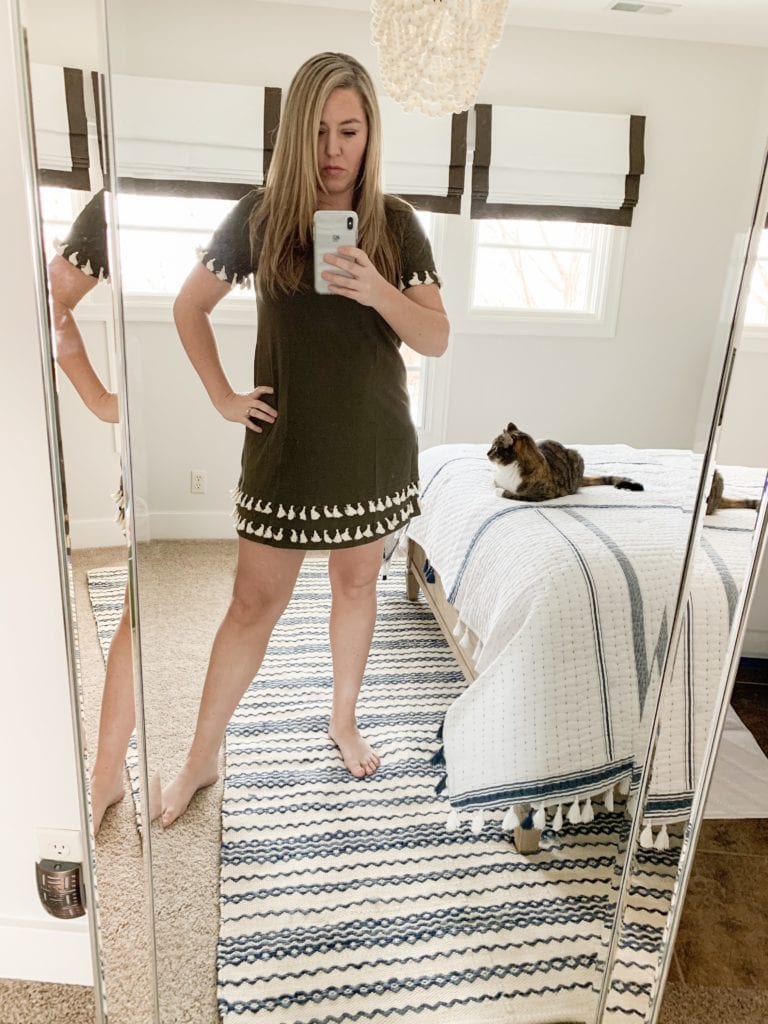 I shared these cute summer outfit ideas on Instagram last night. The Swiss dot tops (all linked below) are so cute on and are currently an extra 35% off at checkout! And I've been loving this plumping lip gloss lately. The colors are pretty and super moisturizing. Plus the subtle tingling of the plumper is kind of fun too!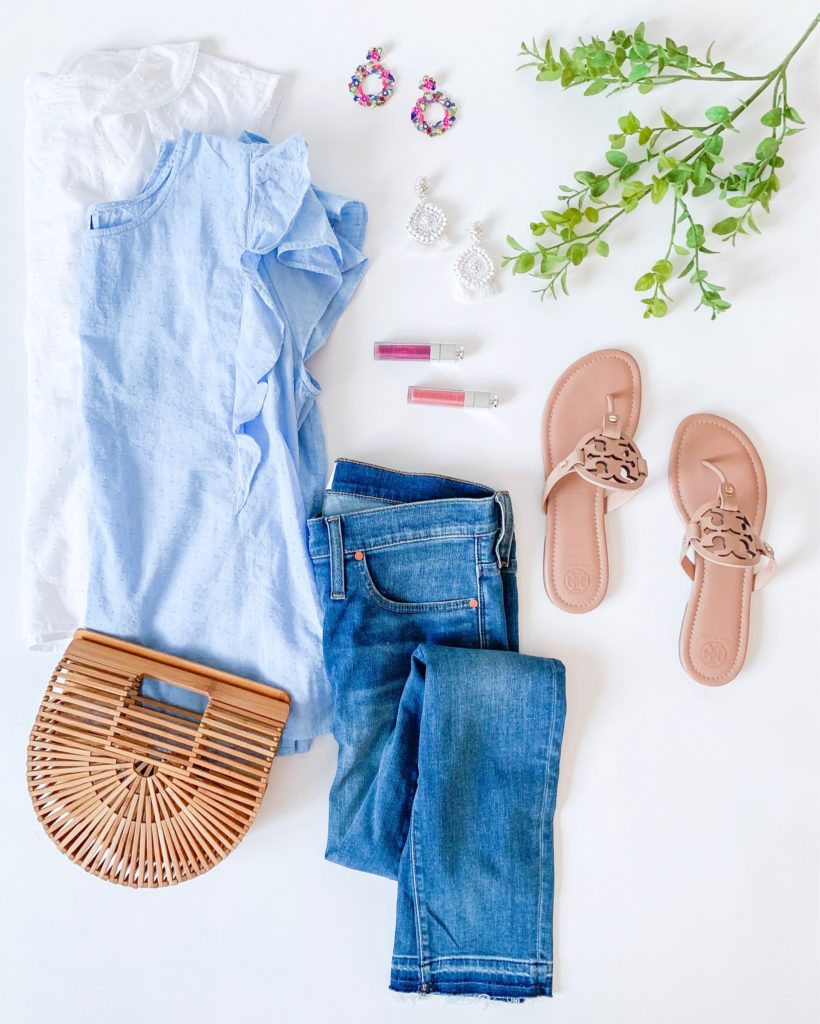 White Swiss Dot Top | Blue Swiss Dot Top | Jeans (similar) | Mini Ark Bag | Colorful Earrings | White Earrings | Plumping Lip Gloss (in Berry and Rosewood) | Sandals
The sales weren't great this weekend, so I didn't share a sale posts. Following are the few worth mentioning today:
I hope you all have a great week!
If you would like to follow along on more of my home decor, DIY, lifestyle, travel and other posts, I'd love to have you follow me on any of the following:
Pinterest | Instagram | Facebook | Twitter 
disclosure: some affiliate links used