It's been awhile since I've shared some looks for less lighting options (one of my favorites to search for). Today I'm sharing more than 20 stylish and affordable beaded chandelier options I came across recently when I was on the hunt for one in our guest bedroom.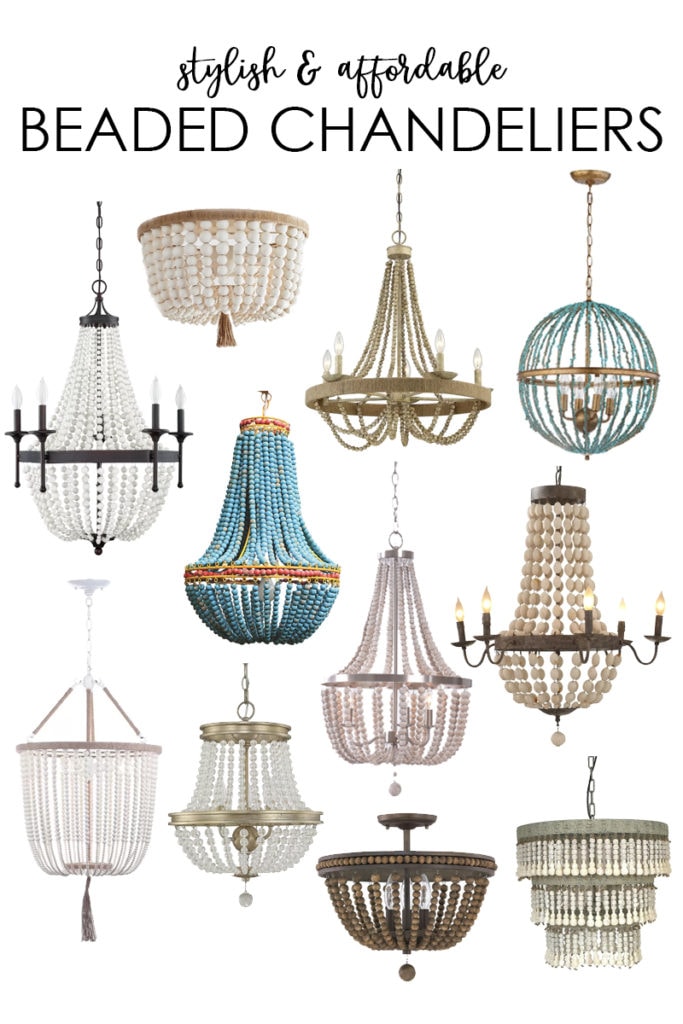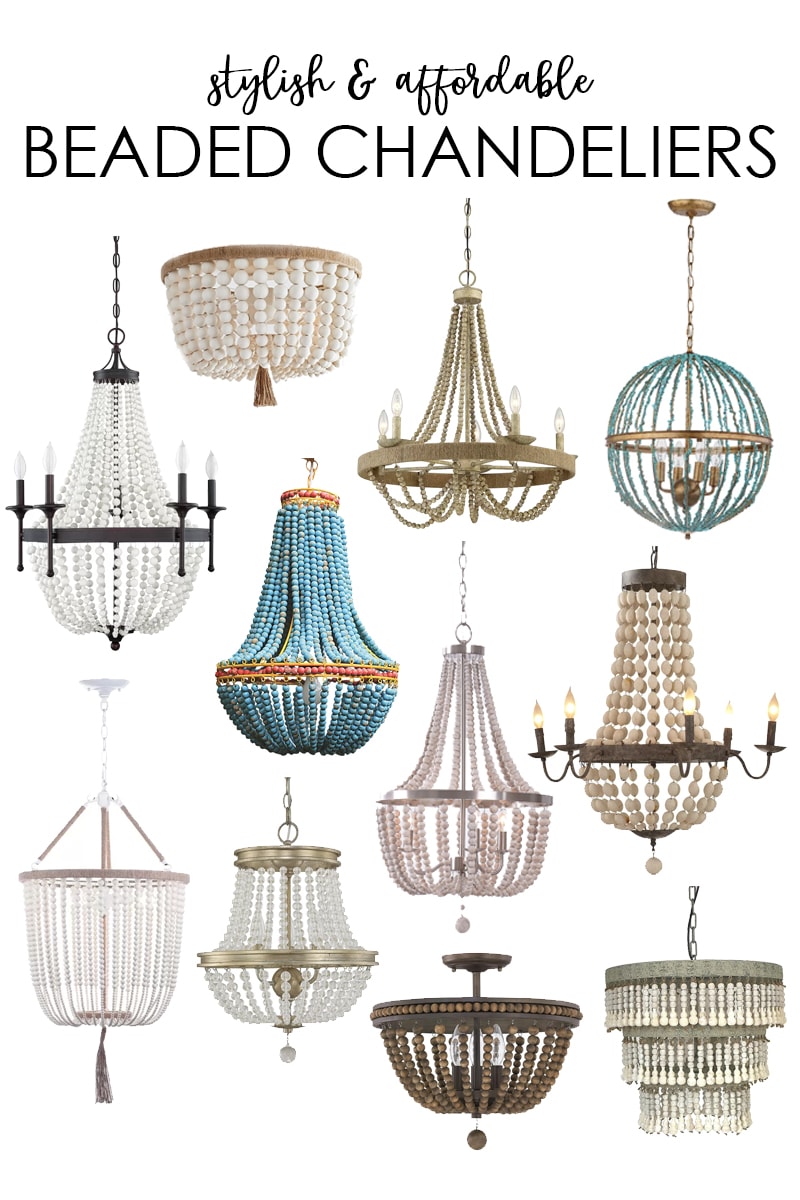 This post contains affiliate links for your shopping convenience. Click here to read my full disclosure policy.
In my search for the perfect beaded chandelier, I quickly realized just how expensive this look can be! I spent a month or two searching high and low and found some really beautiful options that are much more affordable than the pricier designer versions. We ultimately ended up buying this beaded chandelier and I'm really happy with how it turned out for the price! Our ceilings are only 8′ high upstairs, but the longer chandelier still worked for us since it was hung over a bed. I did have to trim the tassel a bit, but that was easily done with a pair of scissors!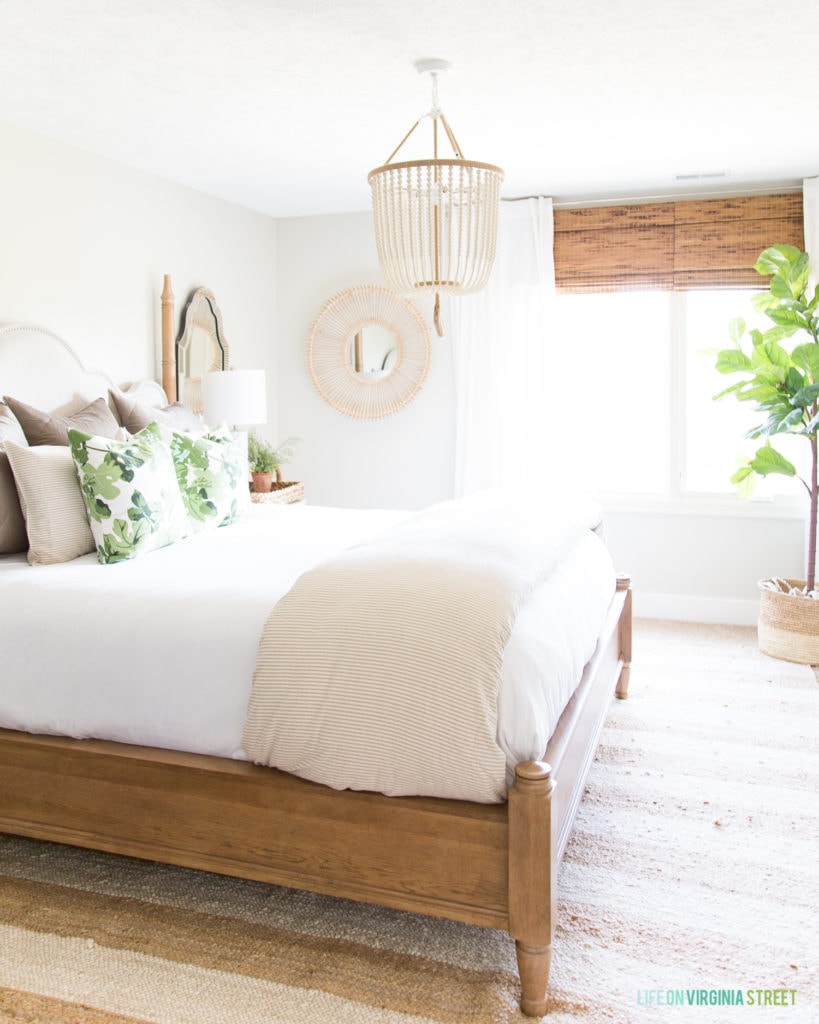 Following are my top contenders and overall picks for affordable beaded chandeliers. I also threw some semi-flush mount options into the mix as well. I tried to keep them all under $300, but many are actually under $200! If you're interested in a particular light, simply click on the image (you may have to double-tap on mobile) to learn more about each of the items selected.

Feel free to comment with any lights you're on the lookout for at a lower price and I can keep my eyes open. I love searching for looks for less, especially when it comes to lighting! I hope you enjoyed these beaded chandelier finds!