I hope you all had a great weekend! We're in full-blown fall mode around here, and it borderline already feels like late fall rather than early fall!
This post contains affiliate links for your shopping convenience. Click here to read my full disclosure policy.
Home Updates & Projects
I had a bunch of projects to wrap up last week because of some upcoming travel I have. I head to San Francisco next week for a blog meeting, then fly directly to Salt Lake City for a family wedding. I'm home for a few days and then I'm flying to Atlanta for four days to pow wow with two of my blogging besties! So, long story short, I've been trying to wrap up some posts for the time that I'm gone. Which means I'm being proactive for once in my life 😉
I shot some photos for a fun project which required a ladder. I don't know what it is about cats and ladders, but seriously! I was upstairs for five minutes putting some clothes in the dryer, and Henley had already taken over.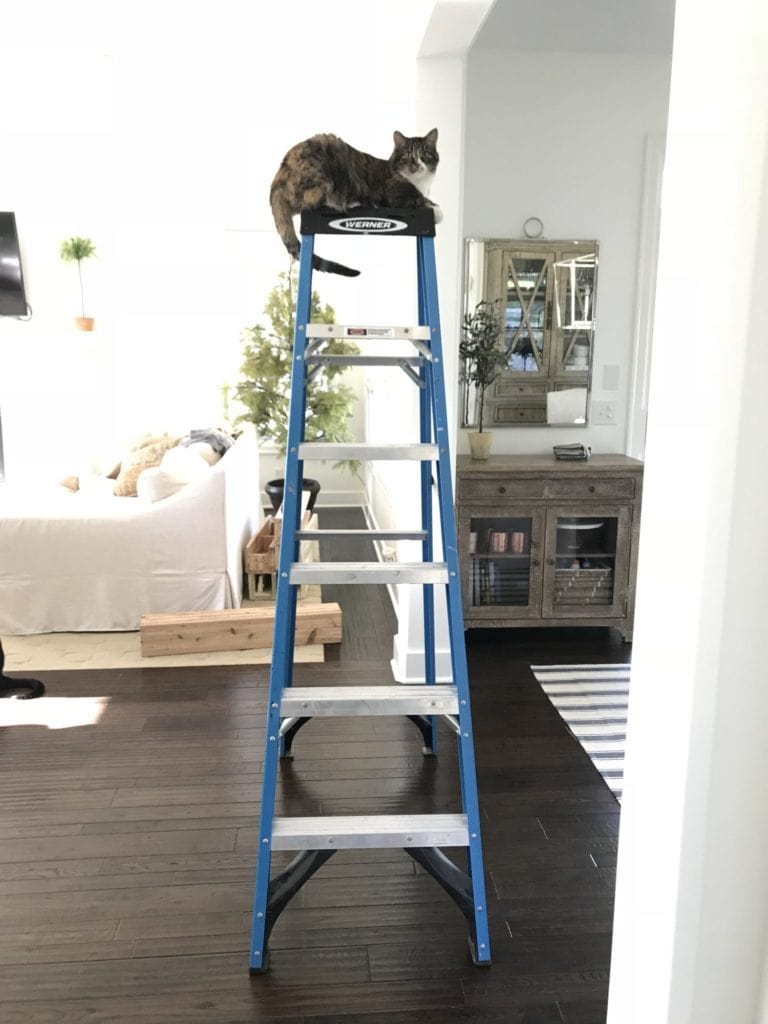 I worked in the yard a bit too doing a little more fall clean up. My limelight hydrangeas have moved to full-blown pink tones, which I wouldn't normally love. But, in the fall, they look gorgeous! We have to have our pool closed and winterized this week so it's definitely going to be sad waking up to views of a brown tarp, rather than the blue water.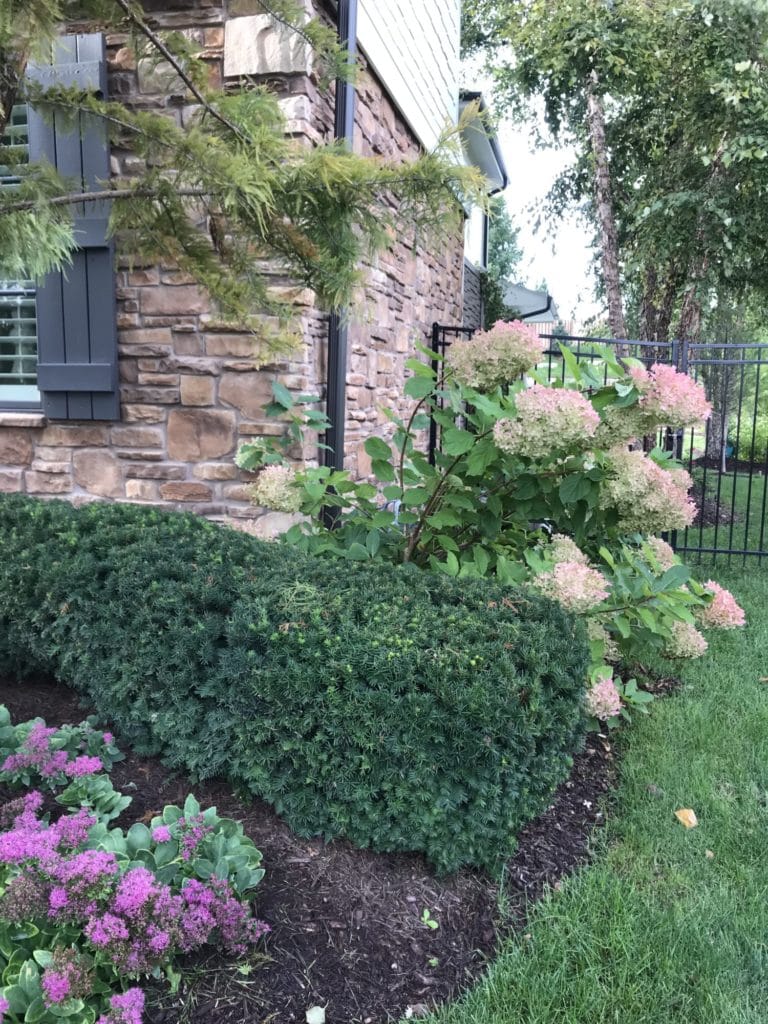 Thursday I remembered that my insurance license expired on Sunday. And I had done absolutely nothing at that point to renew it. I had to take 24 hours of CE credit, get my fee and renewal paperwork in to the state, and have my exam proctored and completed by Sunday. Needless to say, I spent a lot of time reading and studying at my computer for the rest of the week/weekend. I borderline thought about letting it lapse at that point, but I still have a handful of clients to service and I didn't want to lose my designations that took me several years to achieve. So, I put in the work and thankfully passed just in time. Fortunately, I only have to do this every two years!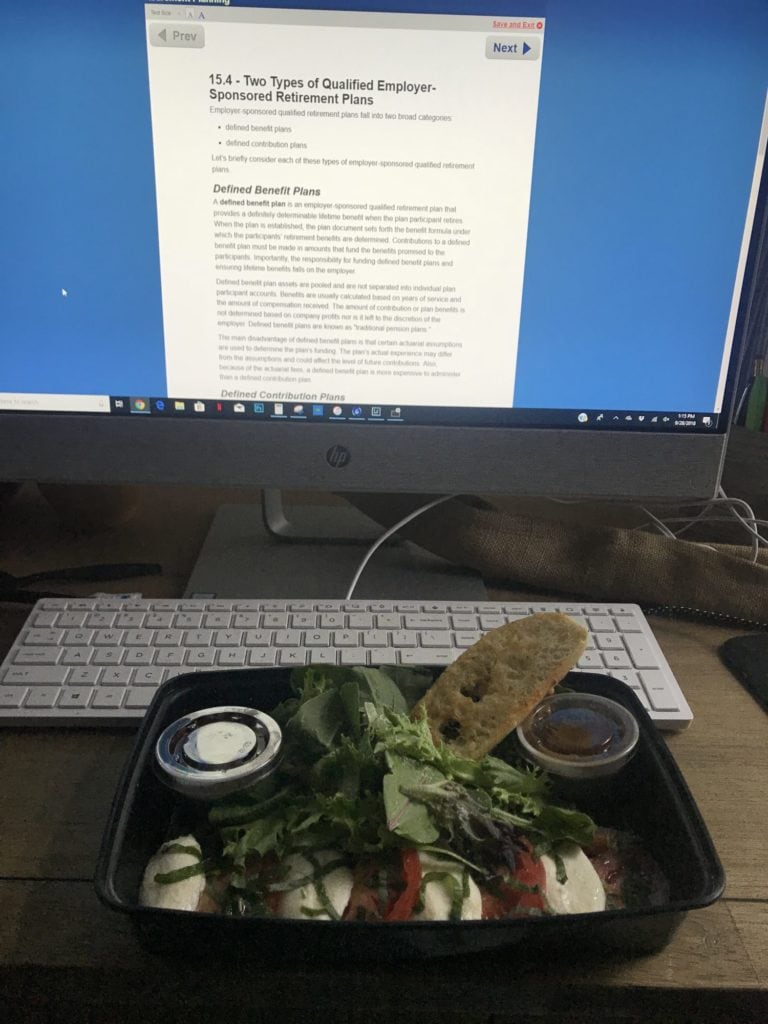 And a big thank you to the Omaha World Herald for naming me on of Nebraska's most followed Instagrammers! They also interviewed me for the article if you want to check it out.  If you don't already follow me on Instagram, you can here.
Around Town & For Fun
The temps have really started to drop. There were several overnight lows in the 40's and several days where the temps didn't get higher than the 50's. And even though our cats are indoor cats, they can sense the change in temps. It's always so cute to look down and see them cuddling together!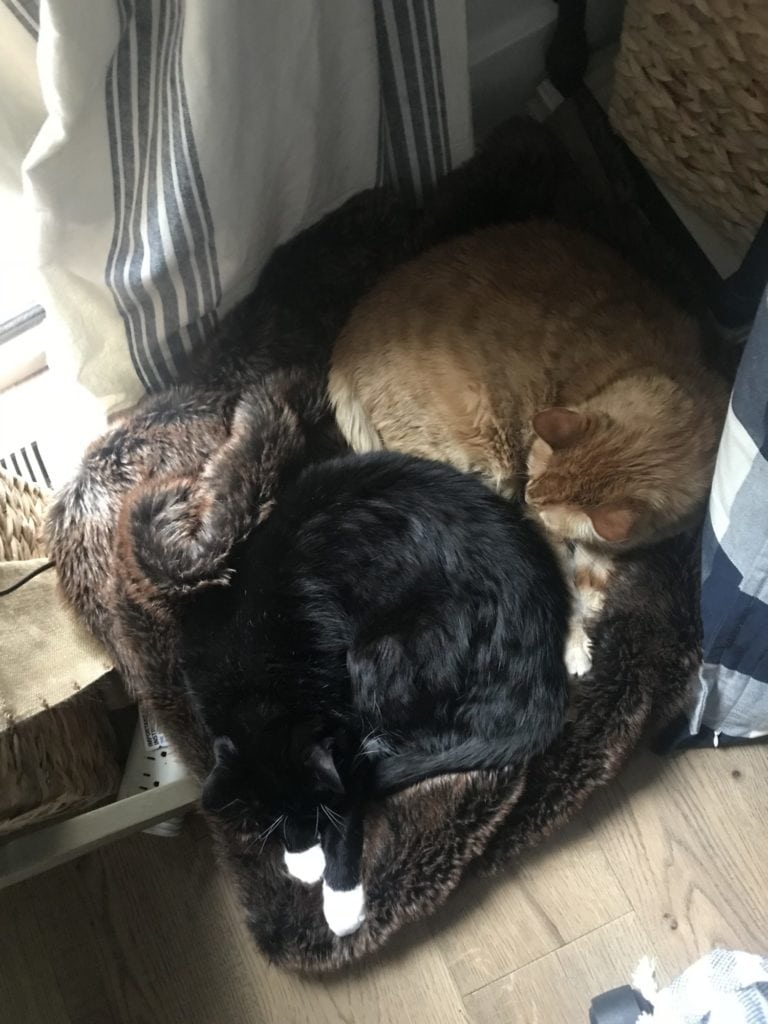 I made this favorite cold-weather dinner on Friday night. I shared the process on Instagram Stories and had several people ask for the recipe there to save. So I typed it out quickly on my iPhone and thought I'd share it here as well. I got a few questions about the rice. You do not need to cook it ahead of time. Just make sure it's mixed in well with the milk/soup mixture and it cooks perfectly!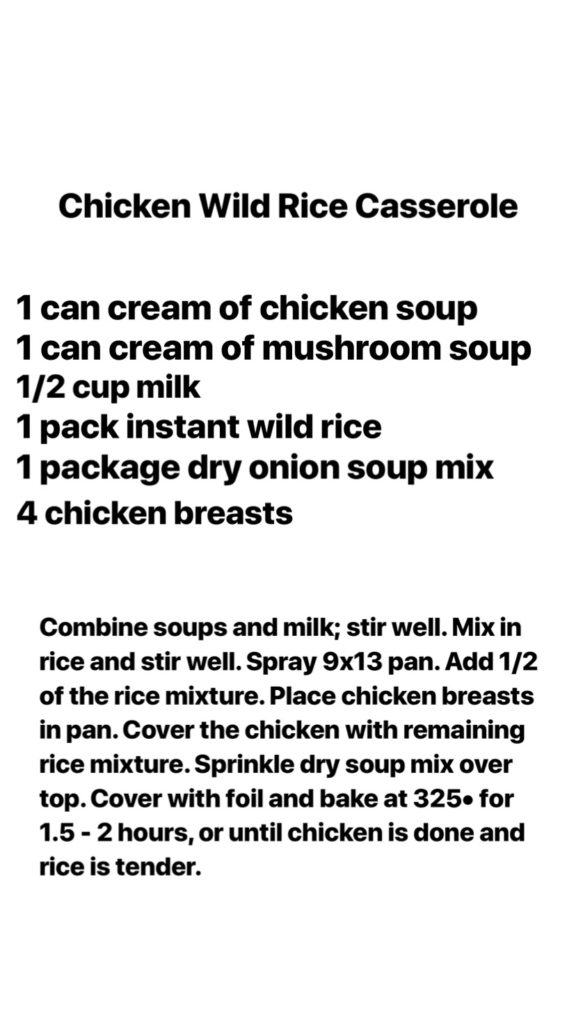 After dinner we were watching Ozark and heard Hawkeye crying weirdly (yes, we know all four of their cries). I finally turned around and saw this. He had jumped up on top of the range hood and was walking around. But then it was like he couldn't figure out how to get down so he was starting to panic. Just another day at the circus around here!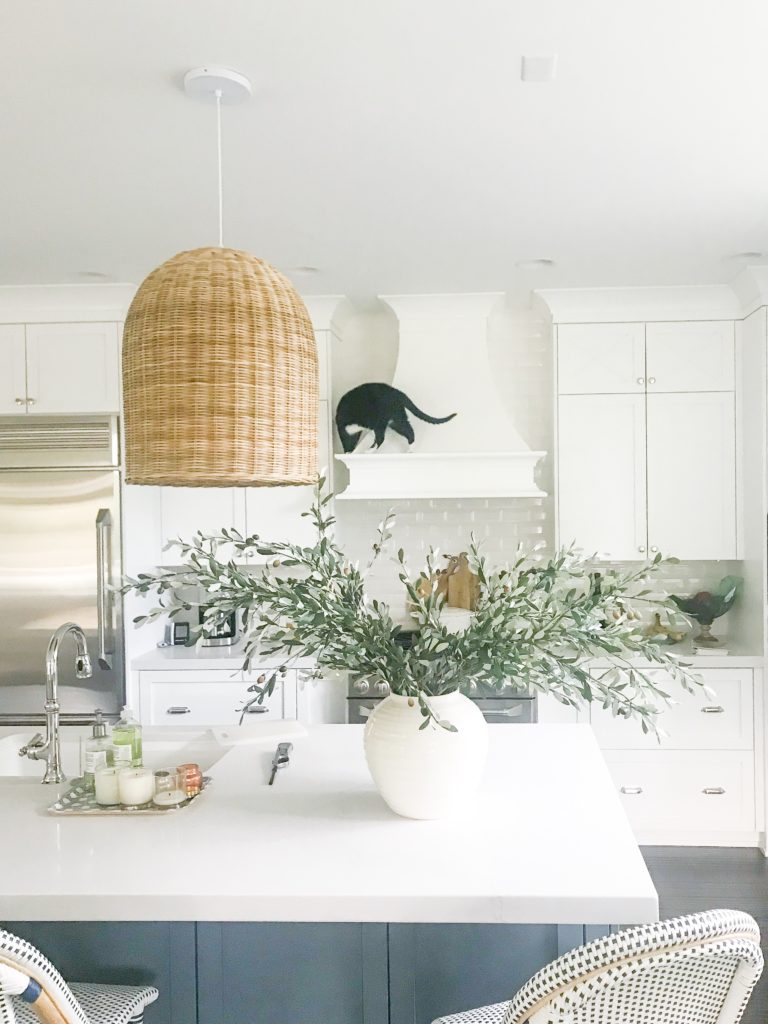 Saturday morning, we had a showing at our rental house. Once it was wrapped up, Kurtis asked me to head downtown with him to "decorate" his office. If you remember from last week, his office got paint and new carpet last week so he needed to get things back up on the walls. I actually forgot to take a picture once we were done, but as I'm sure you can imagine the decorating was more like hanging random things on this walls (things I forgot he ever even owned) and setting up pictures that were at least a decade old. I may have to be on the lookout for some new things 😉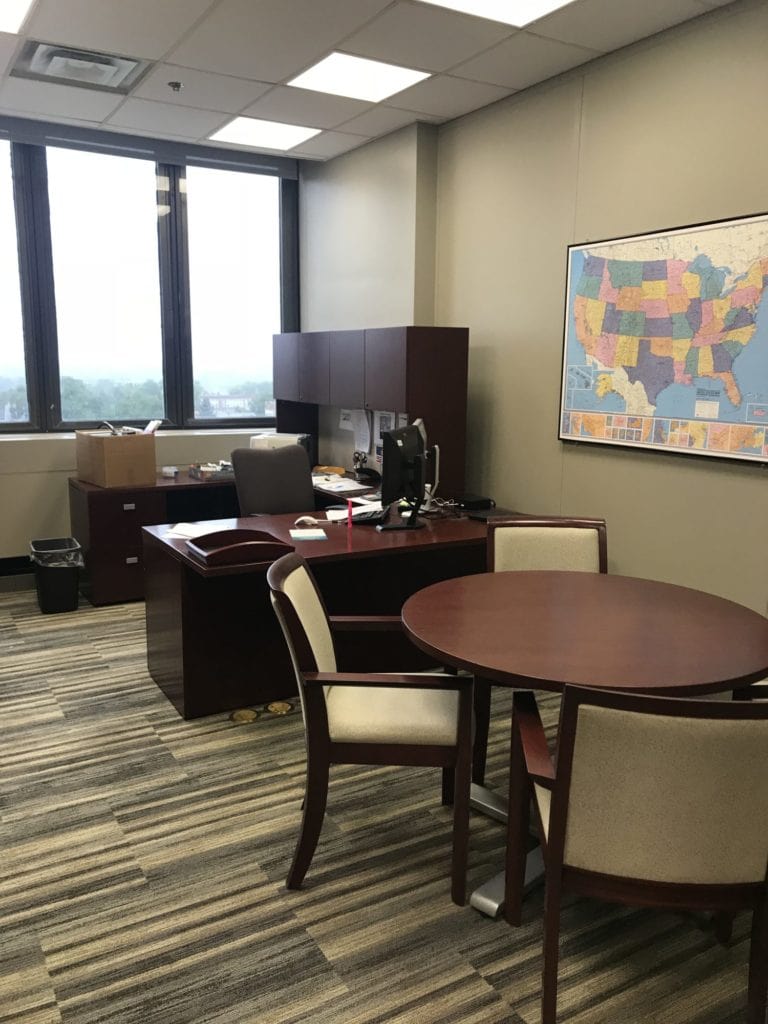 Afterwards, we decided to head to Scriptown since we were already downtown. The weather outside was cold, misty, and gross which is usually when we always end up at Scriptown! We also had pizza delivered to us from Noli's (so good) while watching football.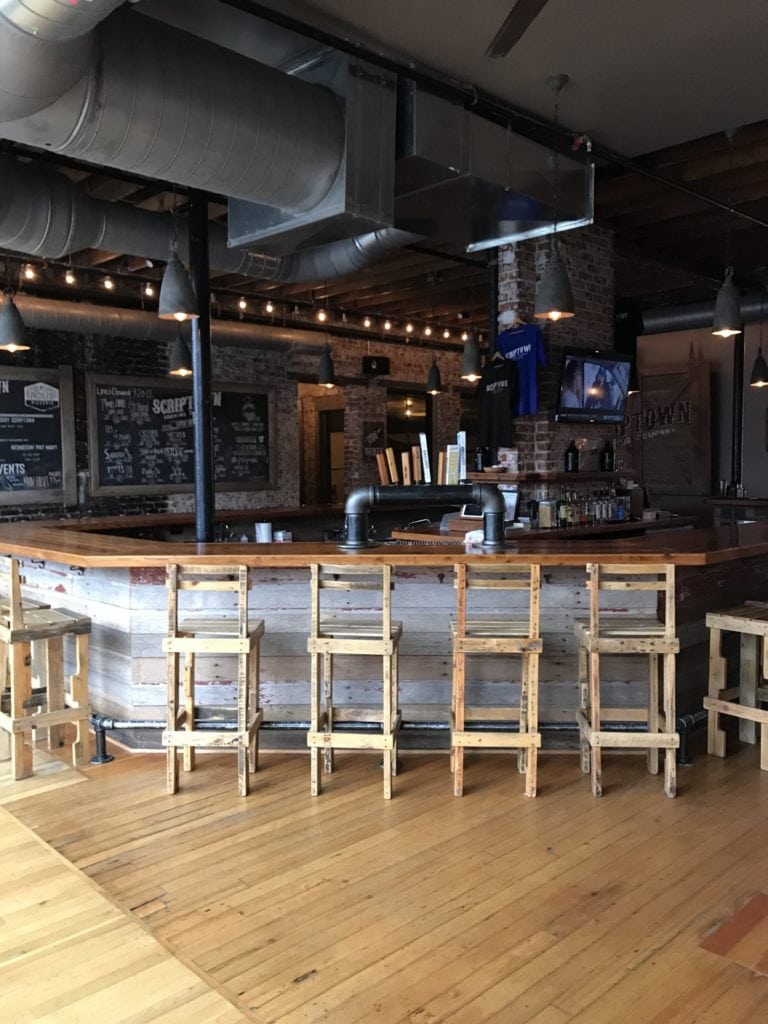 Saturday night we had dinner at Kurtis' sister's house. His parents were on their way pack from a ten day road trip around Colorado and ended their trip in Omaha so we all met for dinner. I've said it before, but my sister-in-law is an amazing cook and made her famous deviled eggs for us as well as her huge cream puffs that we're obsessed with!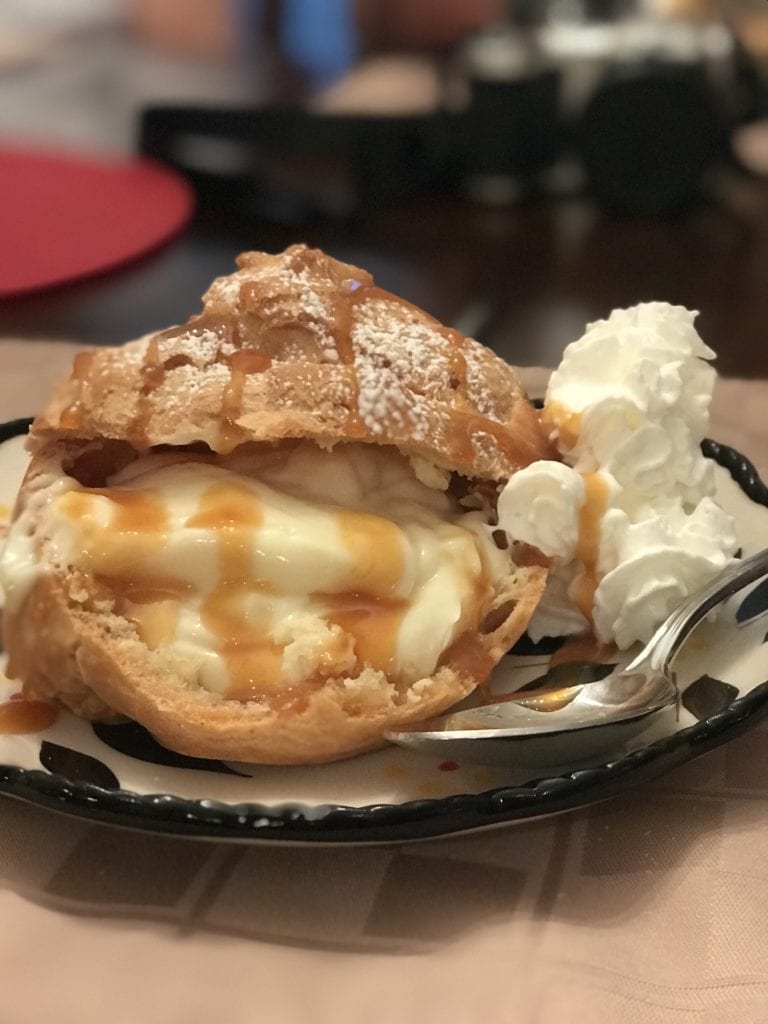 Sunday around lunch time, we headed to Jill and Nick's for our last meal in their current home! They move on Friday so we had to celebrate. Zoe is at the most darling age now, where she seems to recognize us and lights up and smiles so much now! Since most of their stuff is packed away (but it's still easier to eat at their house because of Zoe's stuff), we had food delivered from Bravo.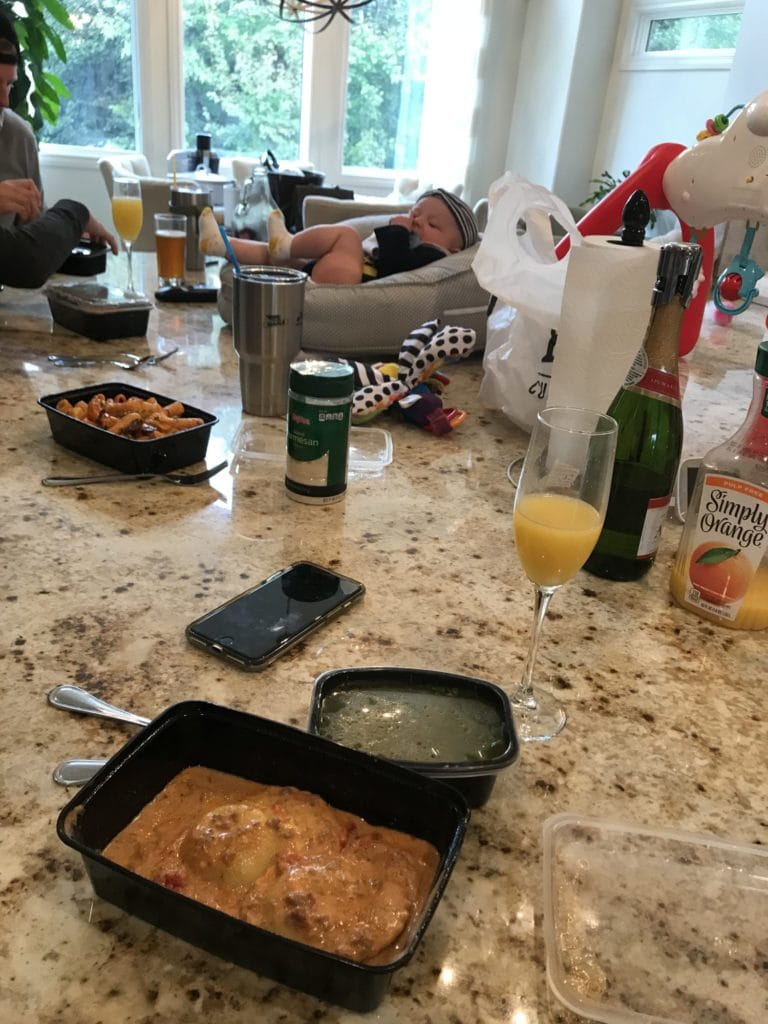 Jill had this rug that was fairly new that will no longer fit in their house (it's the 'blue' version). I have intentions of working on our master bedroom soon and know I want a rug in there to cover up our ugly, buckling carpet. So, I took it offer hands and already love the new look! It looks a lot lighter than in does in photos here (I blame the phone and the consistent dark and dreary weather around here). I'll try and get a better pic of it soon with it in place!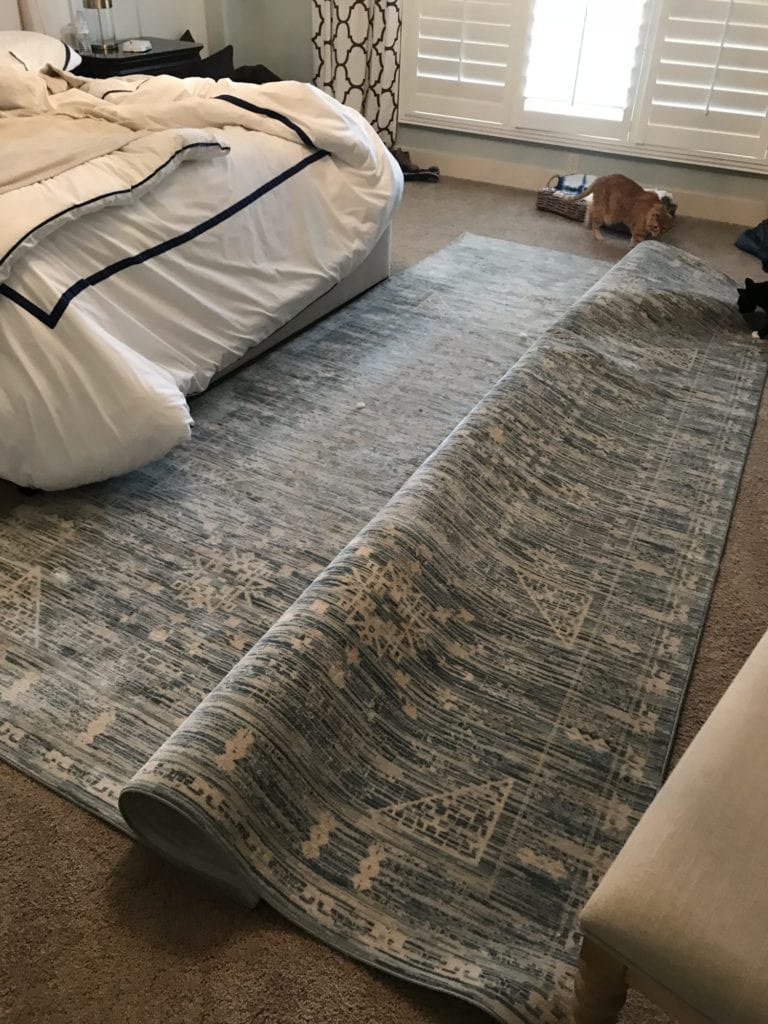 Sunday I also spent some time going through my closet to find donations. I try to do this in the spring and fall and it always feel so good to do a purge! Our closet is not overly big (we both use this space) so not only do I love donating, but it's also necessary to keep it manageable. I got a lot more done than shown below, but my goal is to keep working on it this week. I also need to fix our hanger situation and move out the wire dry cleaning hangers, etc.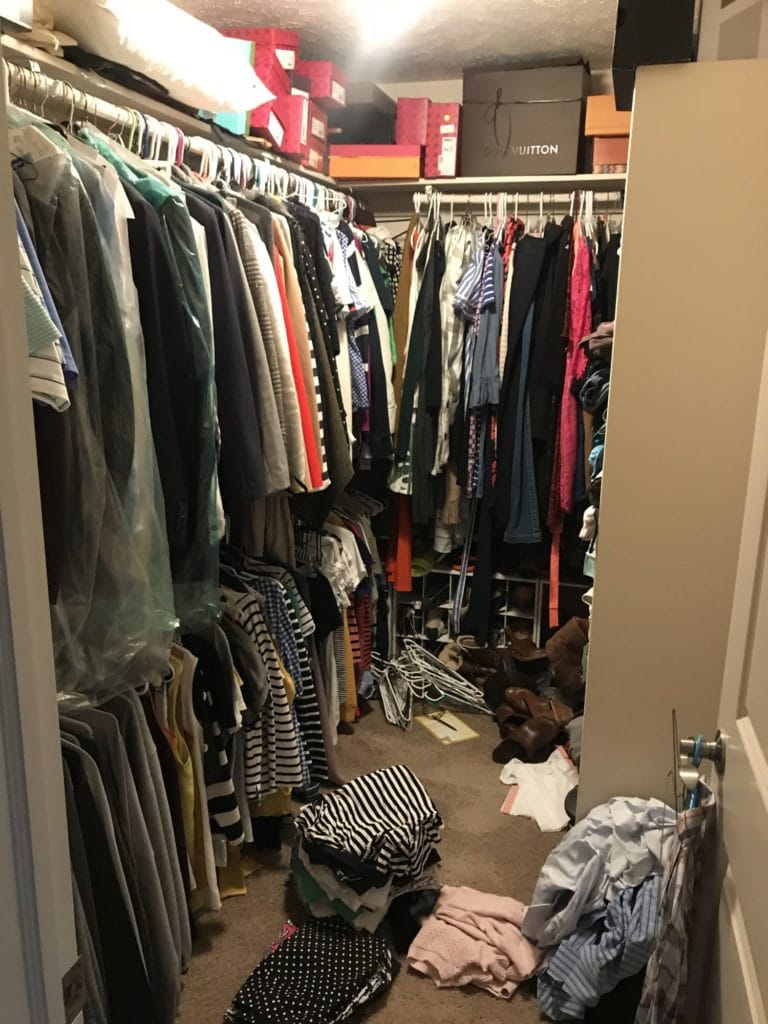 And, it's officially the cats' favorite season: fireplace season! We rounded out the weekend with Ozark and they were in heaven!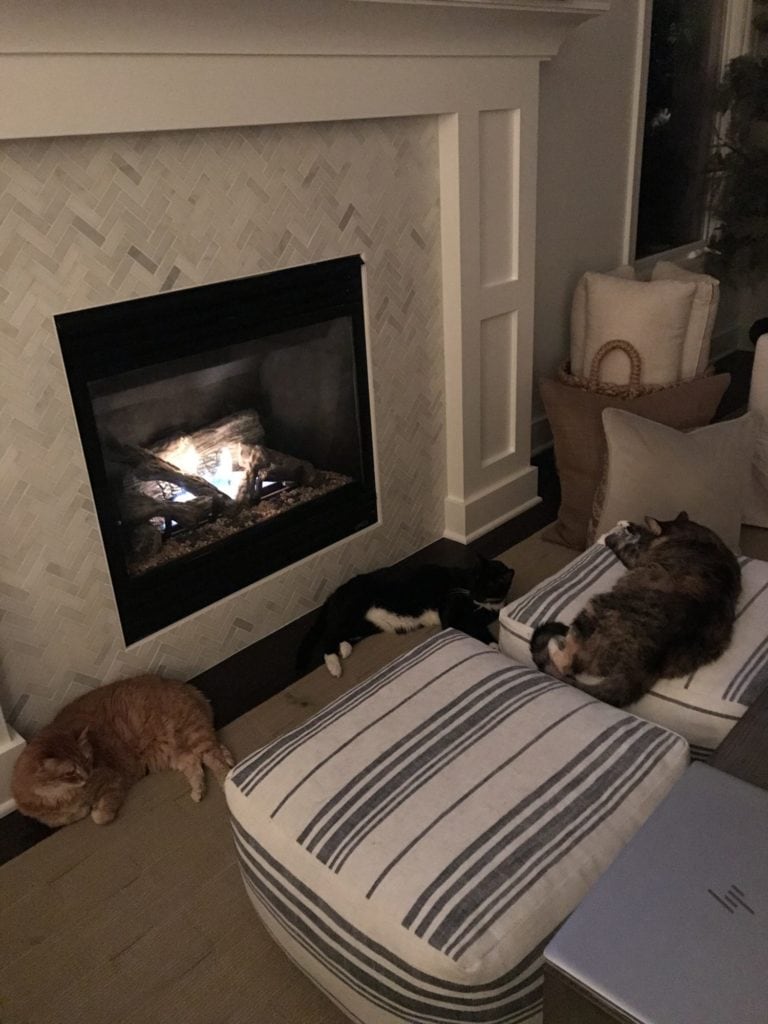 Recent Buys & Sales
Following are some sales that carried over from the weekend or are new ones that have popped up!
I hope you all have a wonderful week!
If you would like to follow along on more of my home decor, DIY, lifestyle, travel and other posts, I'd love to have you follow me on any of the following:
Pinterest / Instagram / Facebook / Twitter / Google+
disclosure: some affiliate links used