Happy Monday – I hope you all had a great weekend!
We were in Cozumel, Mexico until Wednesday so it was a short week for us. We had an amazing time, but were also ready to be home by the end of our vacation. I'll plan to share more on our trip, and share details on our resort (Secrets Aura) in a separate post. One thing is for sure – the water is always gorgeous in Cozumel! I took the below photo early one morning while we were there.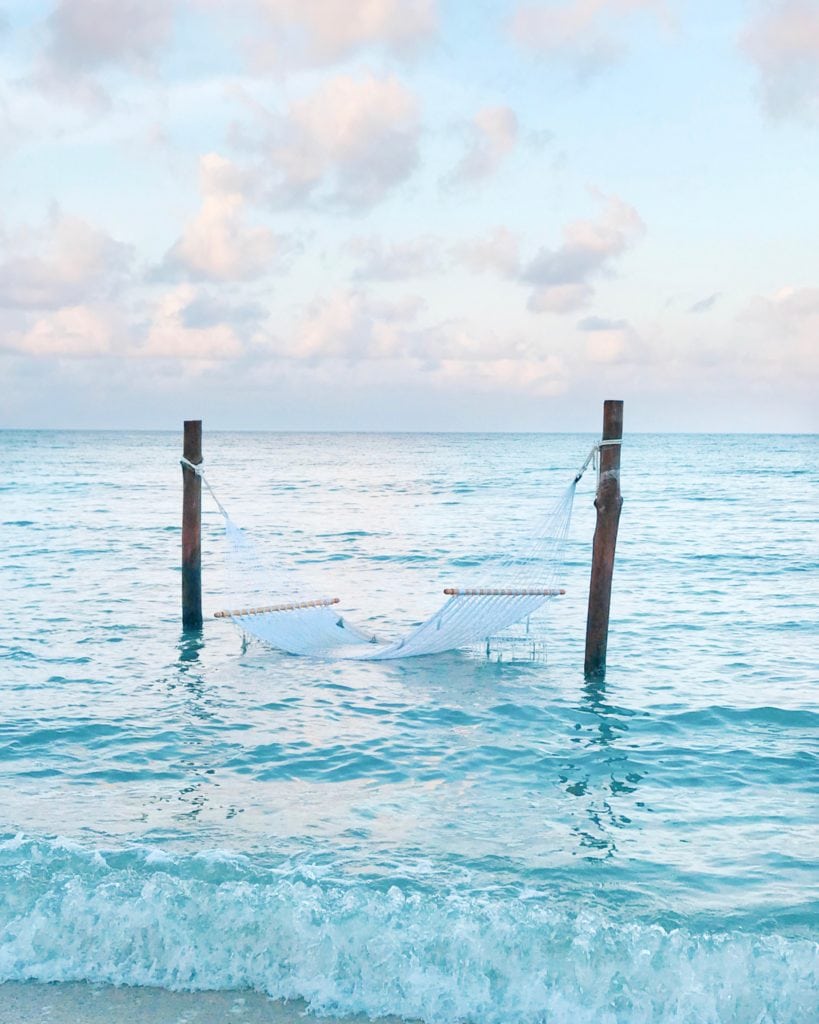 Home Updates & Projects
It felt briefly like spring for a few days over the past few weeks. So, a lot of exterior work was completed. Sadly the nice weather was short-lived.
Before we left for Mexico, we had our landscaping company cut our ornamental grasses, trim the shrubs, clean out the flower beds and freshen our mulch. It always feels like spring is near when this happens! They actually only did part of the work because our roof is getting replaced (hopefully this week) and I didn't want all the work to be in vain.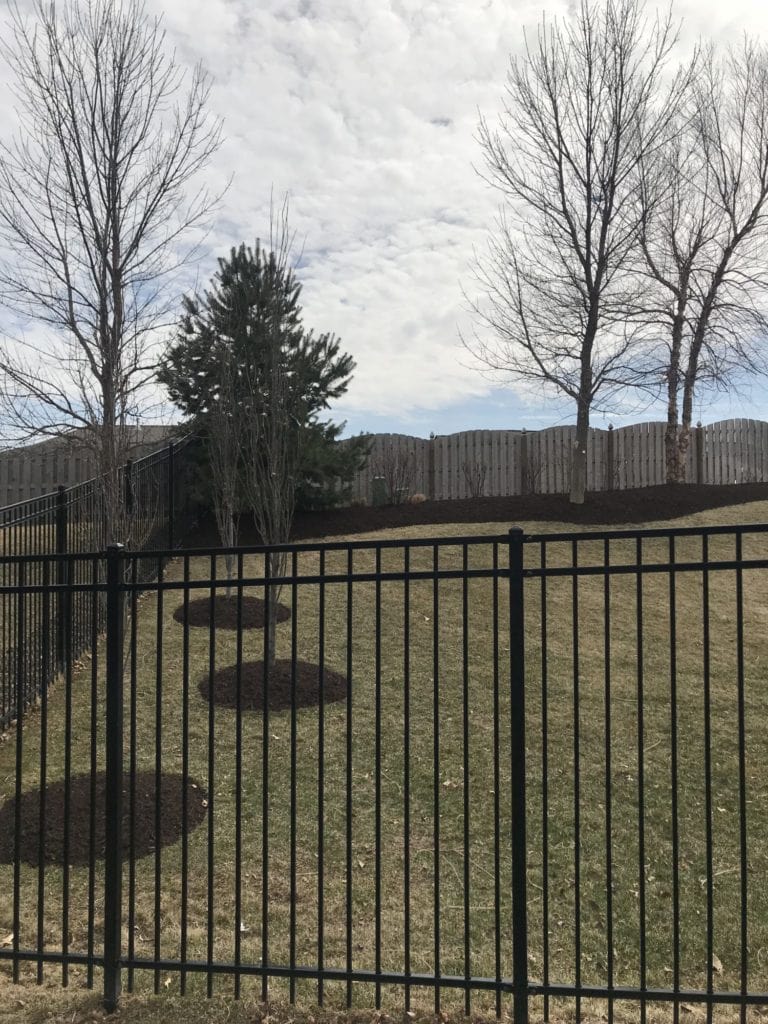 We have a local company clean our windows three times a year. You can see below, Our windows didn't look terrible from too far away, but given all the spots in my photos, it should be clear that they really needed it. Of course it rained, snowed, hailed, etc. the day after they cleaned them 😉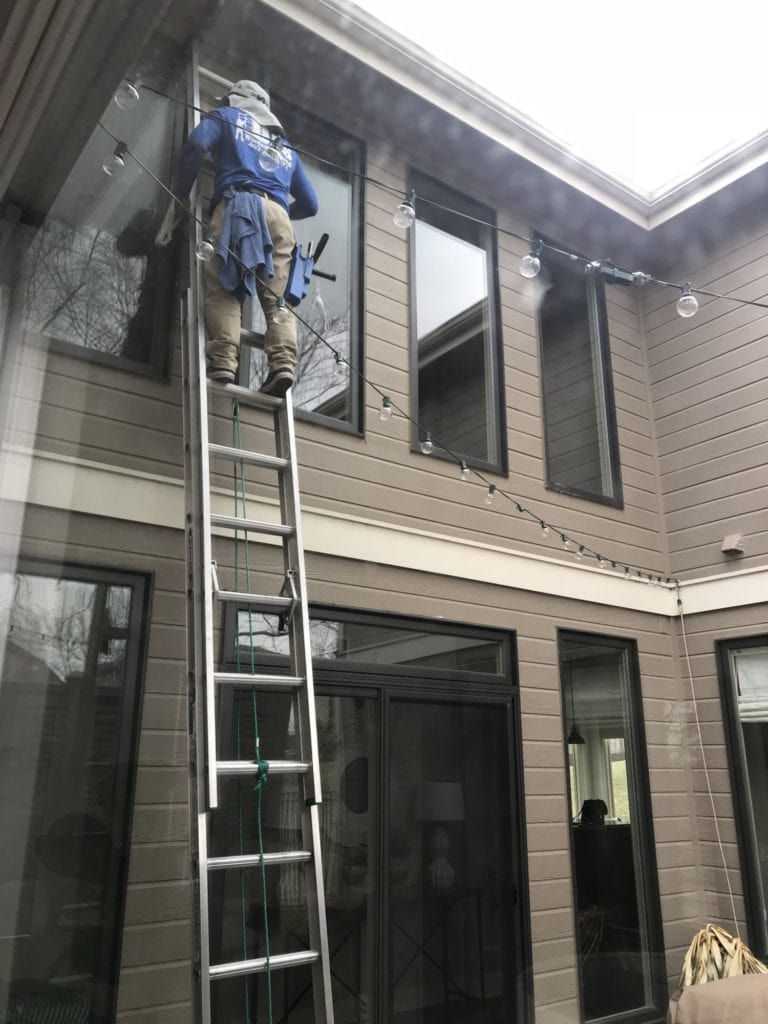 We spent time at our second rental on Friday, Saturday Sunday to prep for the new occupants. Sunday we had to make a few other minor updates at the rental so we wrapped that up after a quick trip to Lowe's. The rental will officially be occupied again today!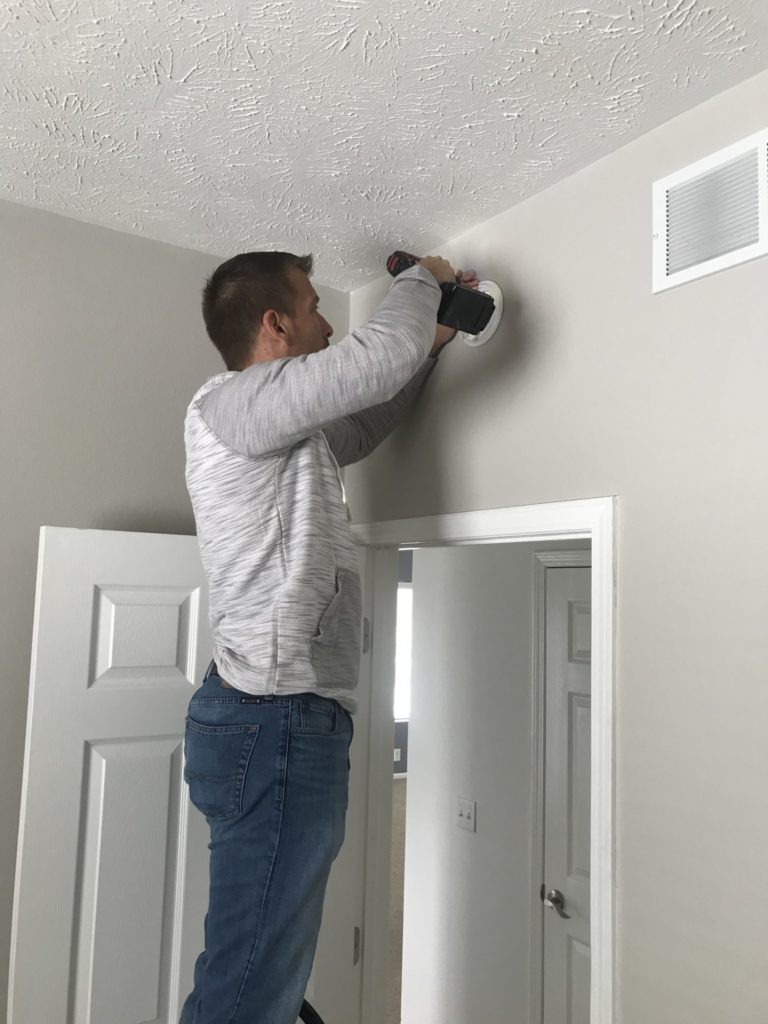 Around Town & For Fun
Our BFFs Jill and Nick had their baby early Thursday morning! She's completely perfect and we got in a lot of snuggles with her on Thursday night. We're glad she waited until we got home from Mexico to make her appearance!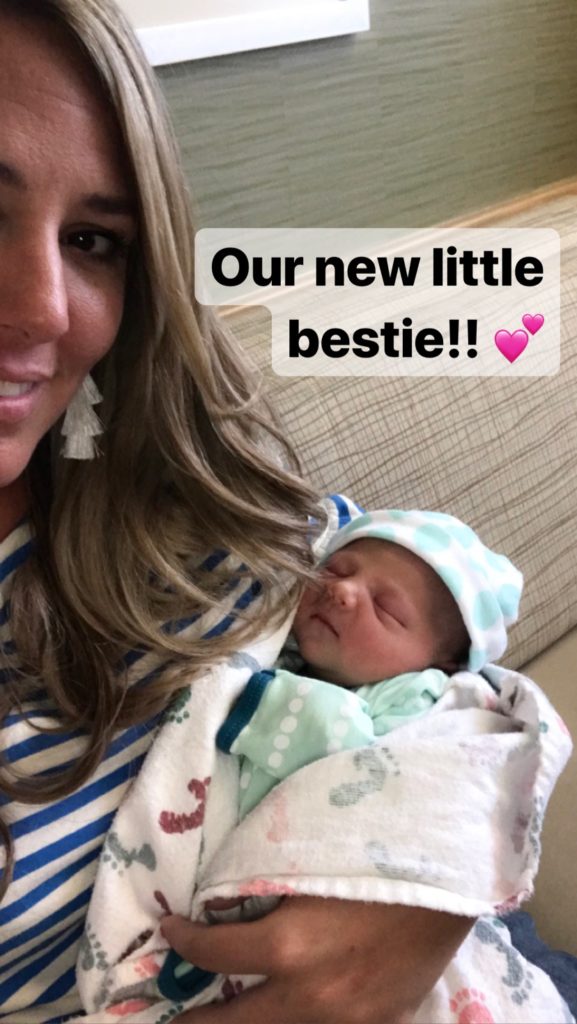 After working at the rental on Saturday and dropping off our check for taxes (UGH), we head to a new-to-us spot called Growler USA. They had 50+ beers on tap and had some incredible buffalo chicken dip that was so good!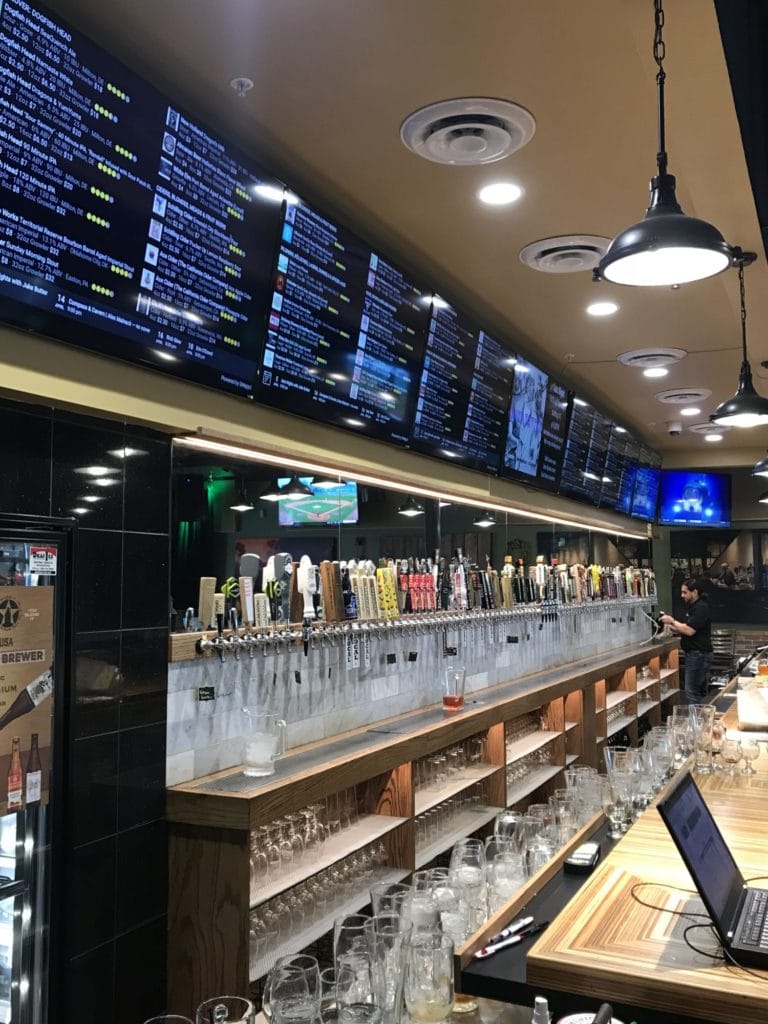 It started snowing (?!?) Saturday night into Sunday so it was hard to get motivated to do much else. I finally let Kurtis convince me to watch Jumanji with him. I don't know why I was so resistant. We both ended up loving it and thought it was super funny. If you haven't seen it yet, I feel like it's one of the better movies I've seen in a while.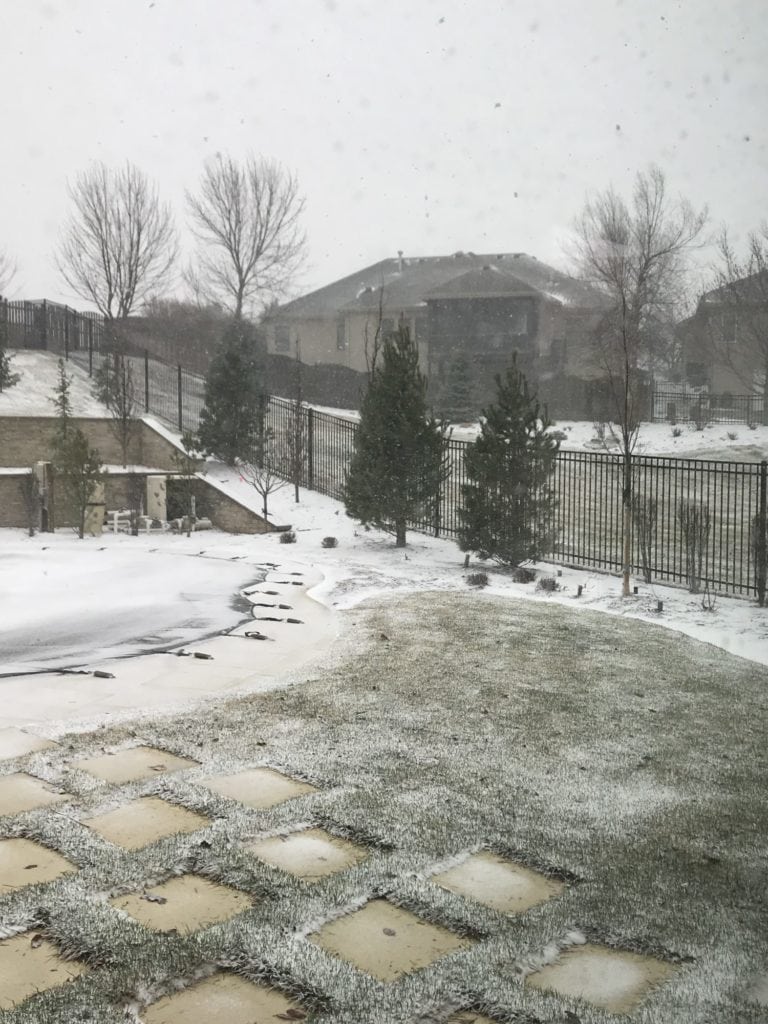 After working at the rental on Sunday, I talked Kurtis into going to sushi at Baby Blue. He used to need advanced notice to mentally prepare to eat sushi, but after having it three nights in Mexico he was okay going again. I'm hoping the trend continues so we can eat it more than once a quarter!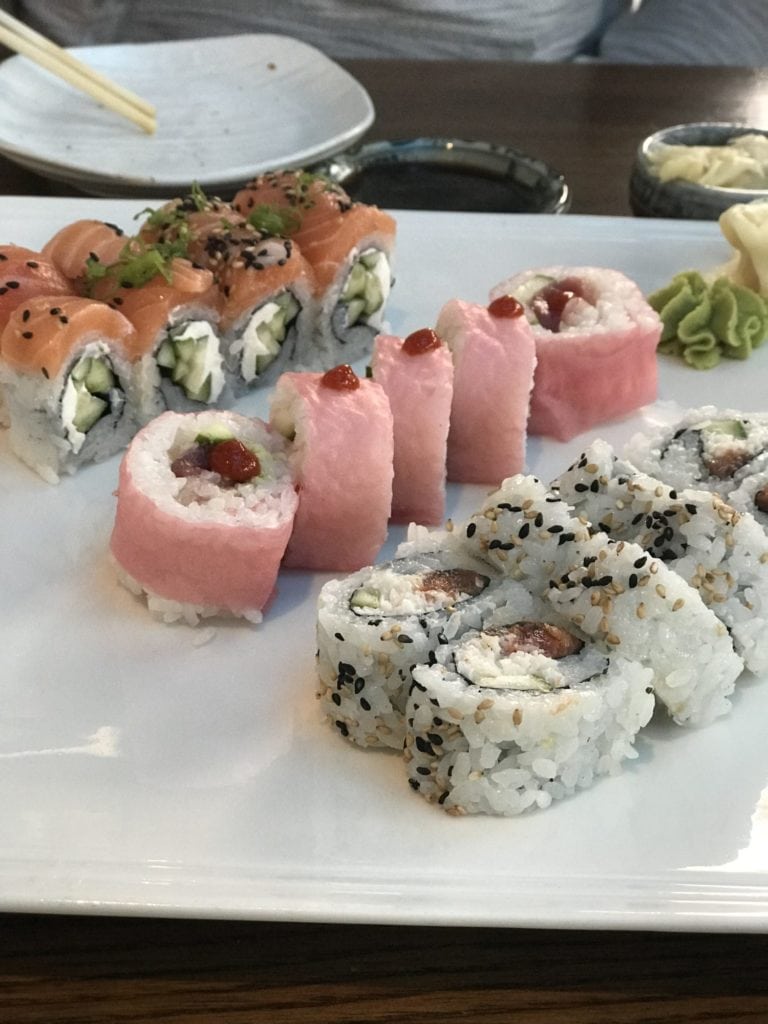 We had to swing by Jill and Nick's house Sunday afternoon for a little more baby loving!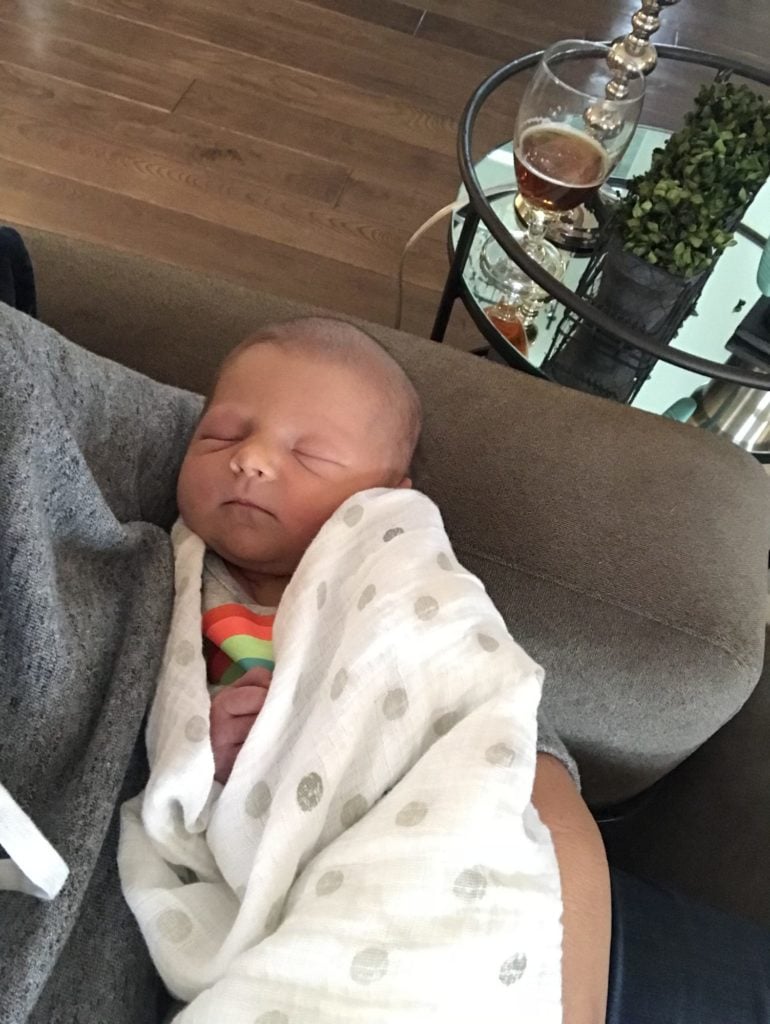 We rounded out the weekend by watching part of the ACM awards and prepping for the week ahead!
Recent Buys & Sale Alerts
I brought along my new sun shirt to Mexico and it was a total lifesaver. The older I get, the quicker my chest seems to burn, even with SPF 30 or 50. By day two, I was already wearing this shirt most of the day. I love that it is bathing suit material, but fits much looser than a rash guard. It dries super quickly and doesn't feel hot while it's on. It's an easy way to keep your skin safe from the sun (it's SPF 50) when you've had enough! I know it will come in super handy in the summer at the pool too! I'll probably be ordering the two other colors because I love it that much!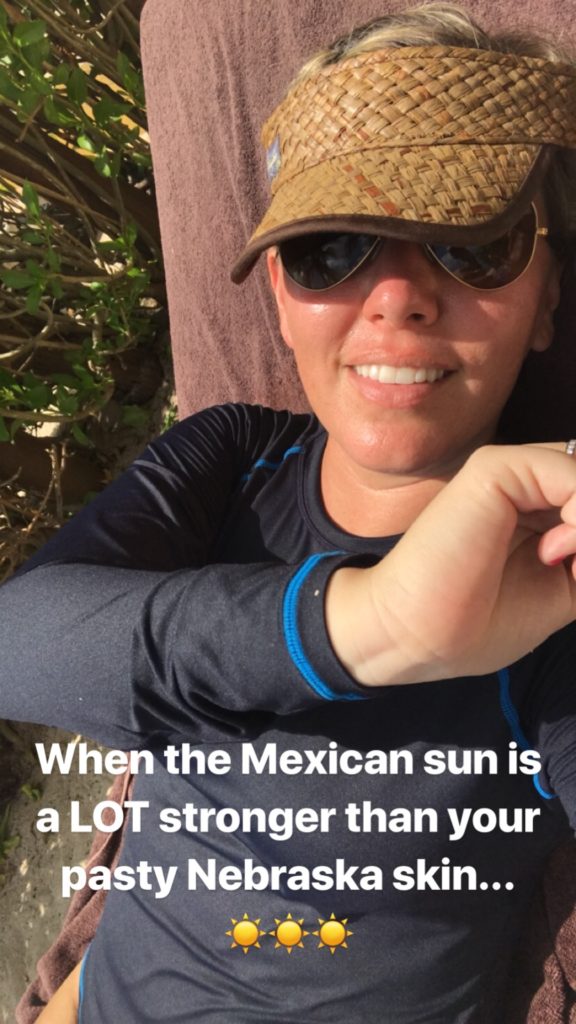 If you missed my Weekend Sale Alerts, a few sales have been extended through the end of the day! Pottery Barn is also doing some Premier Day sales across their brands, in additional to their 20% off sale. You can see the Premier Day sale items here.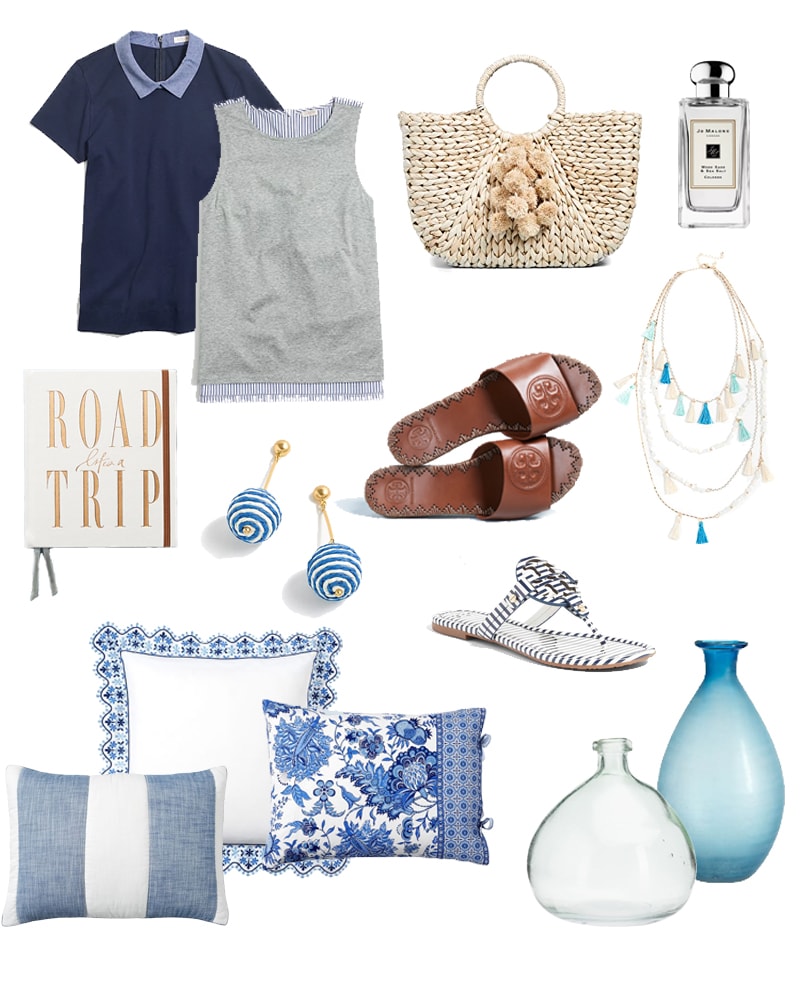 The orb chandelier I ordered for our master bedroom arrived and it is gorgeous! Unfortunately it arrived damaged (something heavy had been sat on it and crushed some of the rings). I also think I underestimated just how large it would be for our eight foot ceilings in our master. Major props to Gilt for their service level and how they handled it (since it was technically a non-returnable item). My guess is they'll get the shipping company to pay because it was clear the damage was on their end. While I was taking pictures for them, Henley made a bed inside. Could she be any cuter?!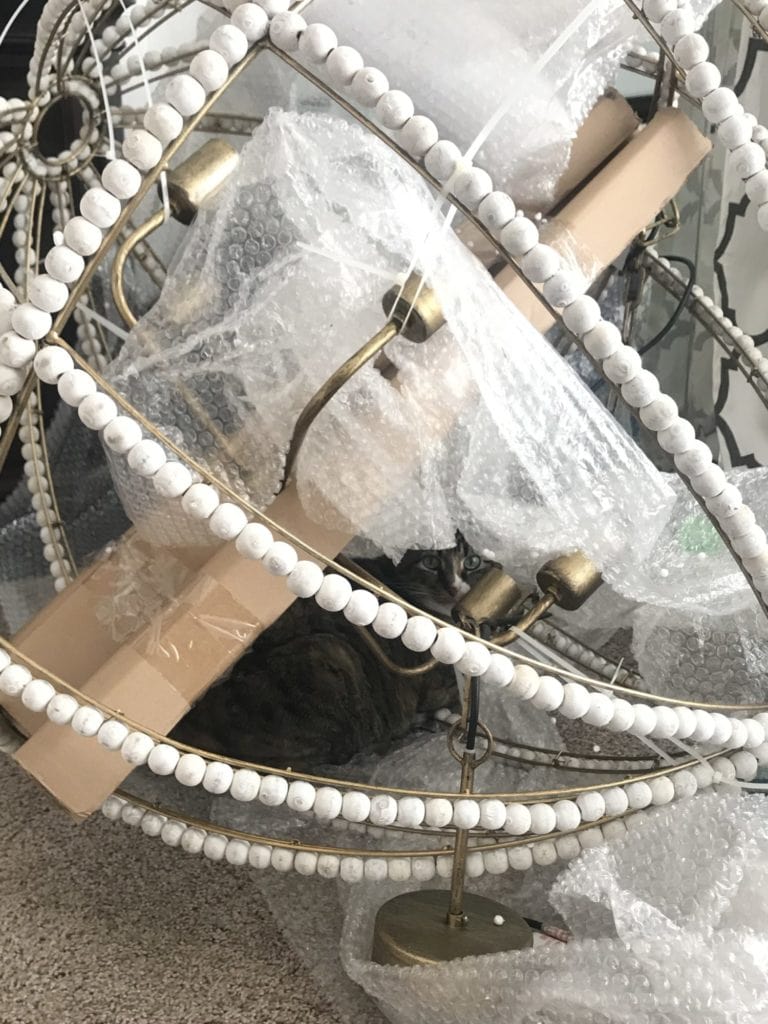 We went to install the chandelier for our guest bedroom, but we need to find shorter mounting bolts. The joys of having a builder that used shallow boxes for all the lights! I'll be sure to share the new look as soon as we can run to Lowe's and (hopefully) get what we need!
I head to Dallas later this week for a conference and then I officially have no more travel on the schedule. Which will be a refreshing change!
If you would like to follow along on more of my home decor, DIY, lifestyle, travel and other posts, I'd love to have you follow me on any of the following:
Pinterest / Instagram / Facebook / Twitter / Google+
disclosure: some affiliate links used