I hope you all had a great weekend!
Monday the hardwood floors were installed in our office. They look so good! I still have a lot of work to do to wrap up the room (in addition to painting the new quarter round that got installed with the floors), but I'm so happy with how it's all coming together. Here's a little sneak peak with my twinner orange kids. I'm thinking of adding this rug (in indigo) to the room, but I don't know if that then defeats the purpose of not having carpet 😉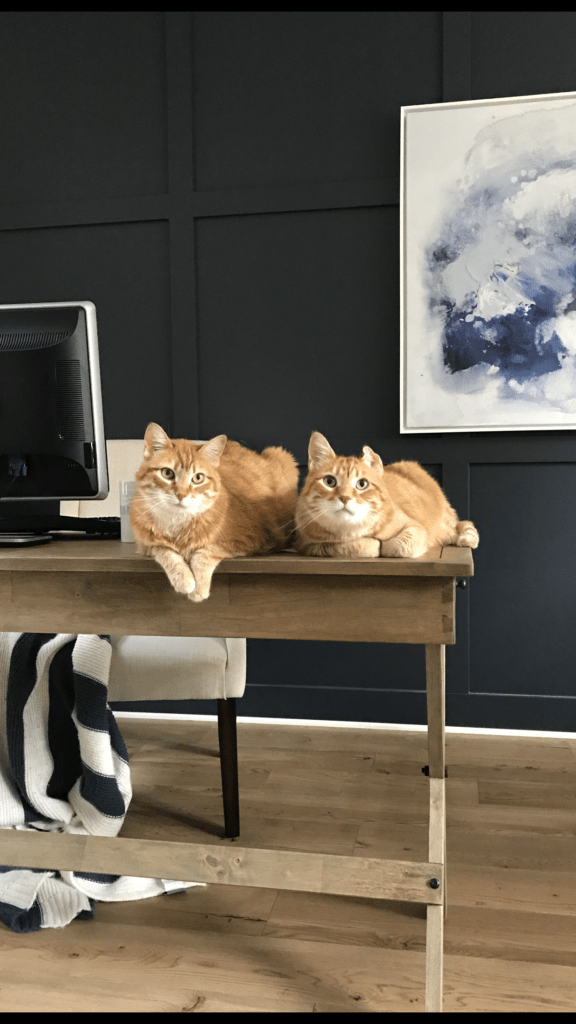 Late Friday afternoon I had a hair appointment and then Kurtis and I headed to Lazlo's afterwards for dinner.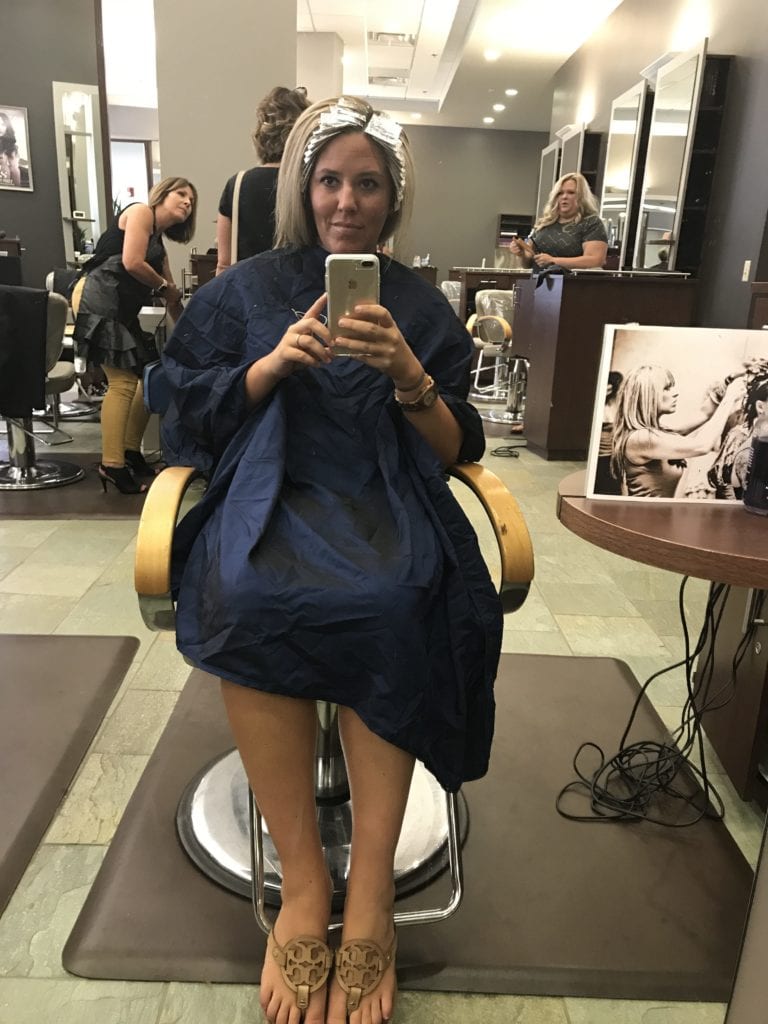 Henley has been using our office drapes as a hammock lately. I'd be annoyed if she weren't so freaking cute.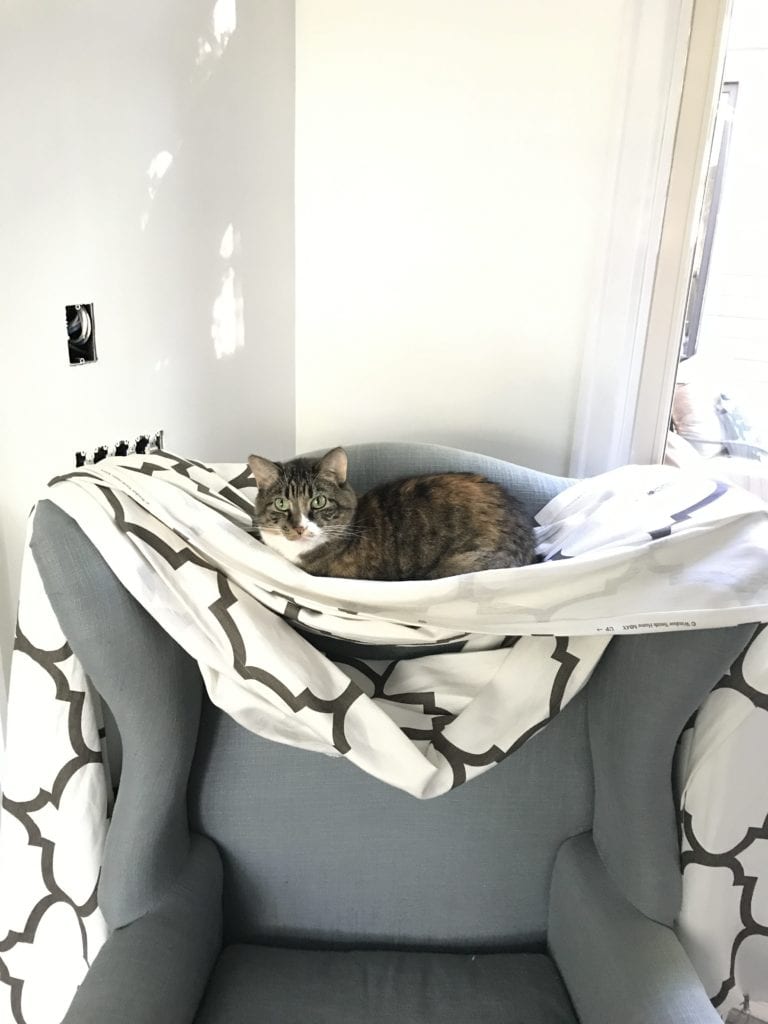 We had to run our friends to the airport on Saturday around lunchtime so we decided to grab some nachos and beers with them before they left. It was pretty random to be eating at the airport without actually flying anywhere!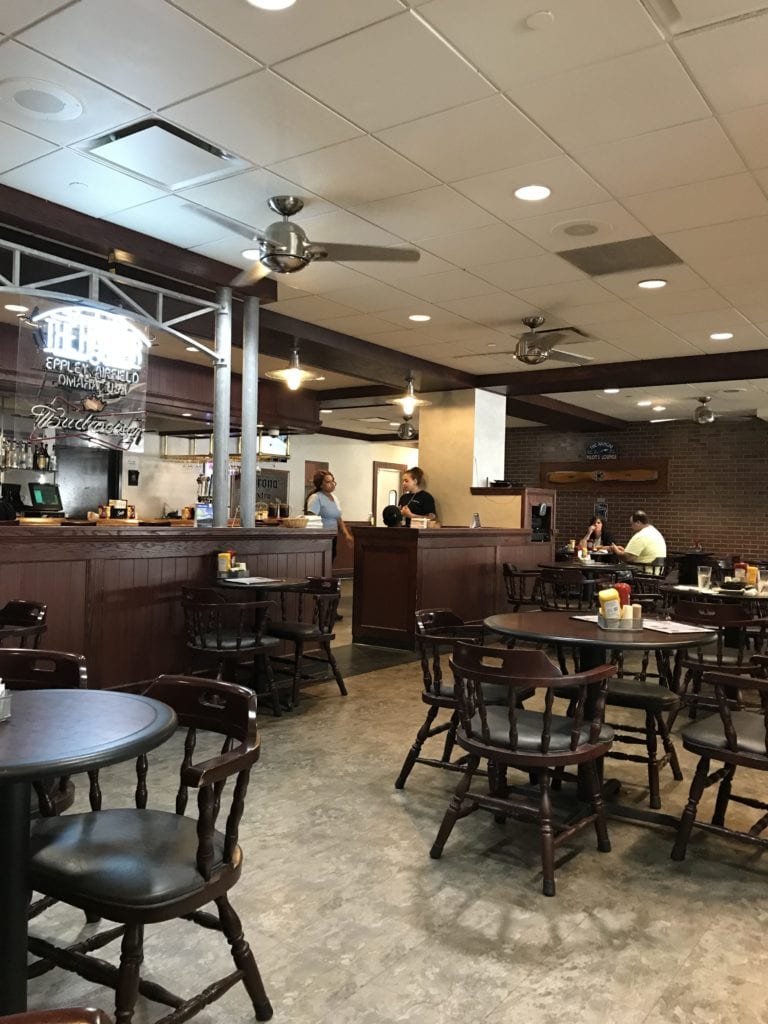 We then headed to Scriptown for a quick drink before heading home. It's one of our favorite breweries in town but don't go often because it's downtown. Side note: you'll rarely see me with straight hair. But this was the leftover style from my hair appointment the night before 😉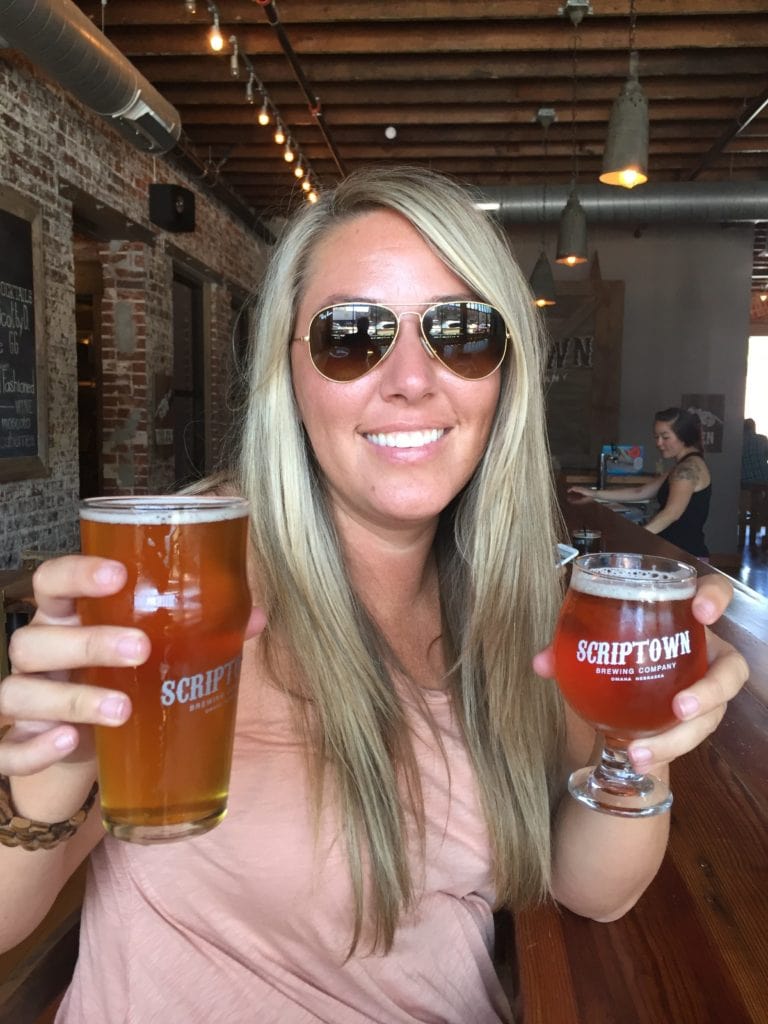 As we were sitting there we decided a Noli's pizza sounded good and ordered one to be brought over. Their pizza is so delicious and tastes like pure Italy!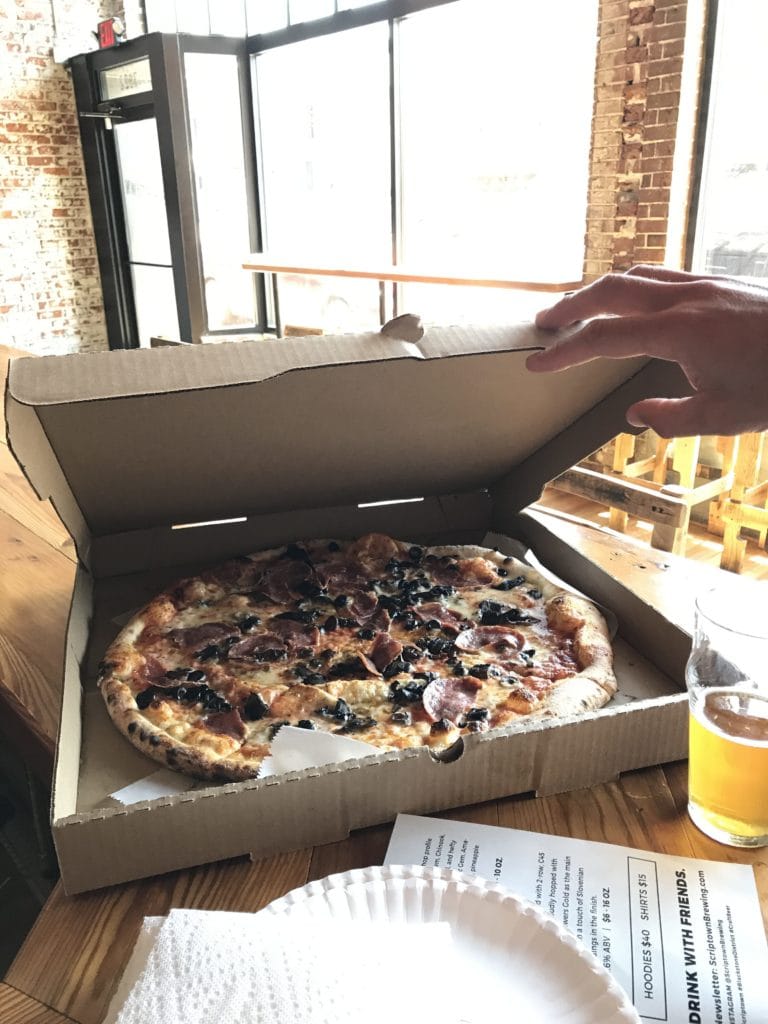 We then headed home for a little pool time and relaxing! We stayed out for about two hours before deciding to head out for a drink. I called it an early night and I honestly think I was sleeping by 9 pm. It was amazing!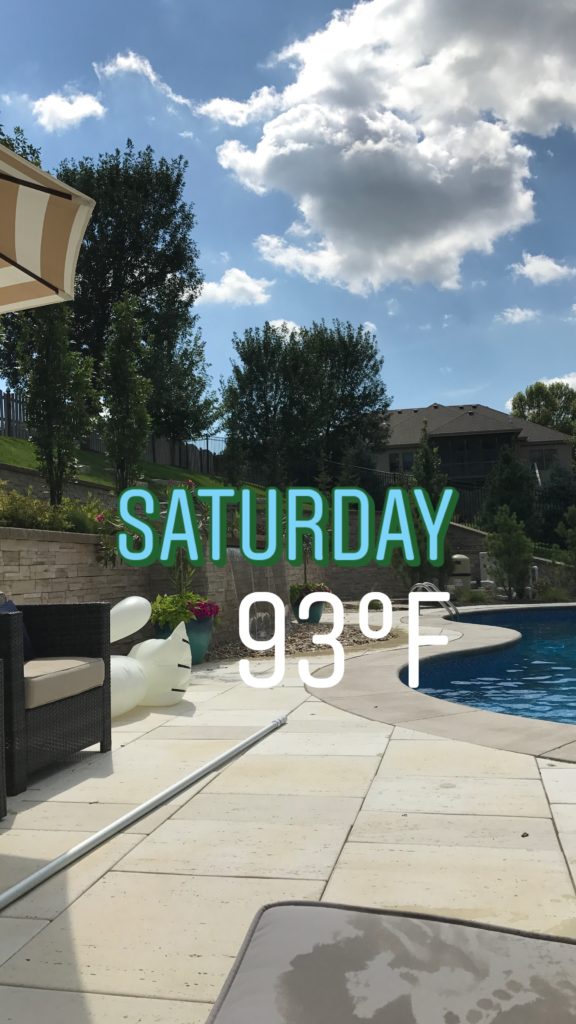 A recent favorite summer outfit. I like to combine as many trends in one outfit as possible 😉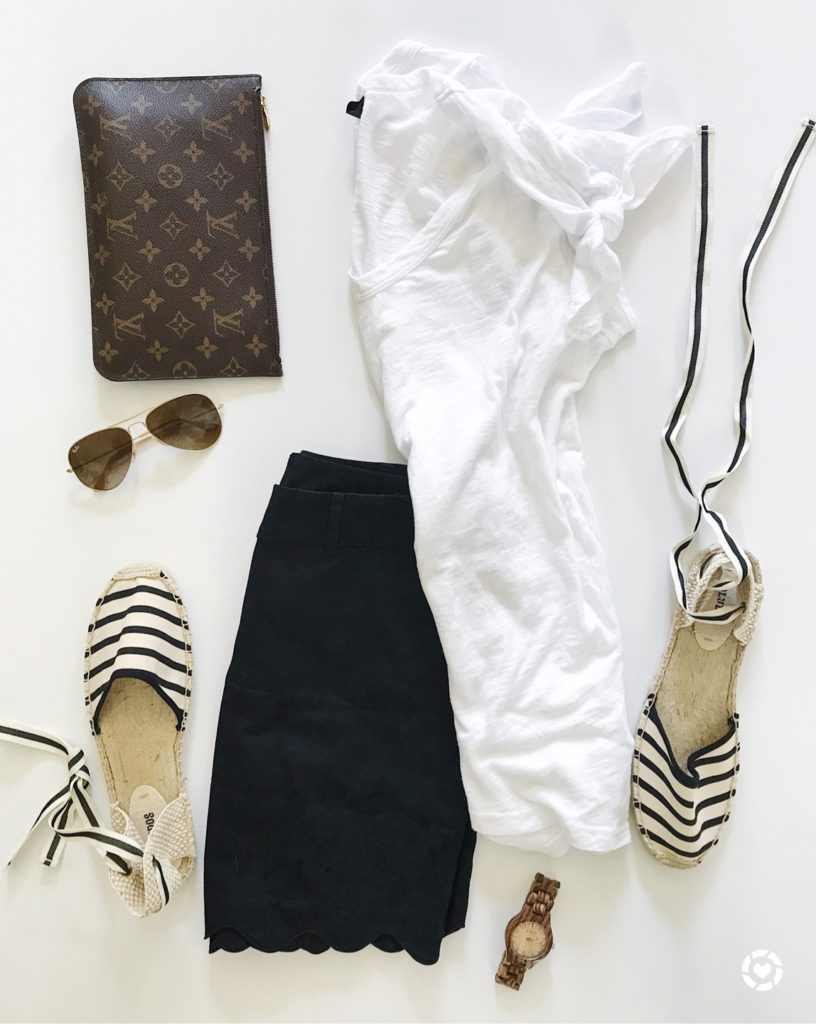 Knotted Sleeve Tee | Scalloped Shorts | Wood Watch | Sunglasses | Clutch | Striped Espadrilles (obsessed!!)
Sunday morning I decided to crank out more painting in the office while Kurtis headed to the garage for some projects. I still had the entire north wall that needed paint and the rest of the room still needed the final coat. I only got the first coat up on the unpainted portion (it took forever to get all the taping done) but I think it should go faster here on out.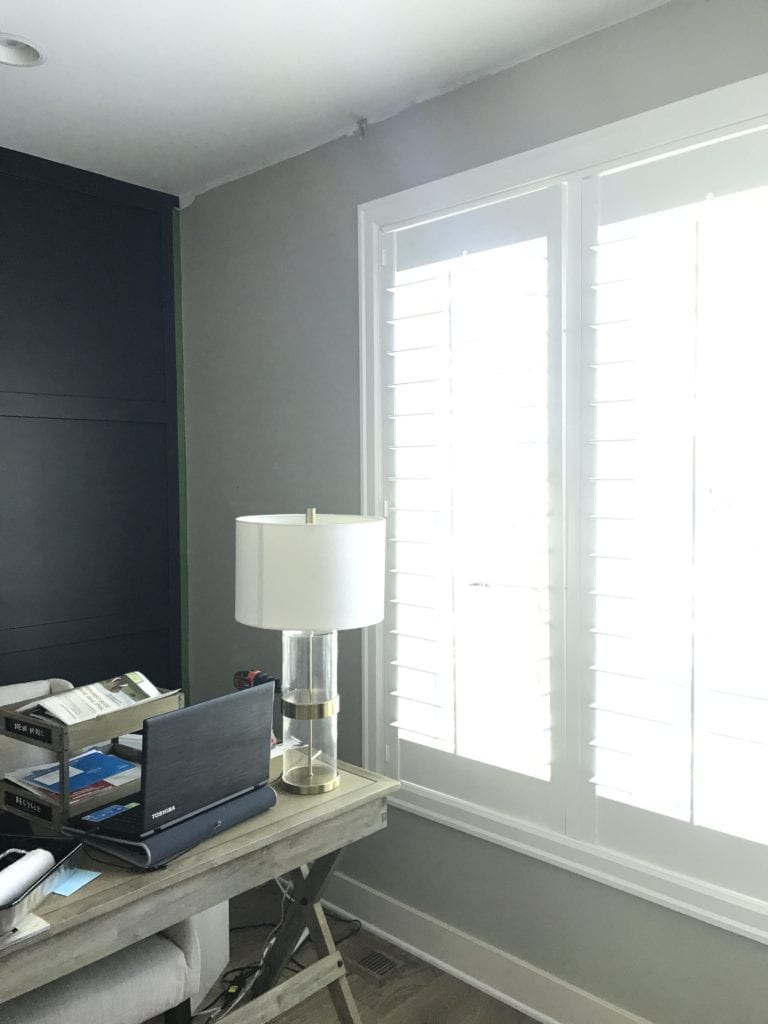 Here's a close-up of the drastic change in color. I always forget that Behr Castle Path is on the darker mid-tone side. With all the windows in our house, it just feels so much brighter at times. But it makes me realize I should probably lighten the entry way soon since it doesn't get nearly as much light and always feels pretty dark. The new BM Simply White is perfection! Although I will say it doesn't cover well at all, so I'll be doing three coats in the entire room.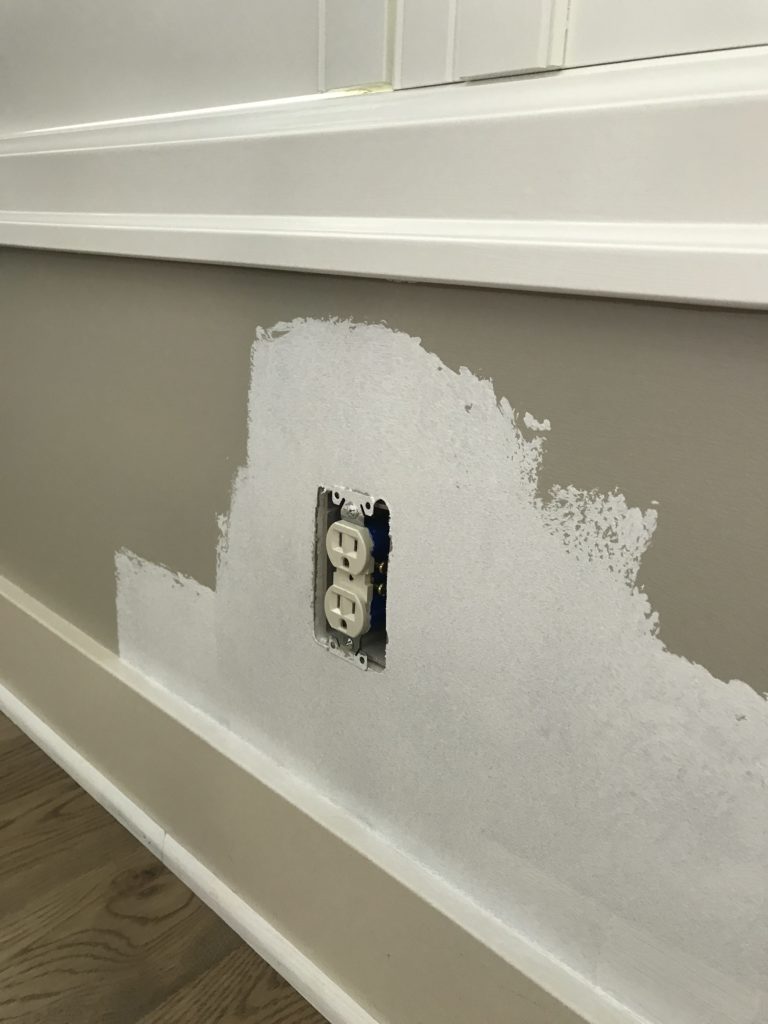 After I wrapped up painting and Kurtis wrapped up work in the garage, we headed to the pool for a few hours. It has been crazy hot in Omaha lately and pool is up to nearly 90 degrees. But it still feels refreshing!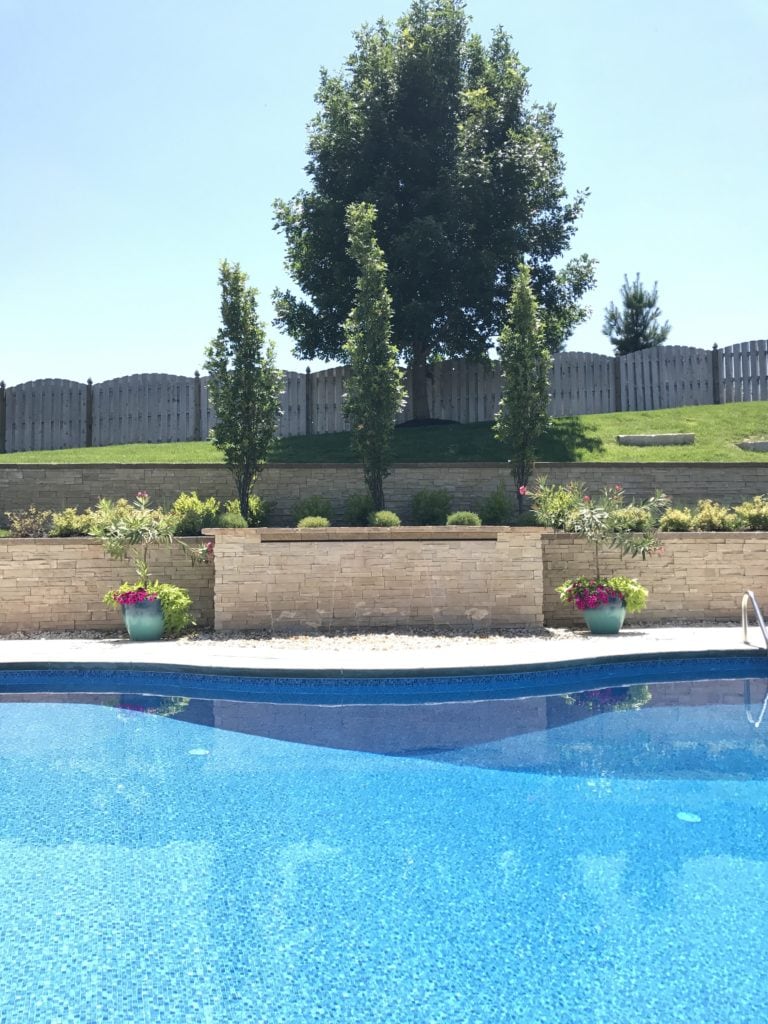 And if you haven't already, be sure to check out my 2017 Nordstrom Anniversary Sale picks. There were so many great finds this year. Part of my order is supposed to arrive today, so I'll plan to get everything tried on throughout the week and report back on Friday with my favorites! As a reminder, the sale opens to the public on Friday!
I'm off to Haven Conference at the end of the week so I'm excited to catch up with all my blogging friends! I also have the opportunity to interview Brian Patrick Flynn from HGTV on Thursday night. He designed the last HGTV dream home so I'm excited to chat with him. The interview will air live on my Facebook page, so I'll try and give you a better idea on time! If you have any questions you'd love for me to ask him, be sure to let me know in comments!
Have a great week!
If you would like to follow along on more of my home decor, DIY, lifestyle, travel and other posts, I'd love to have you follow me on any of the following:
Pinterest / Instagram / Facebook / Twitter / Google+
disclosure: some affiliate links used