Welcome to this week's Wednesday Watch List, where I share the random things that captured my attention and stole my heart over the past week!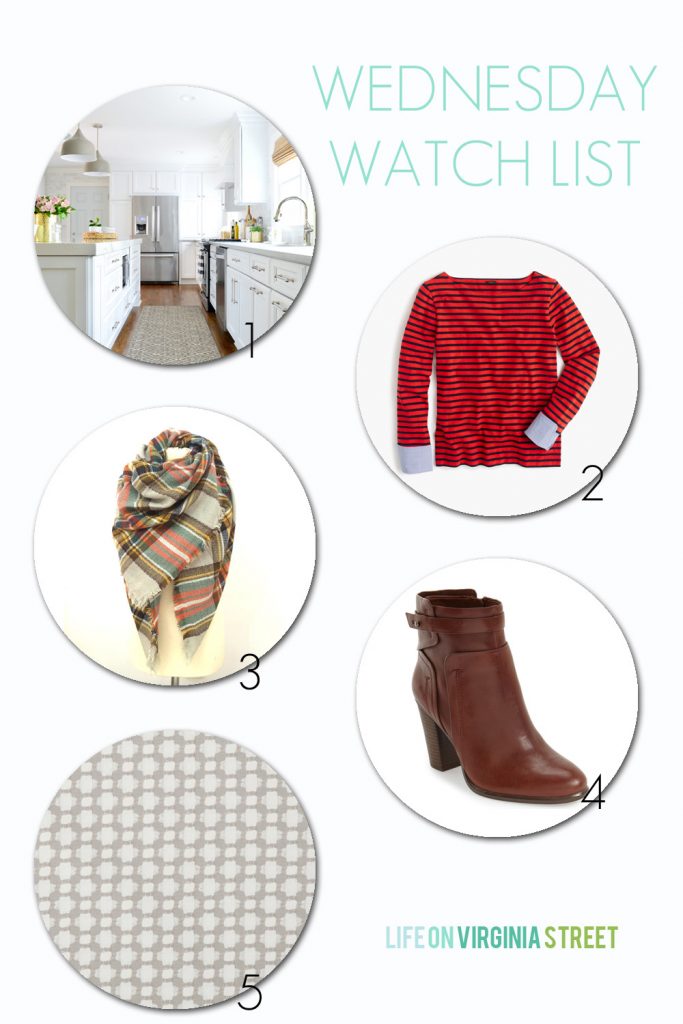 1 – This kitchen renovation is one for the books. Not only was Young House Love one of the first blogs I ever read, but I met John and Sherry a few weeks ago in Chicago and they are legit awesome. Then, they go and makeover the most perfect kitchen and I'm still in awe. If you haven't seen it and all the thought they put into it and all the attention to detail, you need to check it out! I talked to Sherry in Chicago and she told me they even designed their own lights to go over the island. Love the entire thought process that went into this stunning renovation!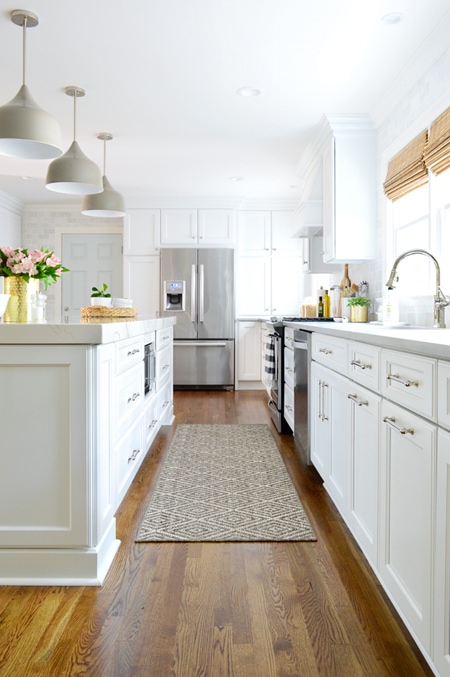 2 – Officially my new favorite shirt. I already own the navy and ivory version, and when I saw 25% off this week (or 30% off for cardholders), I had to order the geranium version as well because I love it so much! The cuffs totally make you look dressier than your basic striped tee. PS If you haven't seen the new catalog, you're going to want one of everything.
3 – This is the blanket scarf I used on my last two trips to Chicago, and I've been obsessed with it all fall! This seller has great prices and is currently offering buy 2 get 1 free and other amazing deals so it's even a better time to buy one (or five). Great gift ideas as well with their 50+ patterns and monogram options!
4 – As I've mentioned before, I don't buy a lot of shoes. Maybe two pairs per year? I fall in love with a lot but rarely buy. But I found these booties that are a reasonable price (at 40% off) and suddenly I don't hate buying shoes all that much. Plus they come in four colors.
5 – This last one makes me laugh because I love that you all know me so well! I had several readers contact me to let me know about these placemats that are a dead-ringer for my beloved Betwixt fabric. The dimensions are such that you could make some smaller lumbar pillows with them – or obviously use them as amazing placemats! So much textured goodness!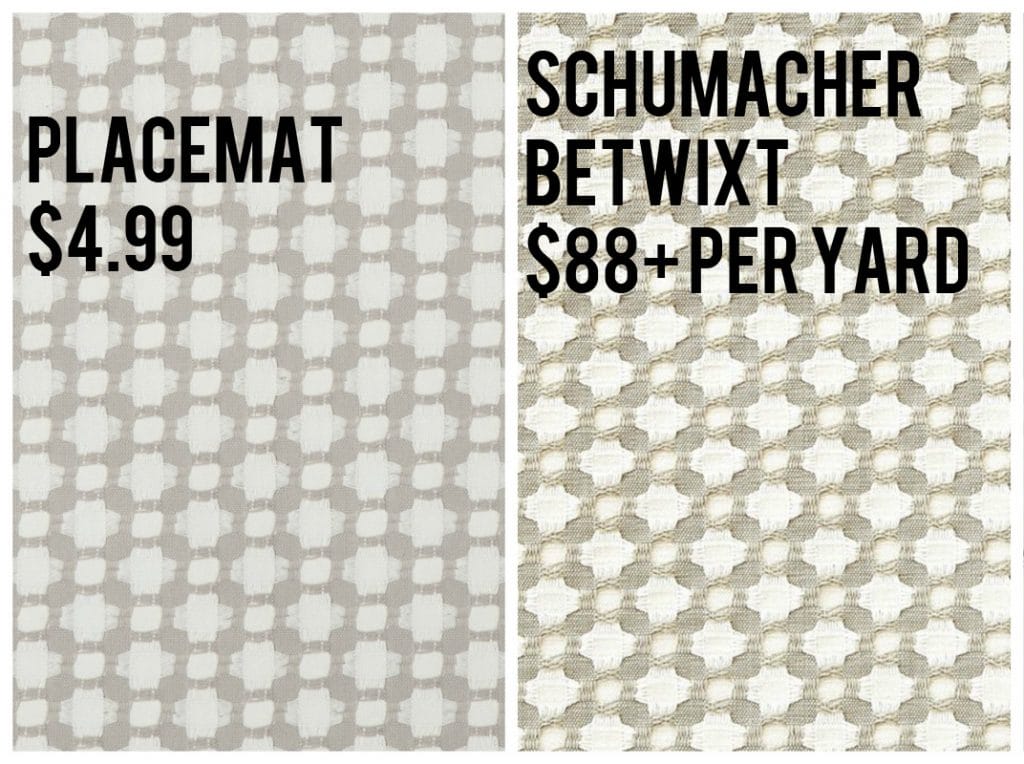 If you would like to follow along on more of my home decor, DIY, lifestyle, travel and other posts, I'd love to have you follow me on any of the following:
Pinterest / Instagram / Facebook / Twitter / Bloglovin' / Google
disclosure: some affiliate links used