I hope you all had a great weekend!
I took Friday off work to get somethings done around the house before I travel this week. I had a delivery arrive that I wasn't expecting until October, so I was a little excited. Everything inside is for a Christmas project I have coming up but there were also some everyday items included. I can't wait to get to share more with you guys! It's likely going to be one of my favorite projects to date.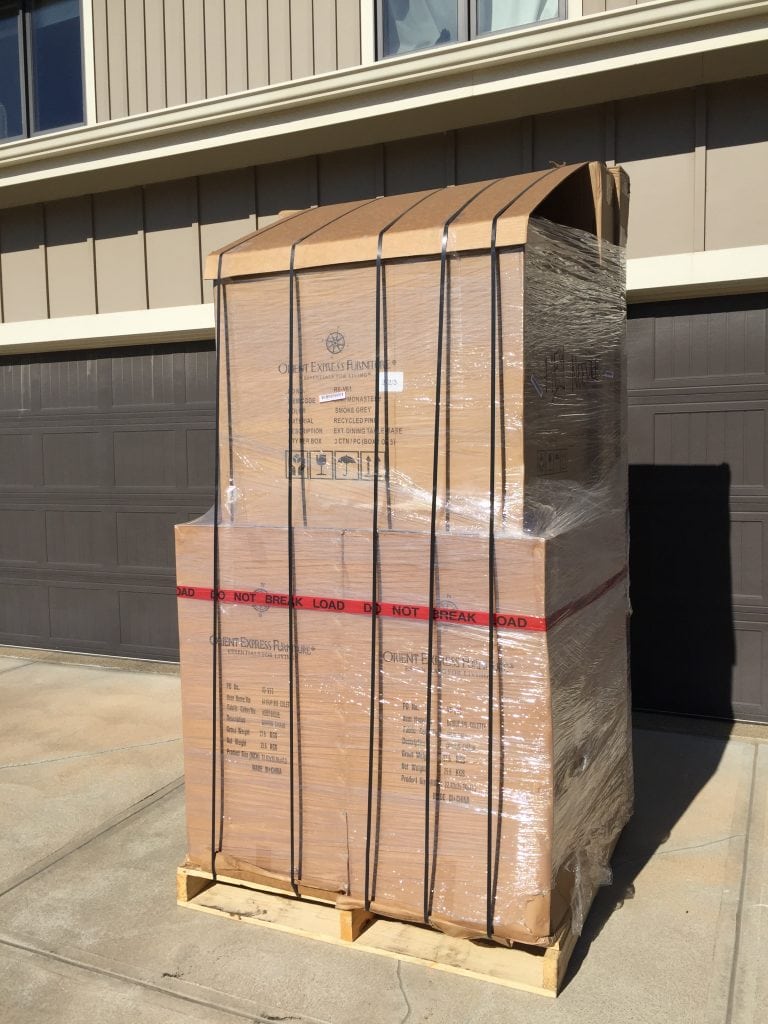 These jaw-dropping linen chairs are a major hint. They remind me a lot of these chairs from Restoration Hardware but are about $100 less per pair, and I don't have to pay an arm and a leg to get them here.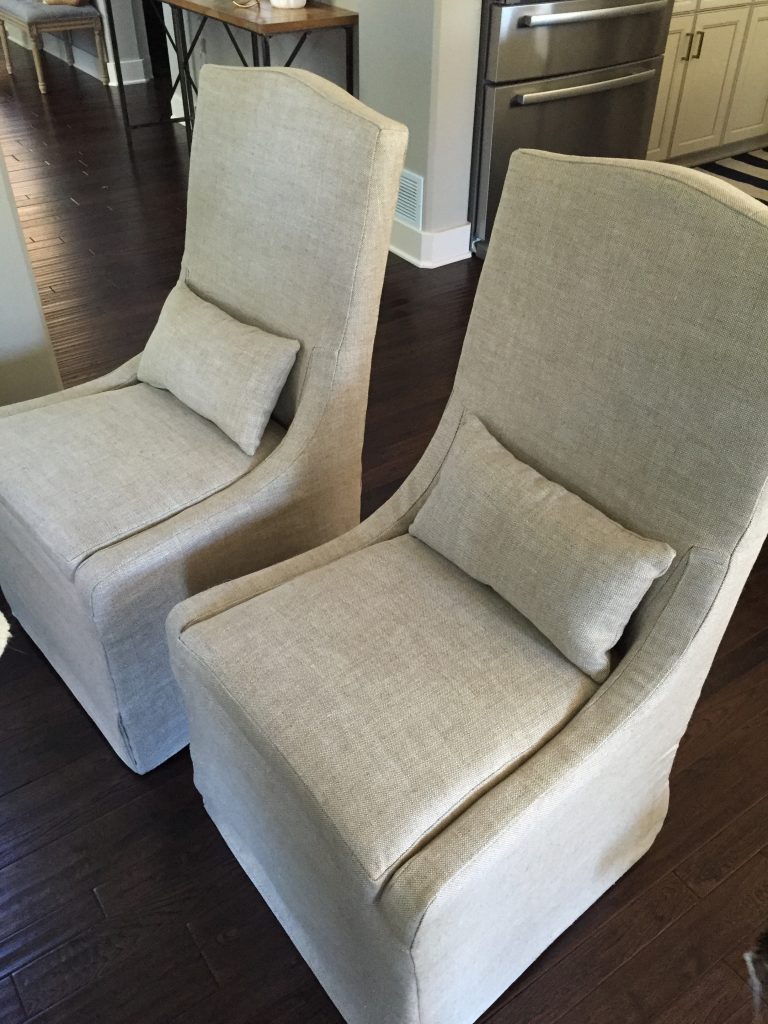 The weather in Omaha was ridiculously amazing Friday afternoon. Kurtis had an early out from work so we took advantage of the 90 degree weather and went in the pool again for a few hours. We've said it twice before, but we are nearly certain this is our last swim of the season. We'll likely have it closed down next week.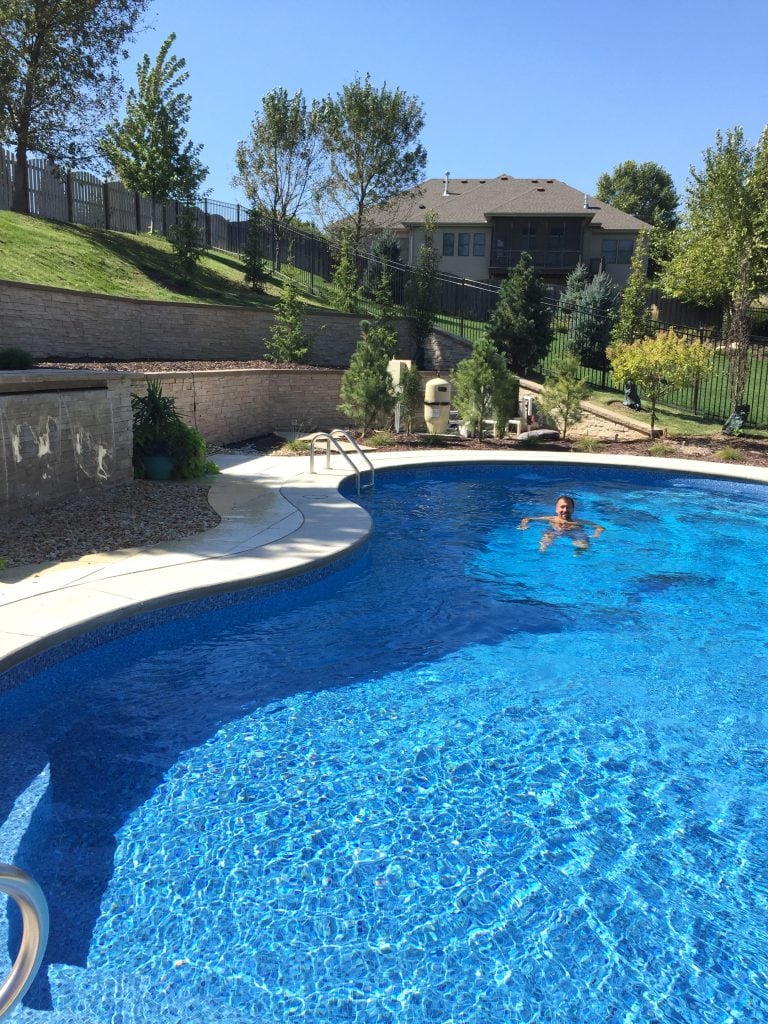 Saturday morning we got up early and went to work in our yard. We finally cleaned up the tree that blew over in August (yes, it's looked this terrible for a month). I then did more weeding and Kurtis tried to mow up some of the leaves so they wouldn't blow into the pool.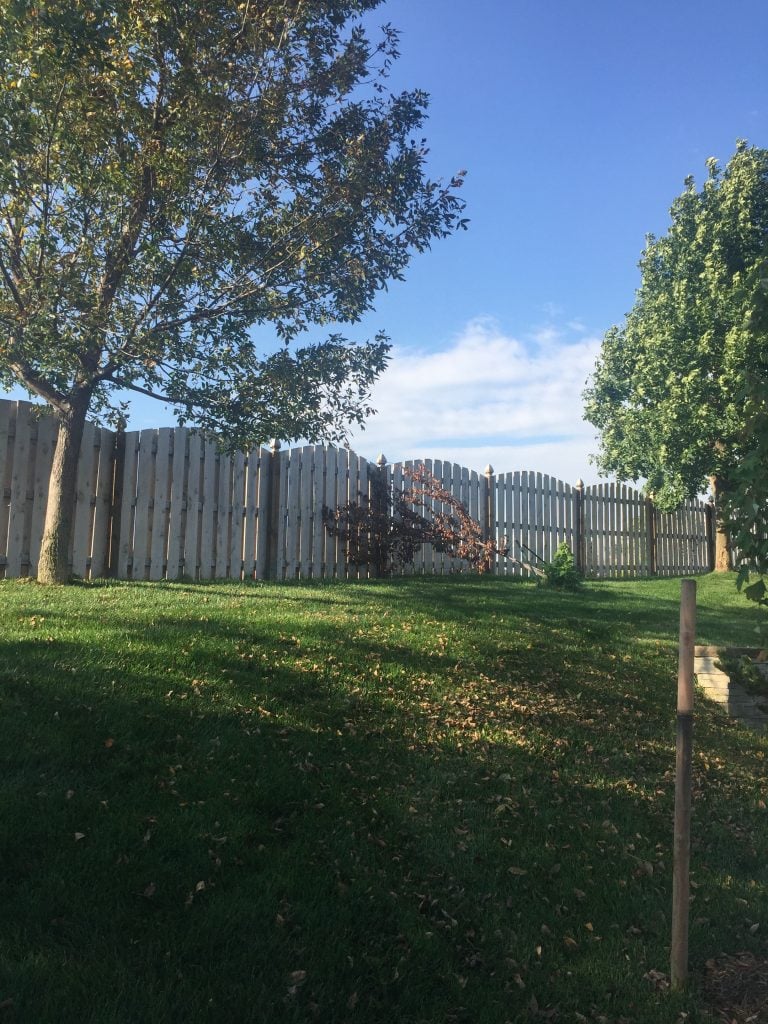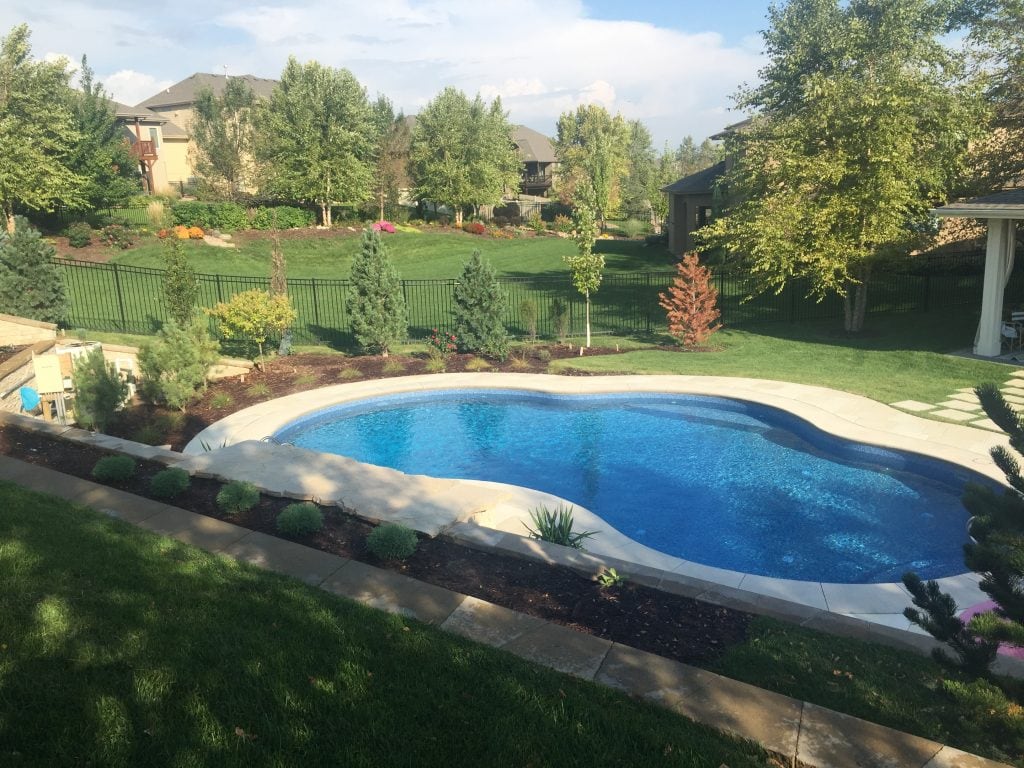 However, by early afternoon the temps started to drop and it rained into the night. We worked on assembling some of the new furniture that had arrived and kinda lounged around, which was nice for a change. We also started the last season of Scandal, and I think we've already watch a third of the season 😉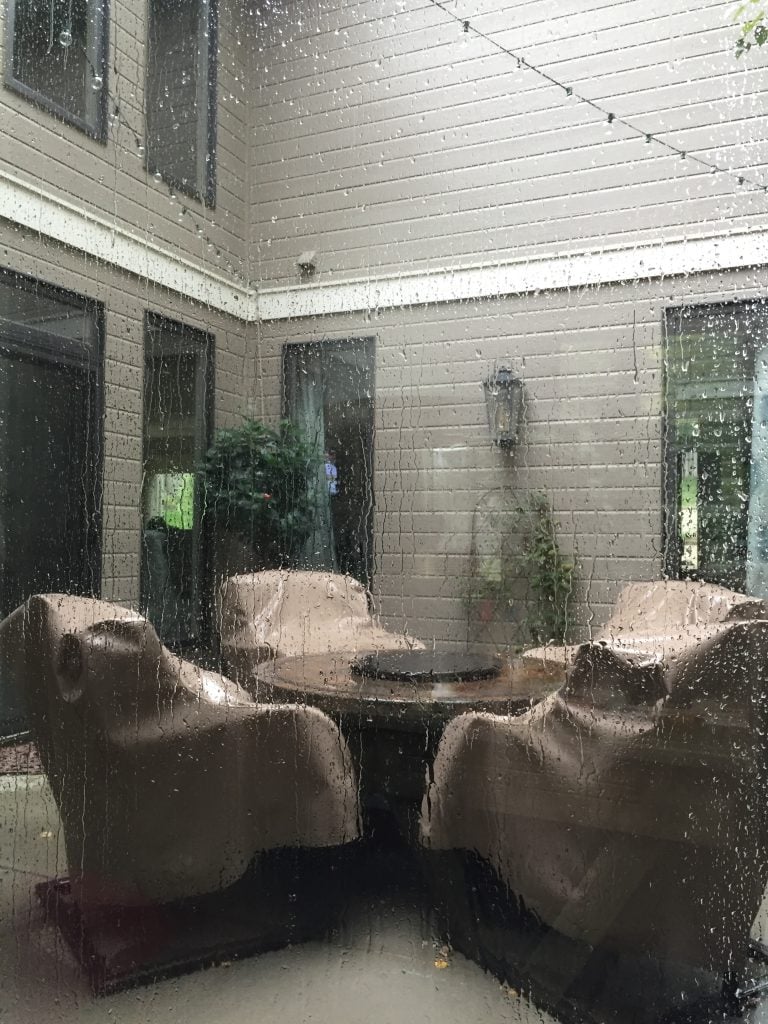 Sunday morning, we had brunch with my niece and her friend who were in town visiting, along with Kurtis' sister and brother in law. After that I did a little shopping at Gordman's and was pleasantly surprised by a few sections I found in their store. I hadn't been in in ages, but I loved this modern farmhouse section. Very Joanna Gaines-ish.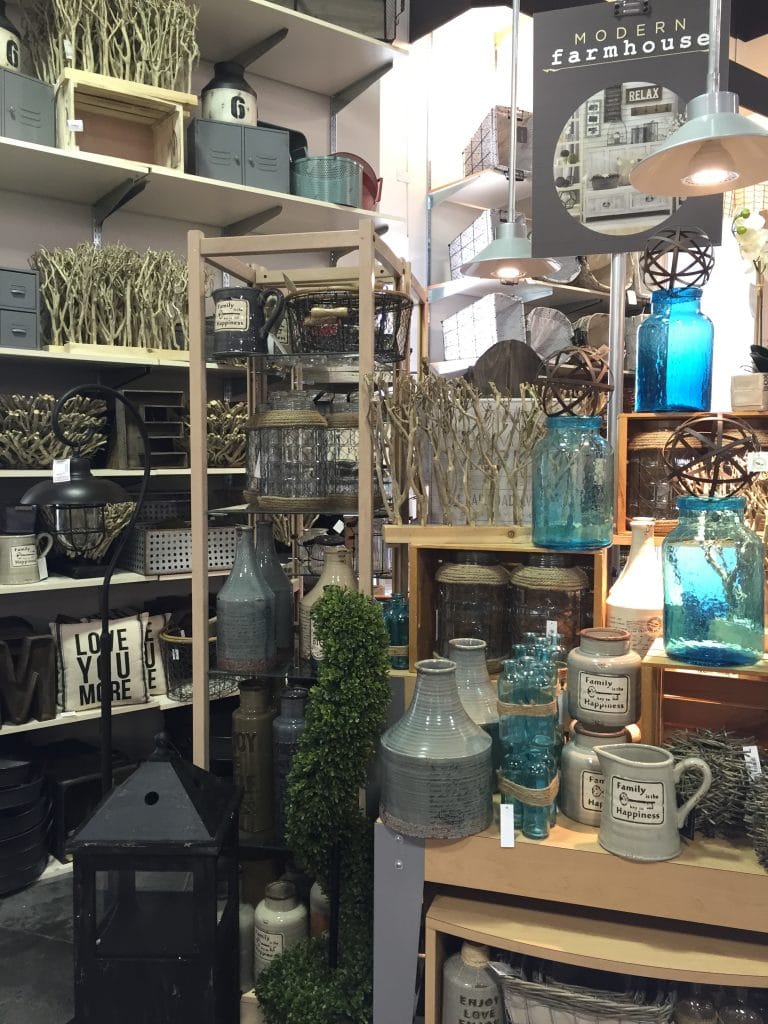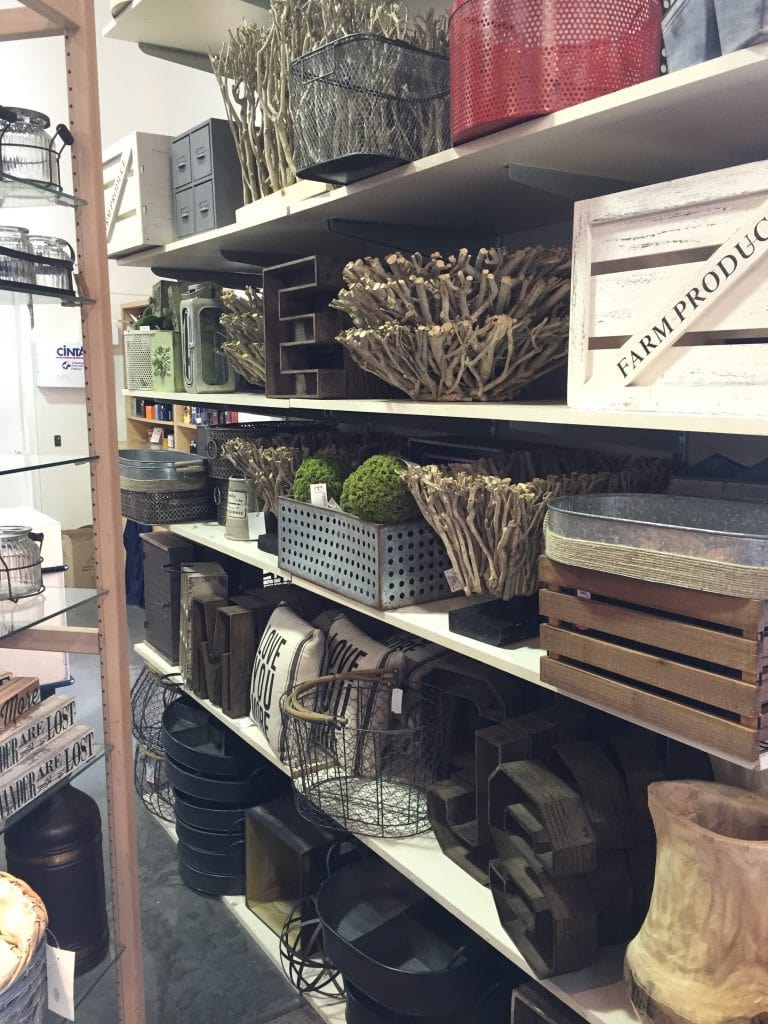 I ended up buying several moss balls, a green glass demijohn vase (because I needed another), and a few fall pieces. I'll be sharing more tomorrow in my final fall home tour. I'm adding our mud room, updated entryway, and other guest bedroom to the tour!
I ended up selling some furniture on our local Facebook group (and still have more out there)! Once I get started posting things, sometimes I can't stop.
Yesterday afternoon, I shared this updated pic of our entryway on Instagram. My new buffalo check rug arrived mid-week and I love it so much (it's the 4×6)! This is just an iPhone pic, so I'll be sure to share a more legit photo in tomorrow's home tour.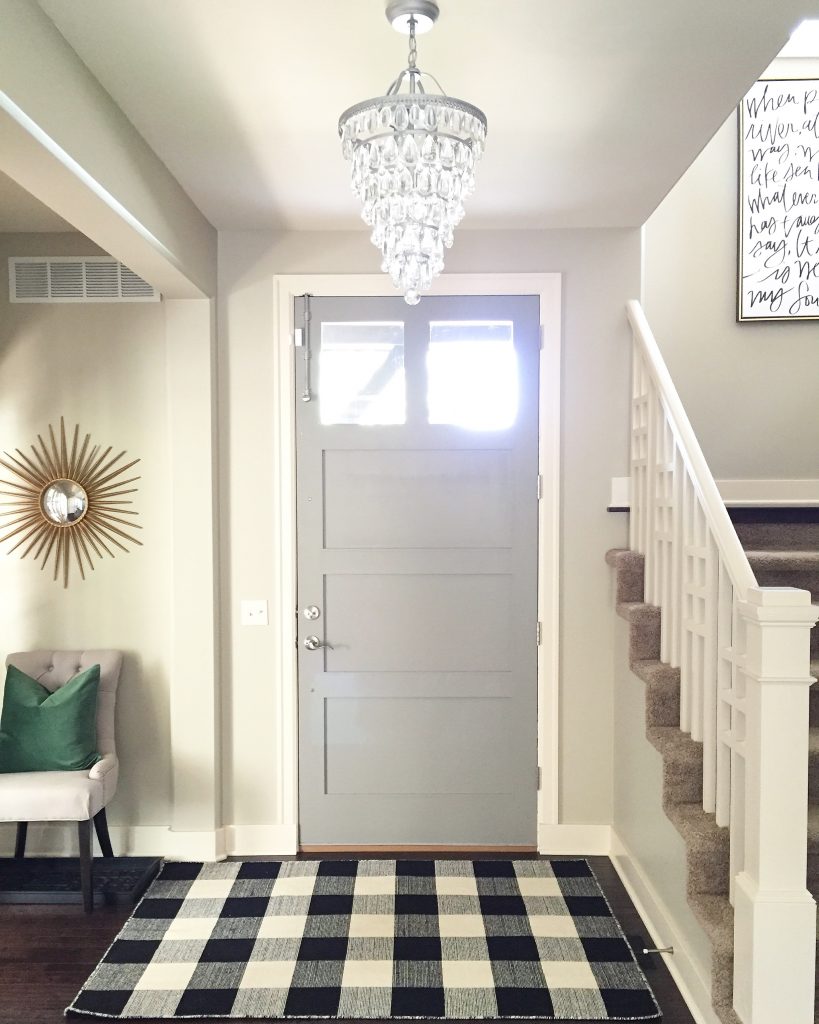 Rug | Chandelier | Chair | Boot Tray | Velvet Pillow Cover | Sunburst mirror (similar) | 'It Is Well' Canvas
I leave to New York City this week for the Better Homes & Gardens Stylemaker event, followed by a weekend in Kansas City for the Northwest Missouri State football game at Arrowhead Stadium. It should be a busy and exciting week!
Which, speaking of New York, I have totally procrastinated and haven't official bought any clothes for the event. Over the weekend I saw so many cute Instagram updates and clothes people were bringing and now I'm sort of panicking because I really haven't' put much thought into it. I'm hoping I have a productive lunch break and can find one or two things to bring!
Have a great Monday!
If you would like to follow along on more of my home decor, DIY, lifestyle, travel and other posts, I'd love to have you follow me on any of the following:
Pinterest / Instagram / Facebook / Twitter / Bloglovin' / Google
disclosure: some affiliate links used