We took another short staycation this past weekend to celebrate our 11 year anniversary and to sneak in some more pool time. Which is actually the reason my weekend recap is a day late 😉
It's a bit blurry, but we managed to grab a quick picture before we headed out to dinner. You can read more about how we celebrated in this post.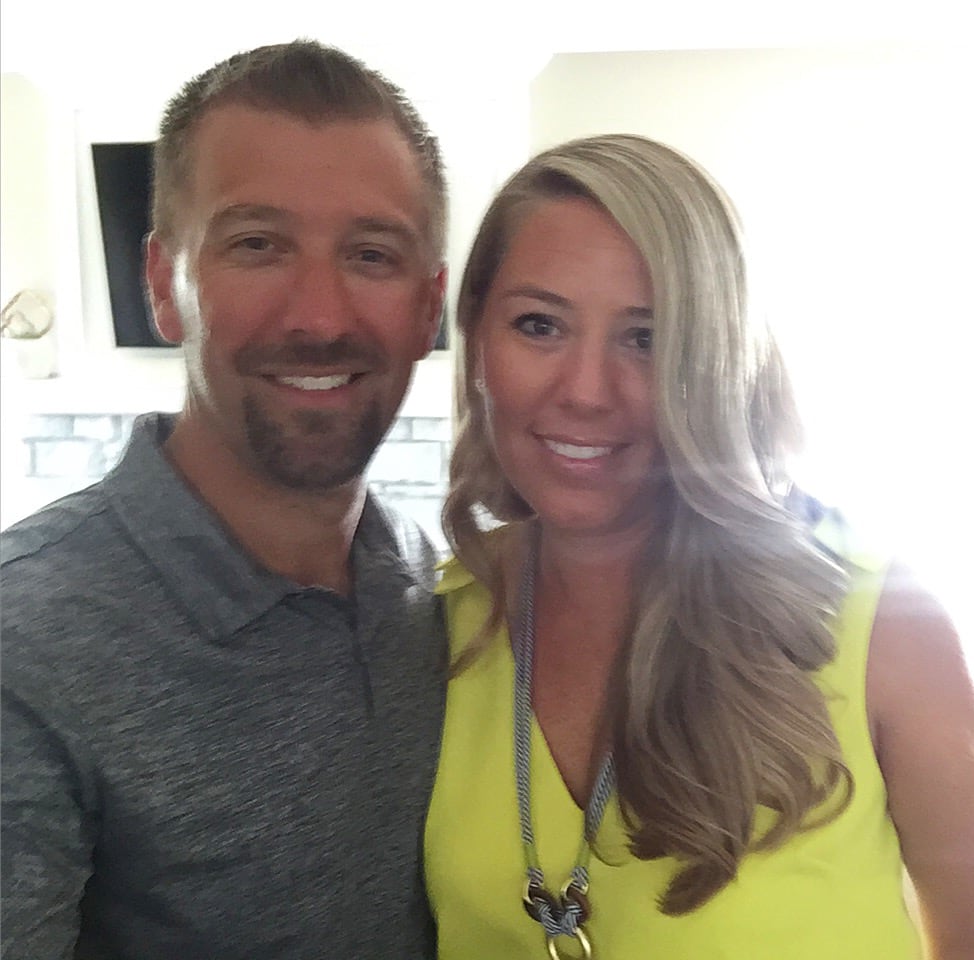 I have to be honest. It is really hard for me to sit still and not try and work on anything for four days. But I tried really hard to just enjoy our staycation and just not work as much. I would say I was 75% successful, which is a win!
Saturday, we had two of our neighborhood families over for a day in the sun. It's amazing how quickly time flies when you're having fun. At one point we had six adults and seven kids in the pool and it was so much fun! The flamingo was a huge hit. It seriously held 4-5 kids at one time!
I also shot a quick video tour of the pool area before everyone arrived, and I plan to share it with you on Thursday's post.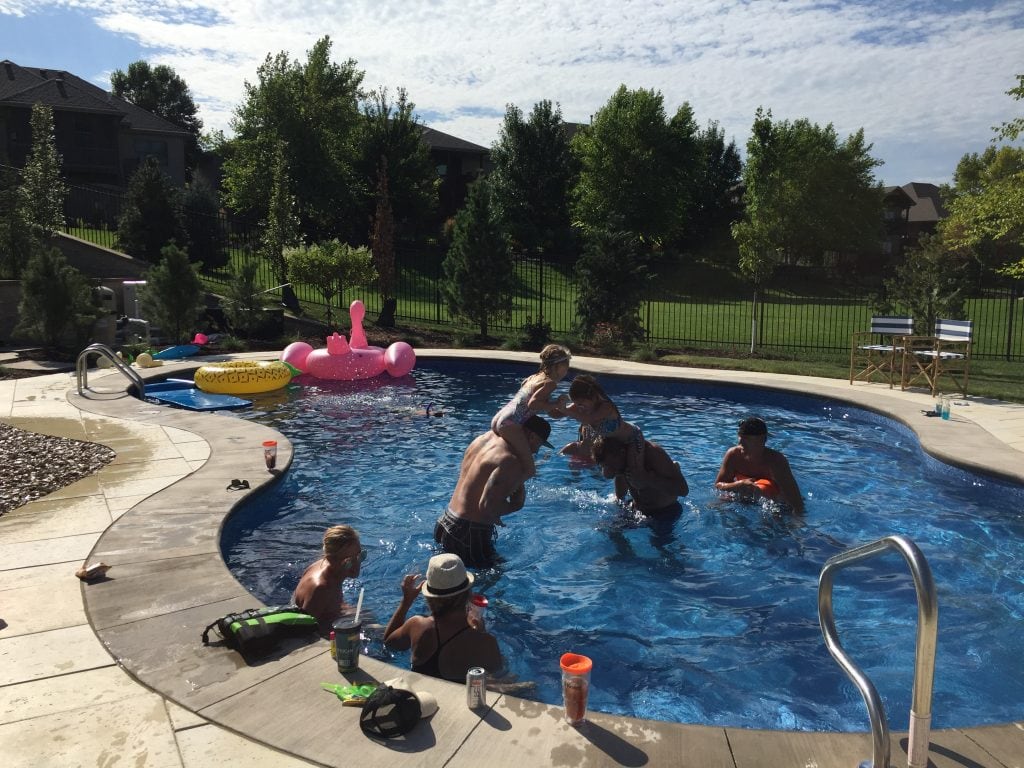 We ended the night with our neighbor friends and their friends watching Terrance Crawford (from Omaha!) become the junior welterweight unified titleholder. I'm not one to typically watch boxing fights (rounds?) but it was a lot of fun and great to support someone with so much hometown pride!
On Sunday, we headed to Kurtis' sister's and brother-in-law's house for homemade pizza. We also fit in a few competitive pool games of boys vs. girls.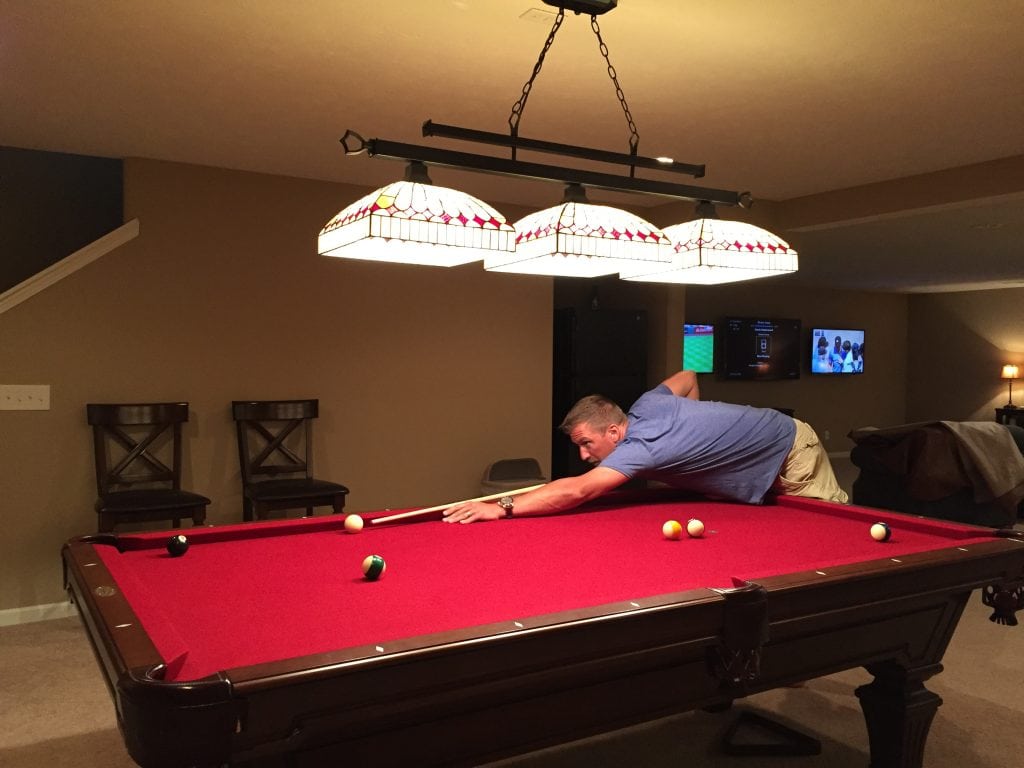 I took a random selfie in the car on the way over, because this top has been my favorite all summer. I even bought the green version because I was so obsessed.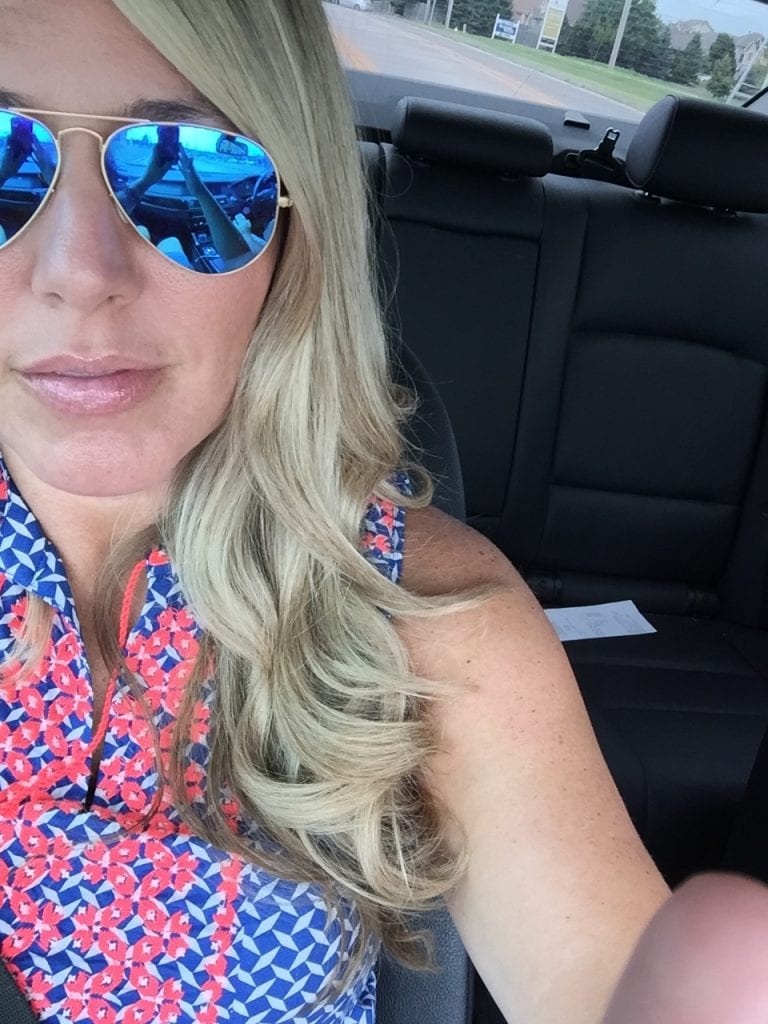 Blue embroidered top | Blue aviators
I ended the night with dinner at Baby Blue Sushi with my friend Jen and then the final three episodes of Breaking Bad with Kurtis. What the what. I may need psychiatric help after getting through that series. So disturbing and so crazy but also so good. Now we're just trying to determine which series we move on to next. My vote is for Arrested Development (I've seen the first three seasons but it's been five+ years) but Kurtis is on the fence. He thinks it sounds lame, but I know it's hilarious. We're also contemplating Mad Men. Any other suggestions?!
Monday morning, I headed to Lanoha, the local nursery right by our house, and picked up a few more plants. Two fineline buckthorns, three coreopsis and five Mr. Bowling Balls (seriously) later, I felt like we had a good start!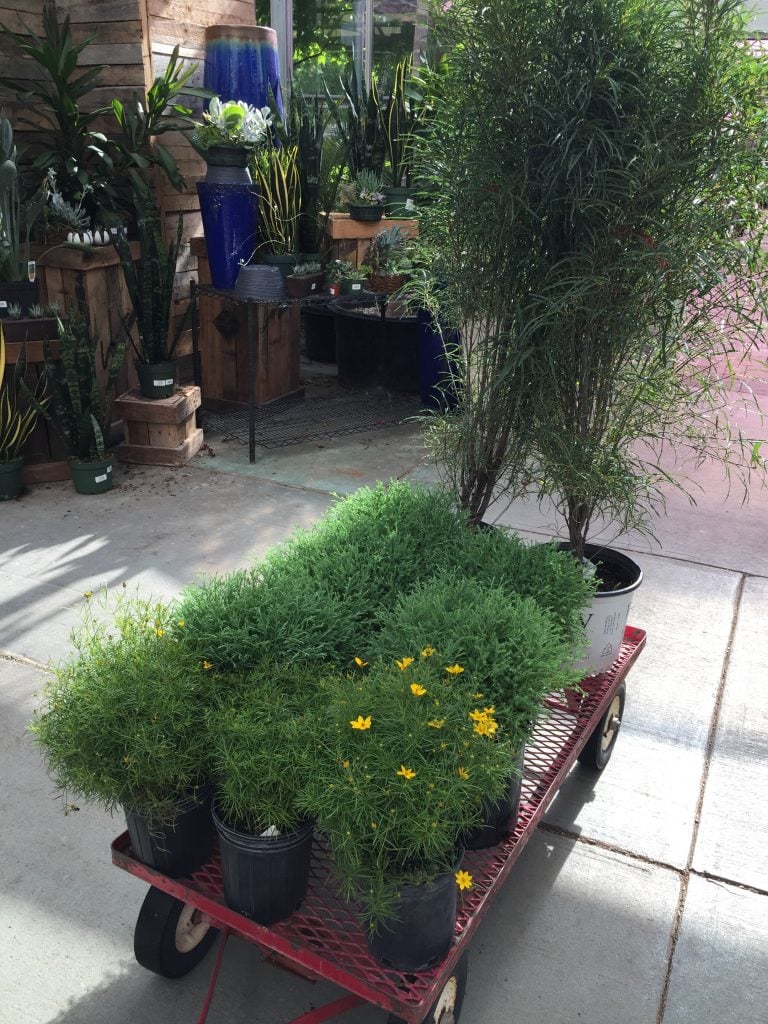 It's been killing me that our water feature area literally has no landscaping. The Mr. Bowling Balls are a breed of arborvitae and will get 2′-3′ wide and tall, which is perfect as an accent behind the water. They're also supposed to stay perfectly round, which I feel is perfect for the structure I wanted behind the water.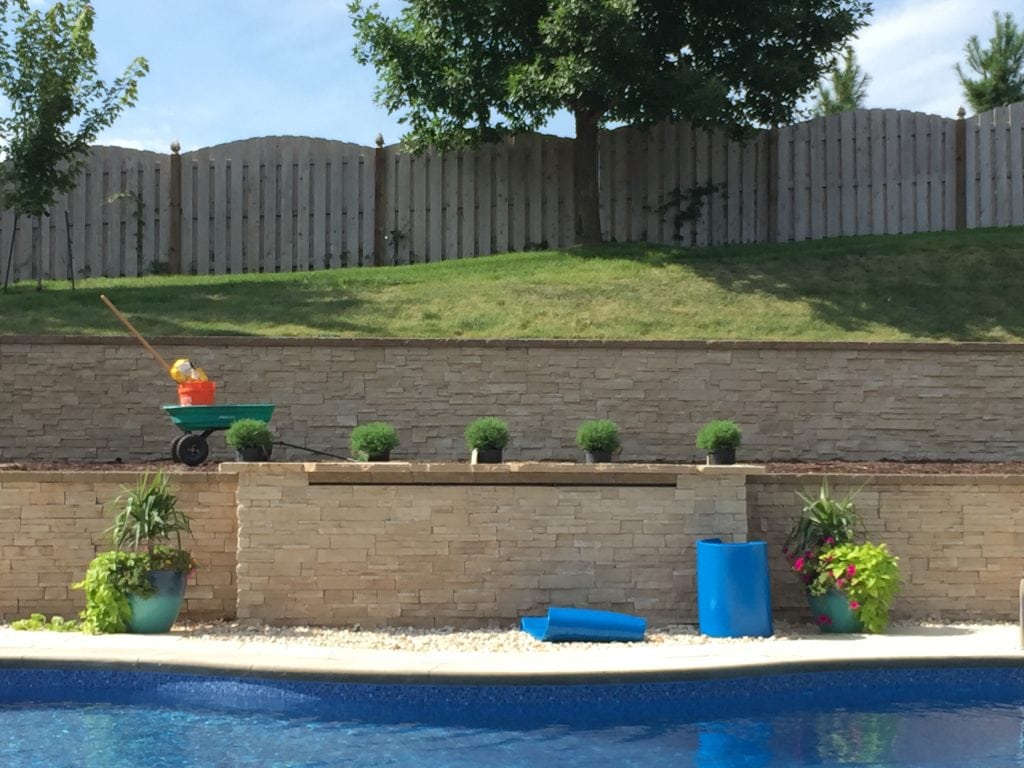 I almost passed out from the heat and humidity, but I got the five plants in the ground. I still have to plant the remaining five, but I'm not planting them where I initially thought. So, I want a little more time to think it through. I hope to have the other plants in the ground by mid-week.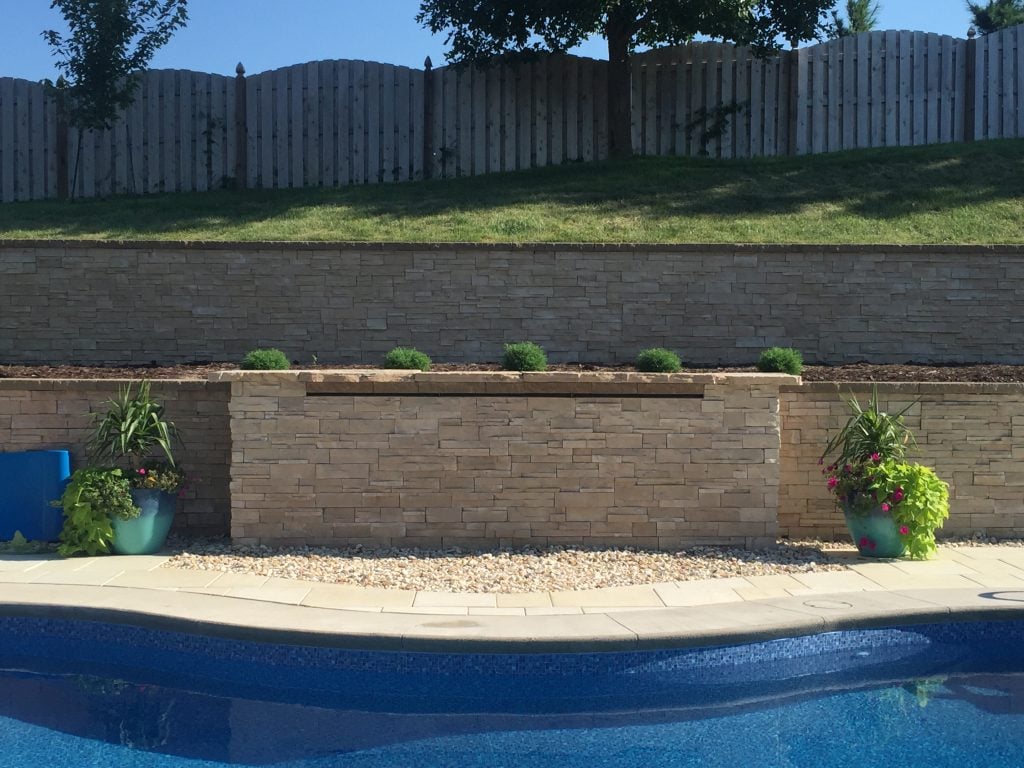 We ended our staycation with some pool time and then dinner at La Mesa, our Monday night tradition.
Lastly, as a reminder, the Nordstrom Anniversary Sale opened to the public on Friday. Unfortunately, many of the items I wanted sold out in my size, but there are still plenty of my favorite picks left! Fingers crossed they re-stock some of the other items!
Have a great weekend everyone!
If you would like to follow along on more of my home decor, DIY, lifestyle, travel and other posts, I'd love to have you follow me on any of the following:
Pinterest / Instagram / Facebook / Twitter / Bloglovin' / Google
disclosure: some affiliate links used