Wow. How is it Monday again? I feel like I say that every week, but man, this week it is REAL! After being gone a full week traveling out of the country, working two days, and then only having a one day weekend, last week was rough. I flew to San Antonio early Sunday morning and was there until I got home around midnight Wednesday night. So, this weekend I was a bit sluggish (even though I had a lot to do).
We got home from work Friday night and had a meeting with both our landscape/pool designer an the pool builder. It was the first time my husband met the pool company (even with the pool breaking ground this week). It was a gorgeous night, and we walked through all our questions/thoughts/concerns over a few hour window. We still have a lot of decisions to finalize in a really short window, but overall, I feel really good with where we are so far! As an FYI (I even though I know this should wait until Friday's update), the forms are off and the walls are curing! It looks so different now with the walls in place!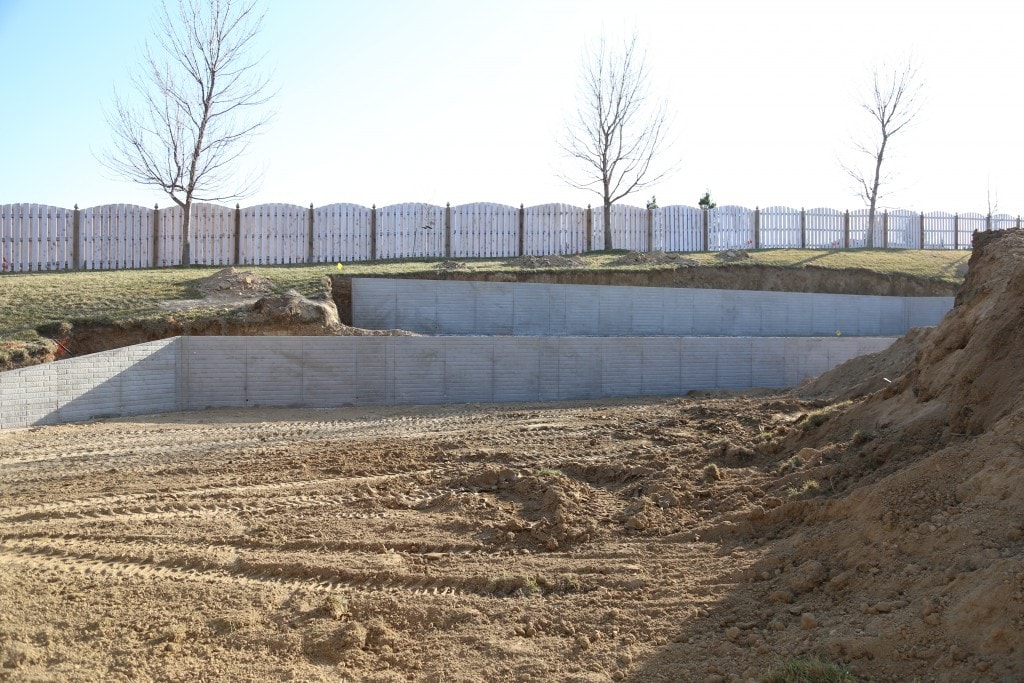 Saturday morning we went out for breakfast (seriously maybe a first for us on a Saturday)! We tried a really cool local restaurant – Over Easy. The food was great and most of all, it was fun to feel like we were moving at a less hurried pace. We really enjoyed it!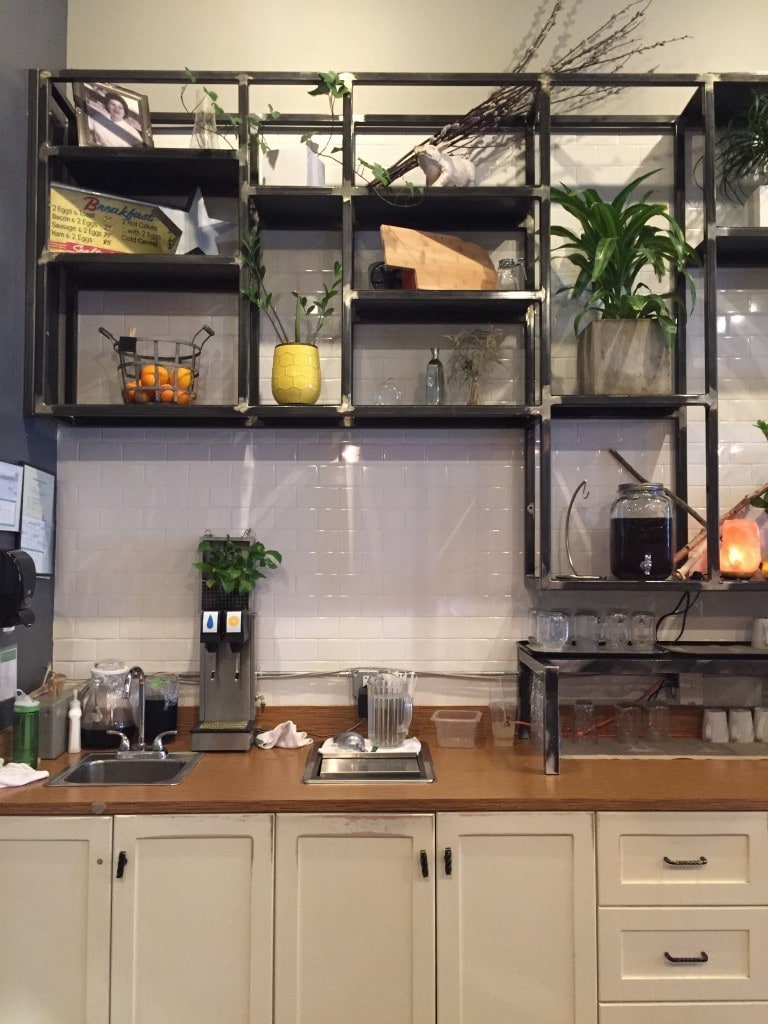 We then headed out to look at the travertine pavers again (at Antiquity Stone for any locals) and to finalize our wall veneer selection (at Fireplace Stone & Patio). We're fairly certain we are going with the one we originally thought – especially after bringing a sample home and seeing it next to our pavers.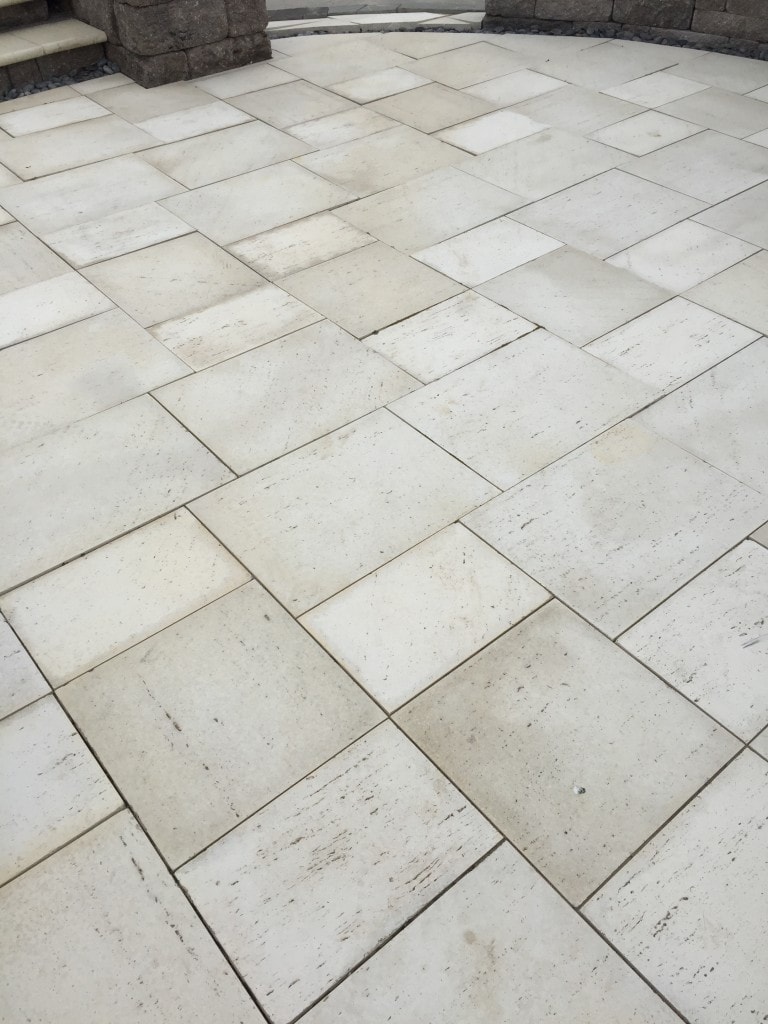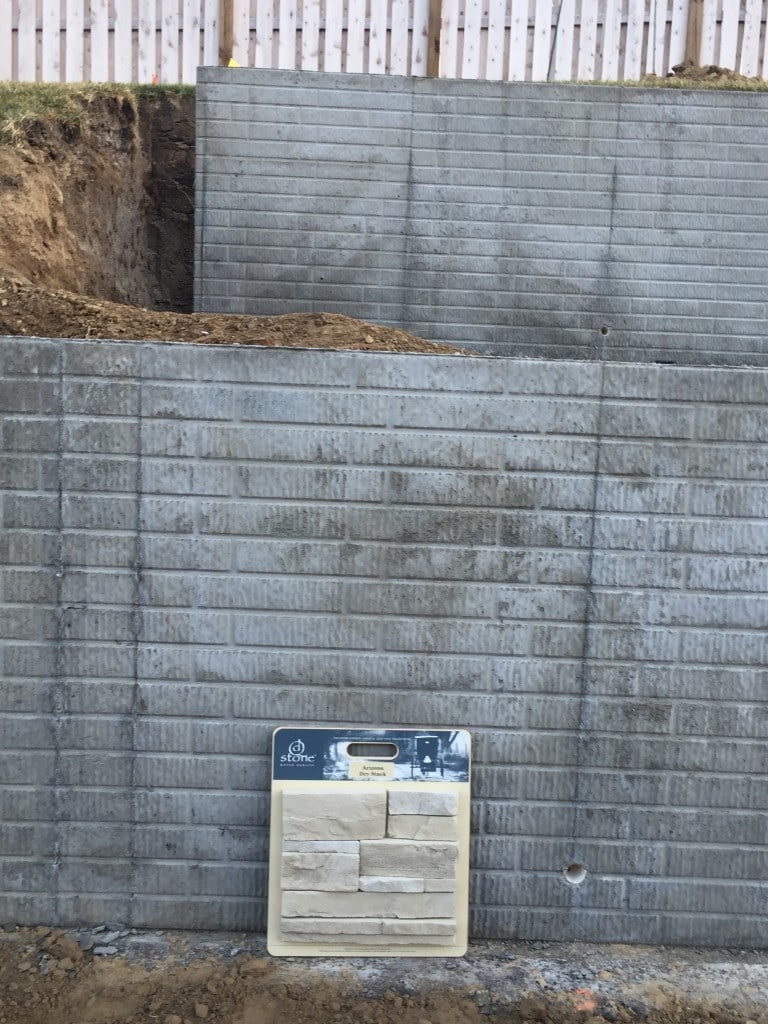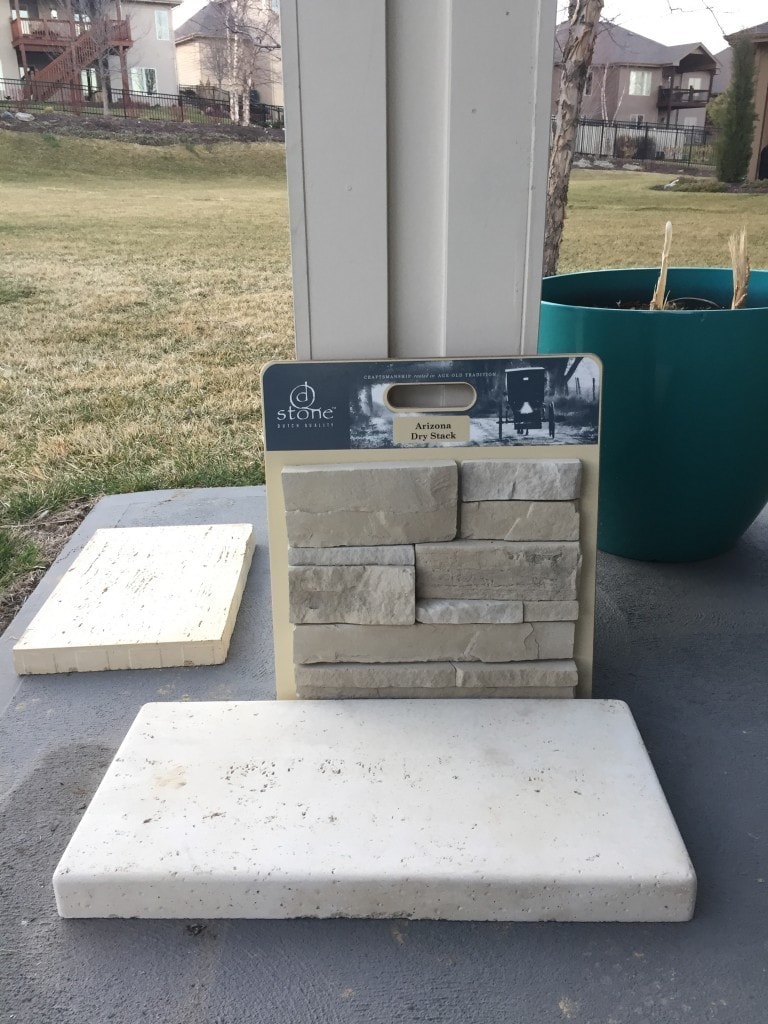 I think it's finally starting to sink in that this is all real. We've looked at each other a few times this week, like "is this really happening?!?" So surreal.
Sunday I spent a lot of time sewing pillows, preparing for tomorrow's post and shooting some previews for my spring home tour (it's next Monday!). Even with the time change, I got up at about 5 am (or as I like to say, the old 4 am) and was wired all day. Which was good since I was dragging on Saturday. I haven't really styled anything yet, but here's a sneak peak of the living room with all the pillows I've made.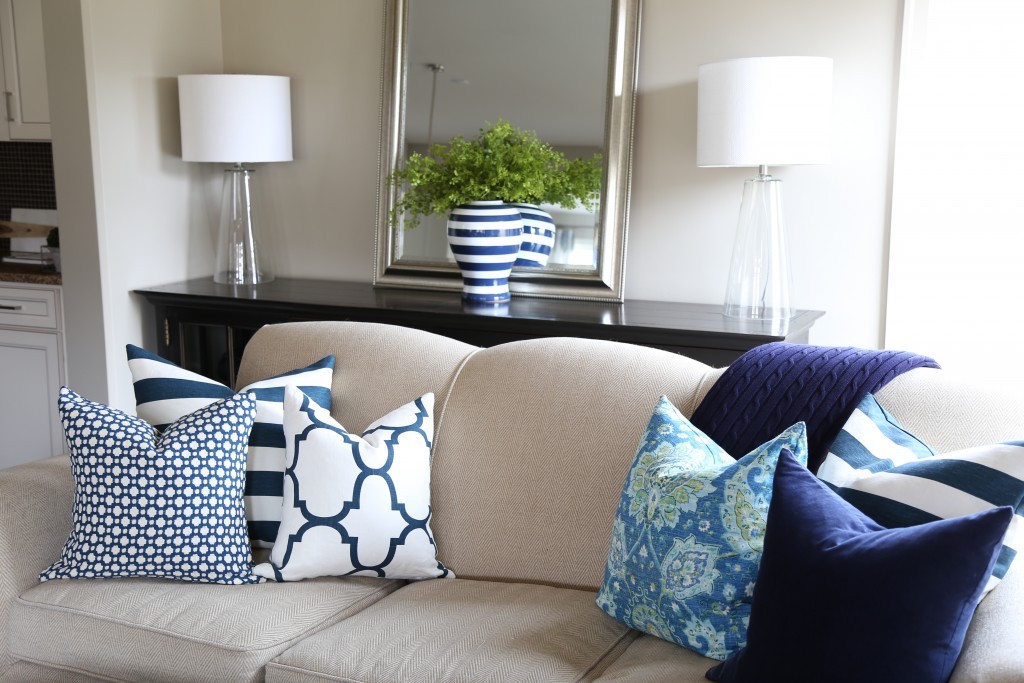 And some Etsy sellers that offer the same pillows if you're interested:


Sunday afternoon, it was time for our 14th annual selection Sunday dinner that we do with my husband's sister and brother-in-law. This year, for the second year in a row, we went to DJ's Dugout. March Madness is "pretty much the best time of the year" according to Kurtis and my brother-in-law Pat. We girls go along for the ride 😉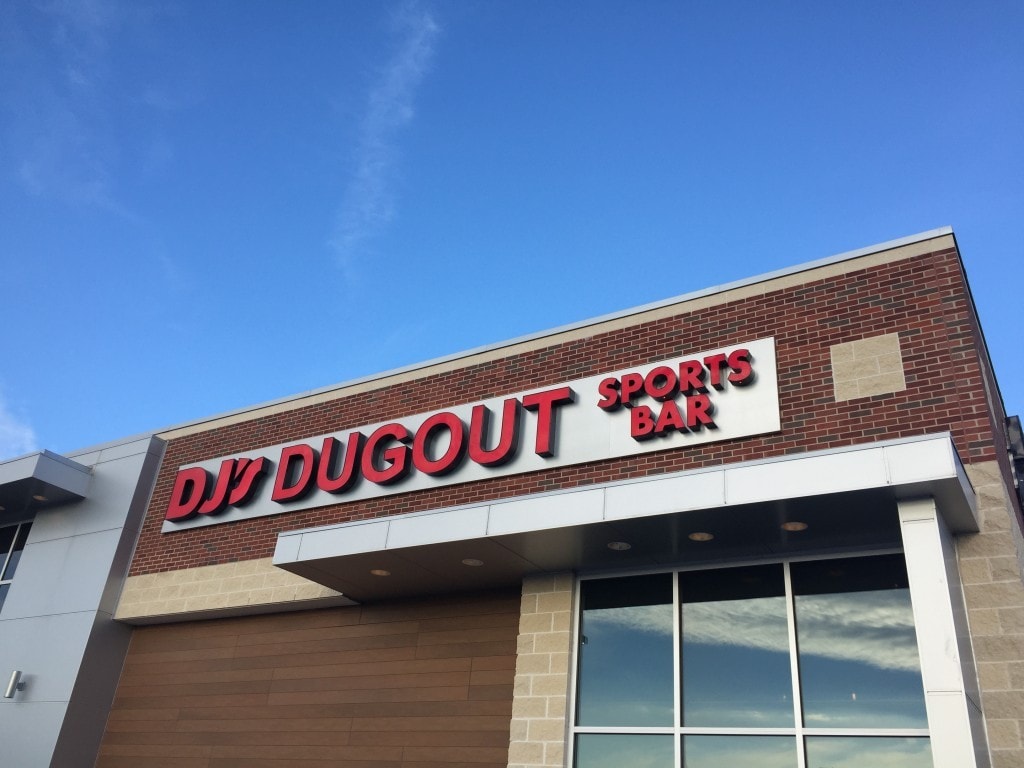 We also worked out some details for a fun family trip to Minneapolis we have planned for early summer!
I found out the wood clover figurines I featured a few weeks back on an additional 10% off right now with code BASKET. I feel like they were already at a great price point, and now, they're even better! You can click here to get the large clover figurine and small clover figurine. You'll see more of them in our home during next week's spring tour.
Have a great week! I'll be back tomorrow with a fun spring refresh to our master bedroom.
If you would like to follow along on more of my home decor, DIY, lifestyle, travel and other posts, I'd love to have you follow me on any of the following:
Pinterest / Instagram / Facebook / Twitter / Bloglovin' / Google
disclosure: some affiliate links used