Welcome to this week's Wednesday Watch List, where I share the random things that captured my attention and stole my heart over the past week!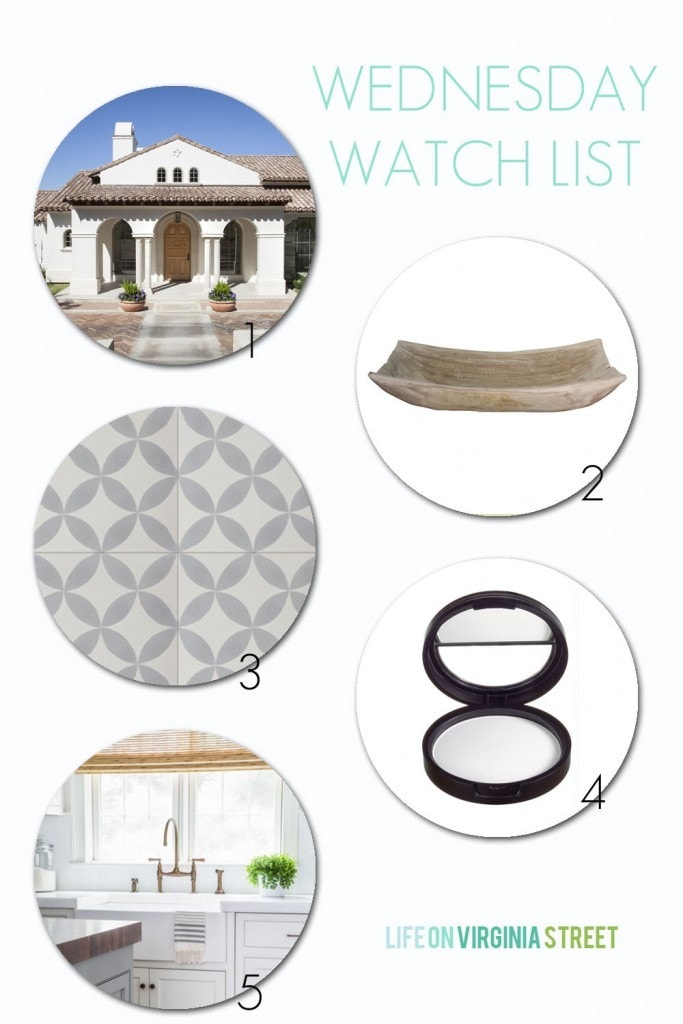 1 – If I could compile a library of all of my dream windows and doors (yes, I have dream windows and doors), the master list would pretty much look like every thing in this home. The home tour is stunning, even if it isn't completely my style, but the windows and doors throughout?! Wow! The kitchen is rather killer, too.
2 – I frequently get asked about the wood dough bowl that used to be in our dining room. It's gorgeous and HUGE (my husband hates it and calls it the baby bath). Anyways, I bought it at a local boutique (Pearson & Company) and it was close to $200 (but I did get it on sale). I found this one that is smaller but a killer price if you are eager to get a similar look! This copper tray gives a similar vibe, but obviously it's copper and not wood. Lastly, if you want a legit, huge dough bowl, these oblong found dough bowls are favorites online.
3 – Last March, I wrote a post on my latest cement tile obsession. Since that time, I've seen so many projects using them and my obsession has only grown. Imagine my surprise when I found a crazy affordable source – Overstock. I've had great luck with their tile in the past (check out the installation of our white Moroccan tile backsplash in our last home). This gray and white cement and granite Moroccan floor and wall tile is so beautiful and would be perfect for a backsplash or flooring. I'm not joking – I had bookmarked three different ones to share on this post today, and the other two have already sold out!
4 – Santa (my mother-in-law) added this 'Matte Maker' Invisible Oil Blotting Powder to my stocking this year, and I have fallen in love with it over the past month! I have pretty oily skin (even in the winter when my skin is dry) and I love how this mattifies my face. I'm pretty sure that is not a legitimate verb, but that's the best way I can describe it. I put my foundation on and then brush this over my whole face before I add any blush/bronzer. After using it a month, I've barely scratched the surface of it so I can tell it will last quite a while, too, even though it is super lightweight and not cakey! I highly recommend it!
5 – I shared this kitchen on Instagram last week and I think you all loved it every bit as much as I did. Today, I wanted to share Jamie Keskin Designs entire portfolio because there are so many beautiful spaces to look at!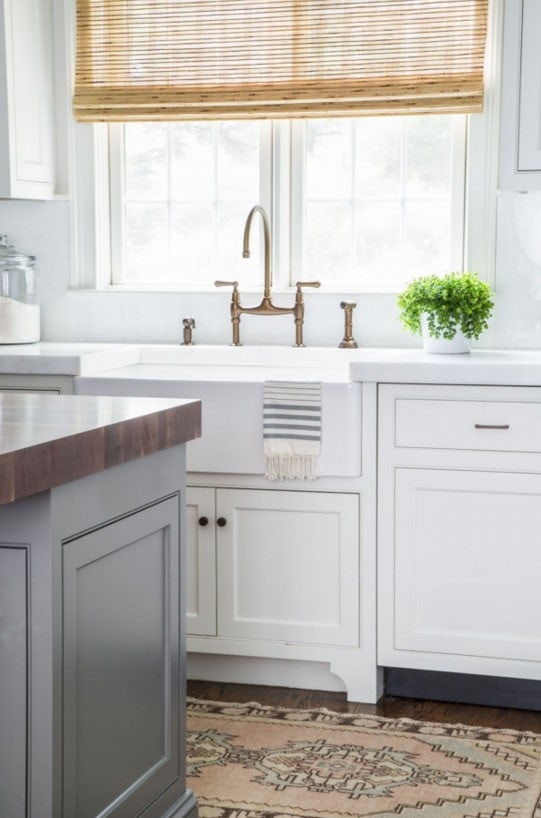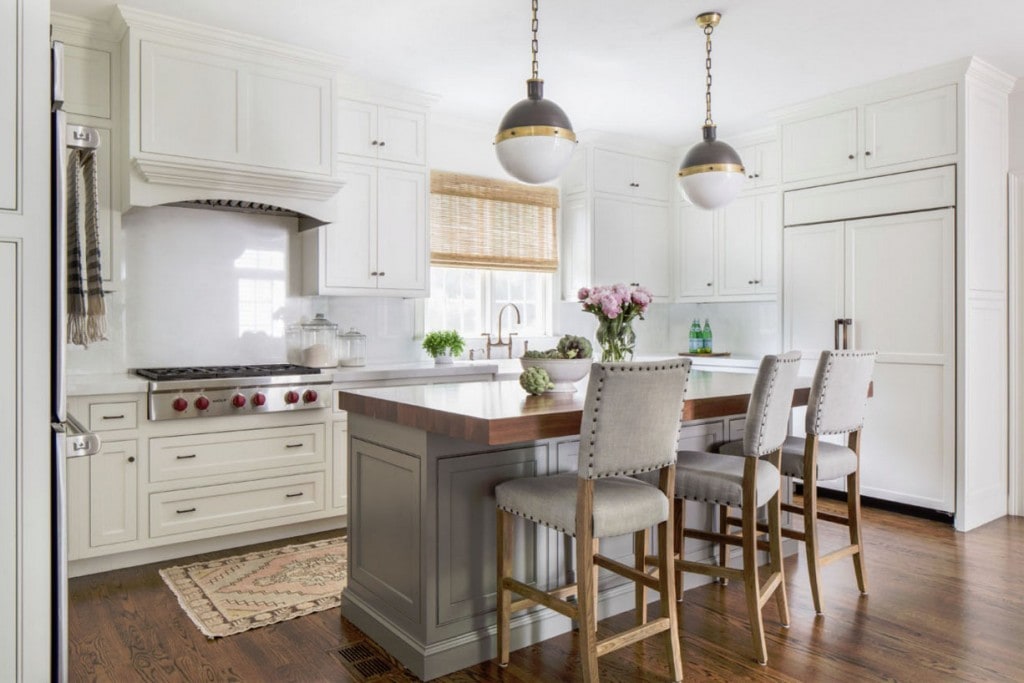 If you would like to follow along on more of my home decor, DIY, lifestyle, travel and other posts, I'd love to have you follow me on any of the following:
Pinterest / Instagram / Facebook / Twitter / Bloglovin' / Google
disclosure: some affiliate links used