Welcome to this week's Wednesday Watch List, where I share the random things that captured my attention and stole my heart over the past week!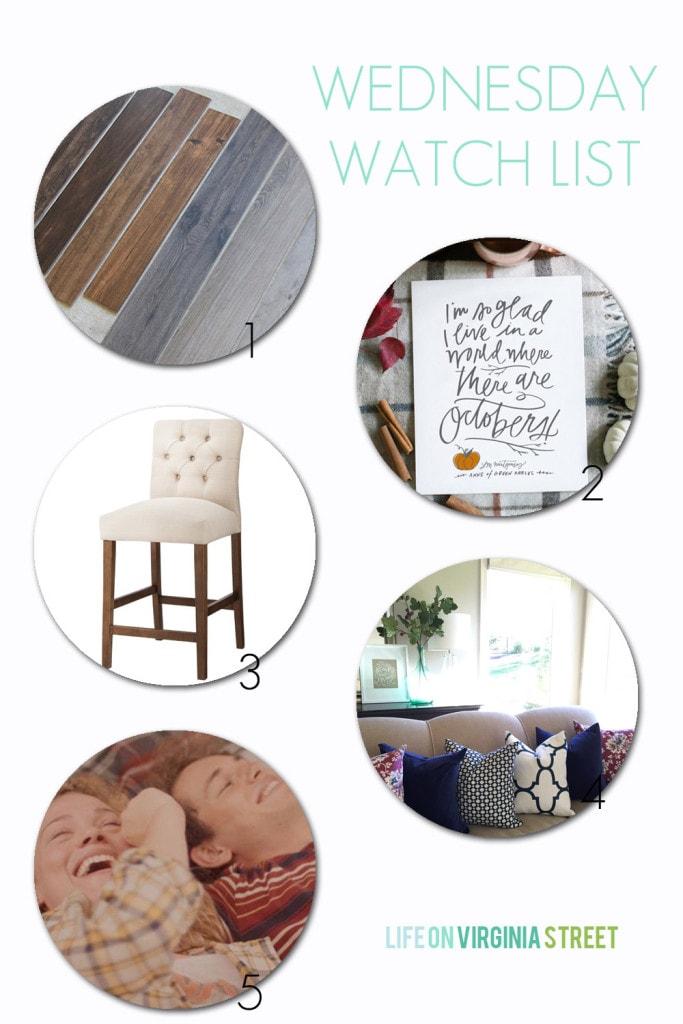 This post contains affiliate links for your shopping convenience.
1 – If you've ever considered trying wood tiles, this is a great, informative post with a helpful tips! We'll likely be replacing the carpet in my office within the next year (it is buckling in multiple places), and I'm currently trying to decide between actual hardwood and wood tile. I'm leaning towards a light, driftwood look and will likely lay it in a herringbone pattern.
2 – I just found out that Lindsay Letters is offering free iPhone wallpapers that come in four colors as well as an adorable free printable (available for free exclusively to email subscribers)! Have I mentioned I'm obsessed with her work? 😉
3 – If you're in the market for barstools, I couldn't believe this gorgeous option (that comes in seven colors!) is on sale right now for only $68! When we were shopping for barstools a few years back, I remember thinking $150 per stool was a bargain for anything that was stylish, so I wanted to pass along this killer deal!
4 – Every time I post a picture of our fall living room on the blog, on Instagram, or Facebook, I get asked about the floral throw pillows. Great news! Not only can you buy the fabric like I did (and sewed my own covers), you can get everything from pre-made corded throw pillow, napkins, table runner….the list goes on….all in this gorgeous fabric! I absolutely loves how it pairs with navy.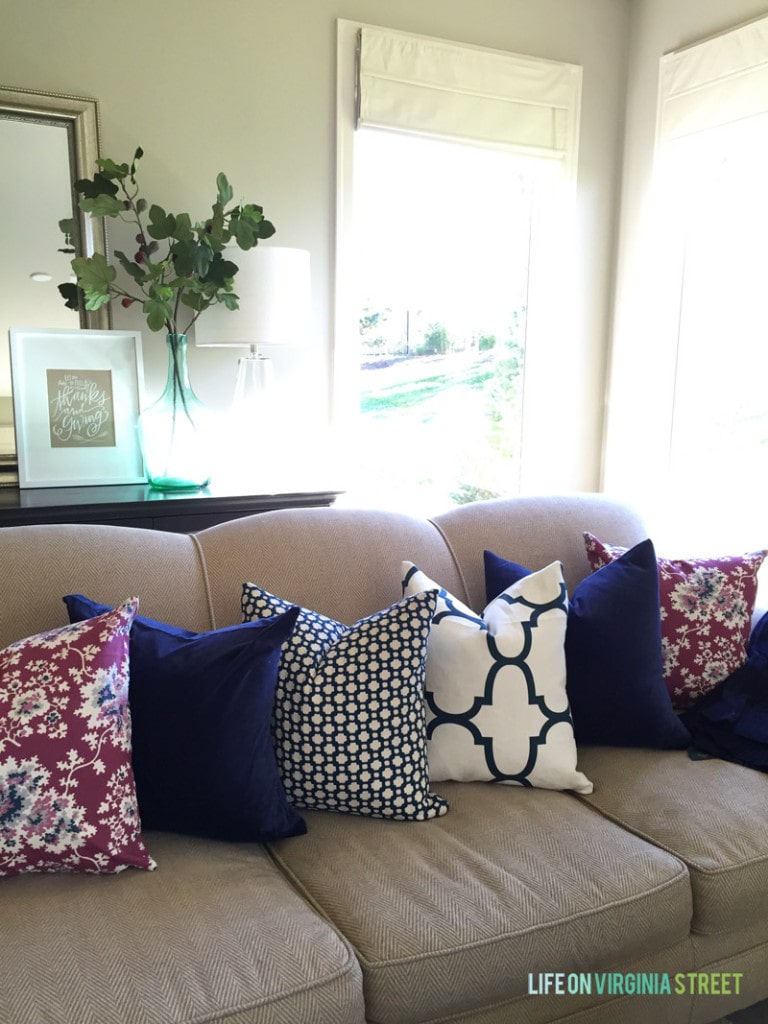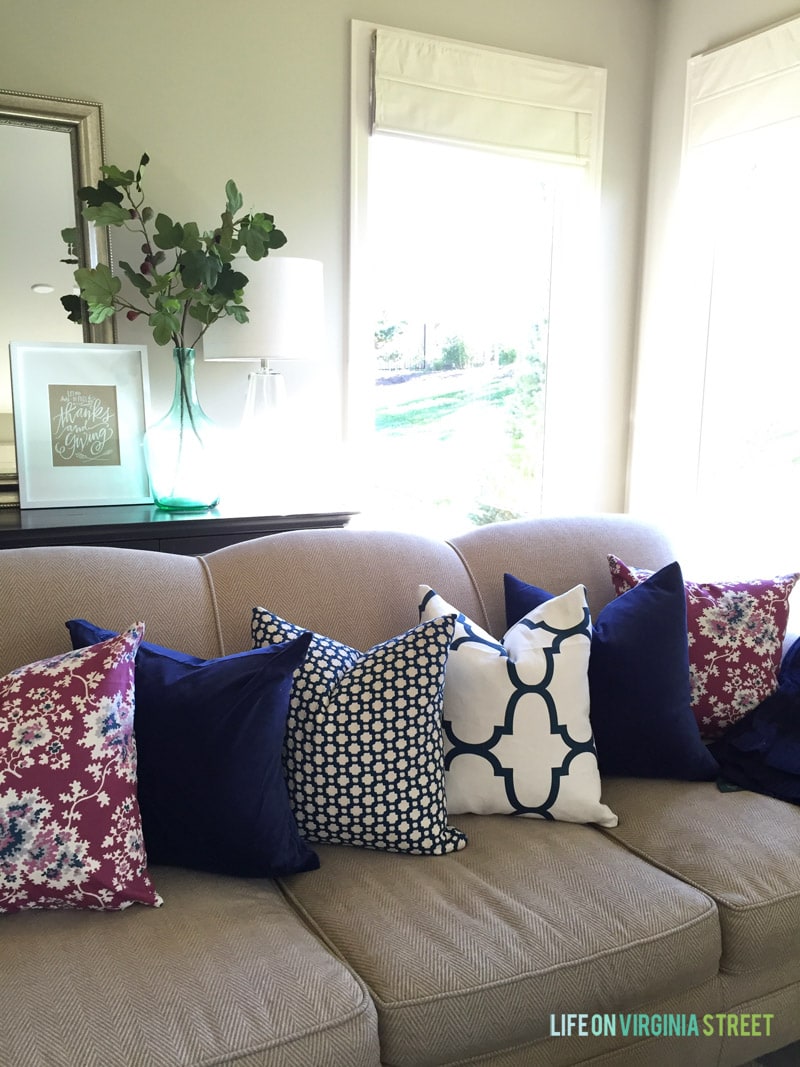 5 – This is likely the first (and last) time I'll ever get weepy (in a good way) from a gum commercial (you can watch it below). It doesn't hurt that Hailey Reinhart is singing one of my favorite songs of all time. If you haven't watched it yet, grab a Kleenex, and just watch it. #imanuglycrier
If you would like to follow along on more of my home decor, DIY, lifestyle, travel and other posts, I'd love to have you follow me on any of the following:
Pinterest / Instagram / Facebook / Twitter / Bloglovin' / Google
disclosure: affiliate links used