This morning, my husband and I attended the 2013 Street of Dreams in Omaha. This year, I felt like there were more "great" houses in terms of quantity and quality than in past years, however, I didn't feel like there was one that just took my breath away {like there was
last year
 – remainder of that tour
found here
}.
I thought it would be fun to share photos from the homes that I really loved – even those that weren't quite my style. Unfortunately, one of my favorites was the only one that did not allow photography… Rather than photograph every single room of every single house, I thought I would focus on the homes and rooms that really stood out to me. I also thought you all may enjoy seeing what homes go for in this part of the country and what you get in terms of cost.
We went opening day, right when the gates opened, and during a Husker game which meant far fewer people. Thankfully, I was able to take quite a few photos with very few people in them – a true rarity in shows like this!
Up first from my highlight reel:
Home #2 Builder: Advantage Development, Inc. – Designer: Lee Douglas Interiors 
3,254 Total Finished Square Feet: 4 Bedrooms, 3 Bathrooms, Ranch Style
Price: $449,958
For whatever reason, I didn't take a photo of the outside of this one. Quite honestly, I wasn't expecting to like it as much as I did. In fact, I ended up loving most of this one even though it wasn't 100% my style. But the finishes were perfect and overall I thought this was a gorgeous home. Not only that, it was by far one of the lowest costs of the show. I also loved that the designer attached price tags to all the furniture and accessories in the room. A+ on your selections as well as your transparency.
Entryway. I knew I would love it when I walked in and saw a mini-version of the orb light we have in our master bedroom.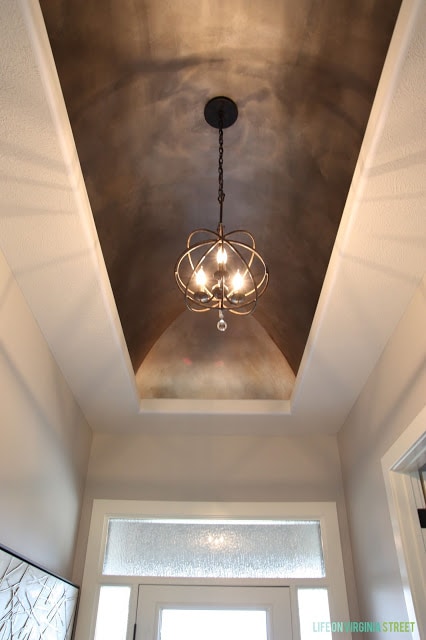 I immediately loved this office space. Not only is it well-designed and furnished, I loved the trim on the walls. I loved that it was a more modern and clean take on traditional trim with a more squared-off finish. Obviously a super technical description, but hopefully you can tell from my photos what I'm referring to. I'm already scheming for a place in our home that I can do something similar.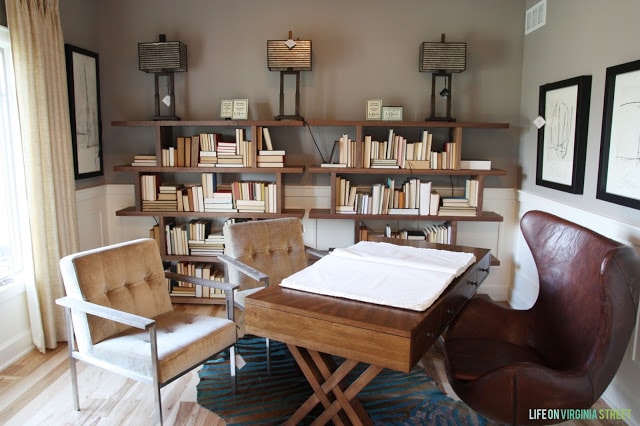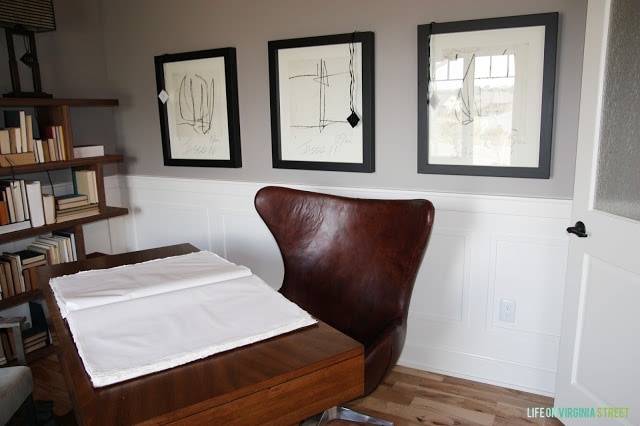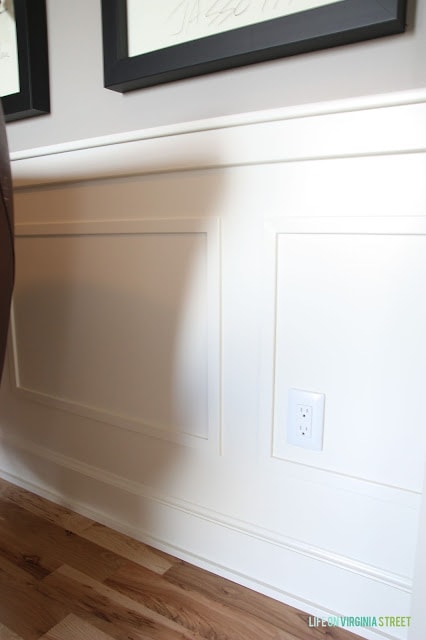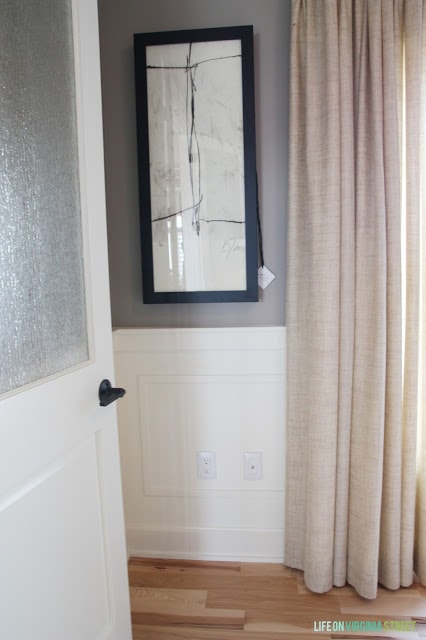 Guest bedroom. Loved the tall mirrors over the nightstands.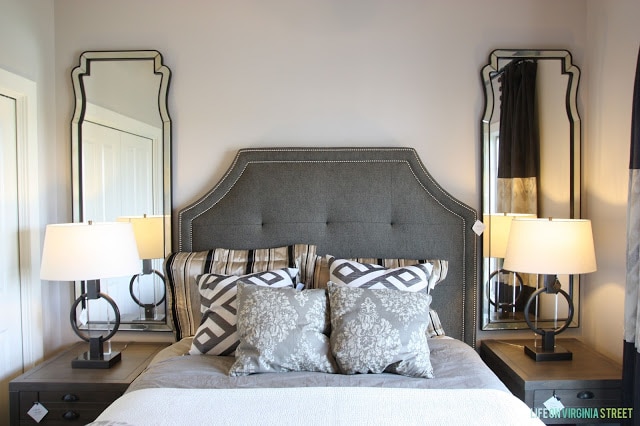 Living room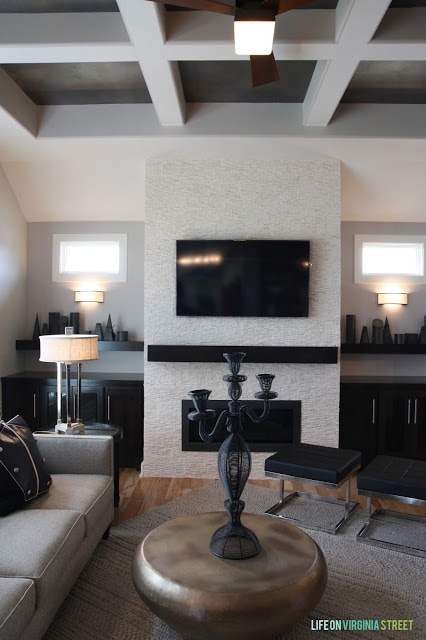 I loved this dining space. The chairs were killer and I just loved the vibe of the whole space.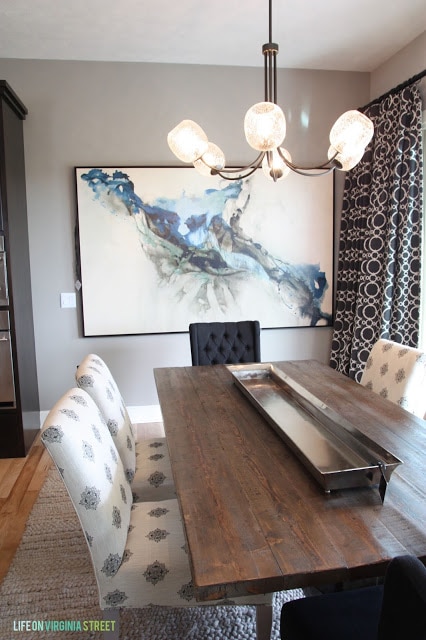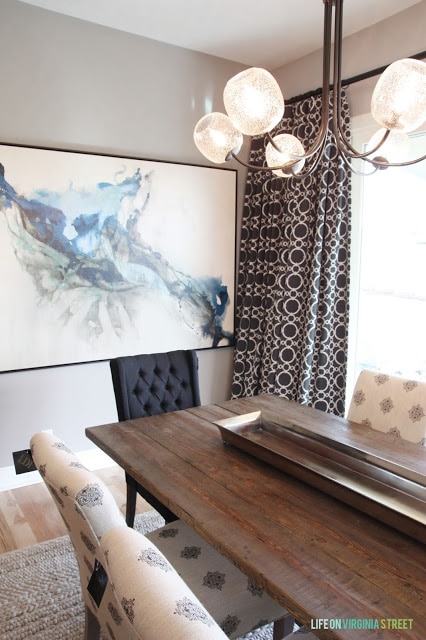 Dining space and kitchen.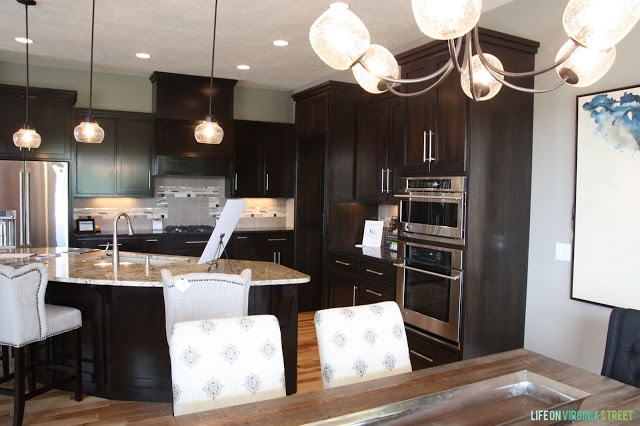 Master bedroom. I thought this side of the room was interesting and unique.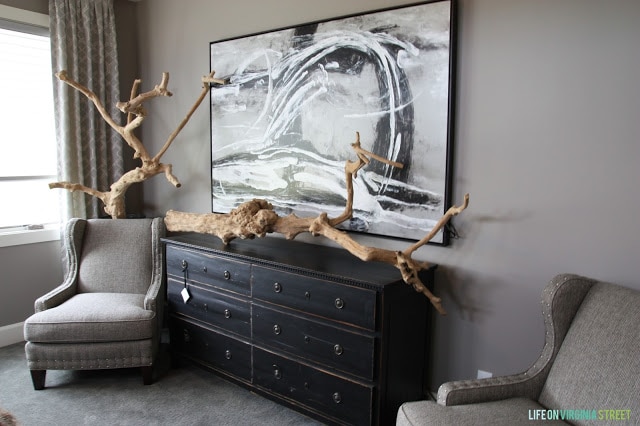 The master bathroom. I thought these countertop-to-ceiling mirrors over each of the sinks made the room feel even more grand.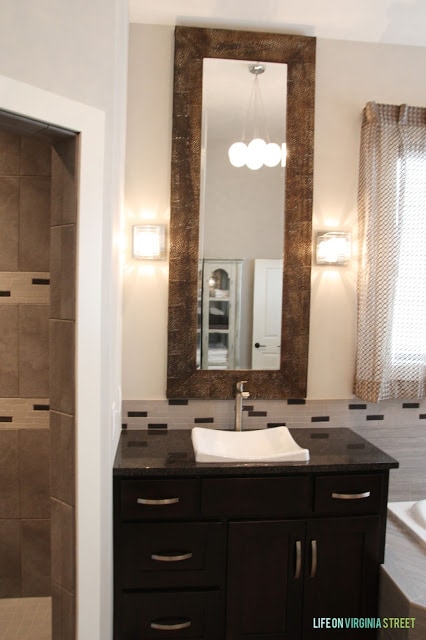 The basement living room. I loved the vibe down here and thought the use of two identical consoles and giant lamps was perfect for this long room.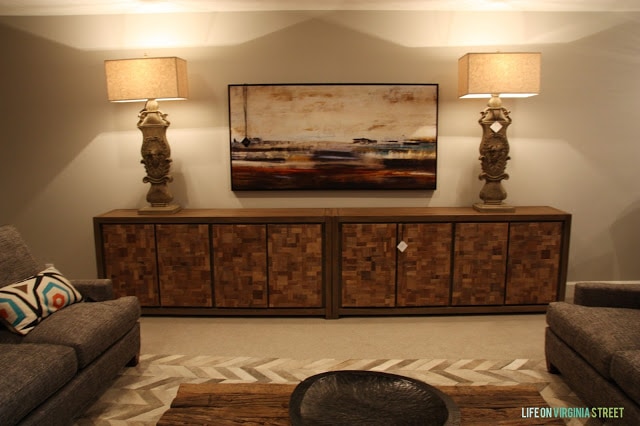 One thing I will point out. When I first moved to Omaha from Utah, I felt like Nebraska was about a decade behind on home trends. However, in the past two or three years, I feel like Omaha design talent has seriously upped its game. I'm excited to see that current trends and modern takes on traditional elements have finally started to take root in the Midwest!
Check in throughout the week as I continue to share more highlights from the 2013 Omaha Street of Dreams. I hope you found some inspiration in this mini-tour!